Boehner on Trump: "I never really saw him as president. You all know what I mean"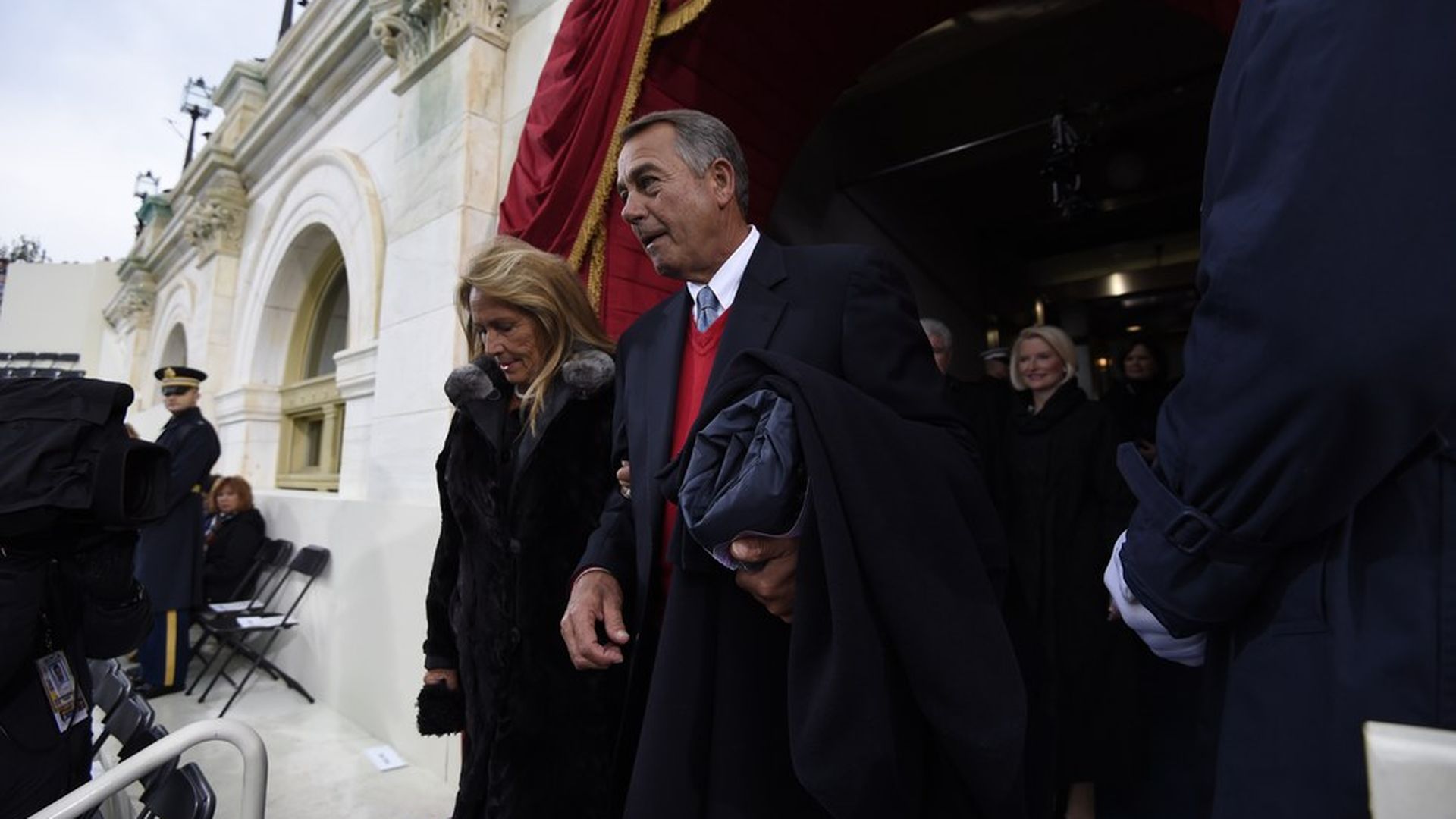 Former House speaker John Boehner told a business gathering in Las Vegas that Republicans will never repeal and replace Obamacare because Americans "have gotten accustomed to it," according to the Washington Post.
The big quote: "Here we are, seven months into this year, and yet they've not passed this bill. Now, they're never — they're not going to repeal and replace Obamacare."
His predictions: Republicans will resort to peeling away parts of the law, like employer and individual mandates. Boehner also said he thinks Governors will have more control over Medicaid and there will be fewer Obamacare taxes.
On Trump:
He's a "friend of mine. We've played a lot of golf together over the years. He was a donor of mine."
"I never really saw him as president. You all know what I mean."
He said Trump needs to "quit tweeting."
"I mean, going after Mika Brzezinski or Joe Scarborough? What the hell is the point?"
"You never get into a fight with people who buy ink by the barrel. He does it every day."
On media: "What's making everything even worse today is because we have so much news, people get to choose where they get their news. It used to be we had three big TV networks, five big newspapers, and five big radio stations and whatever they said was the news. Everybody else followed what they do."
Go deeper