BlackBerry drives into connected car market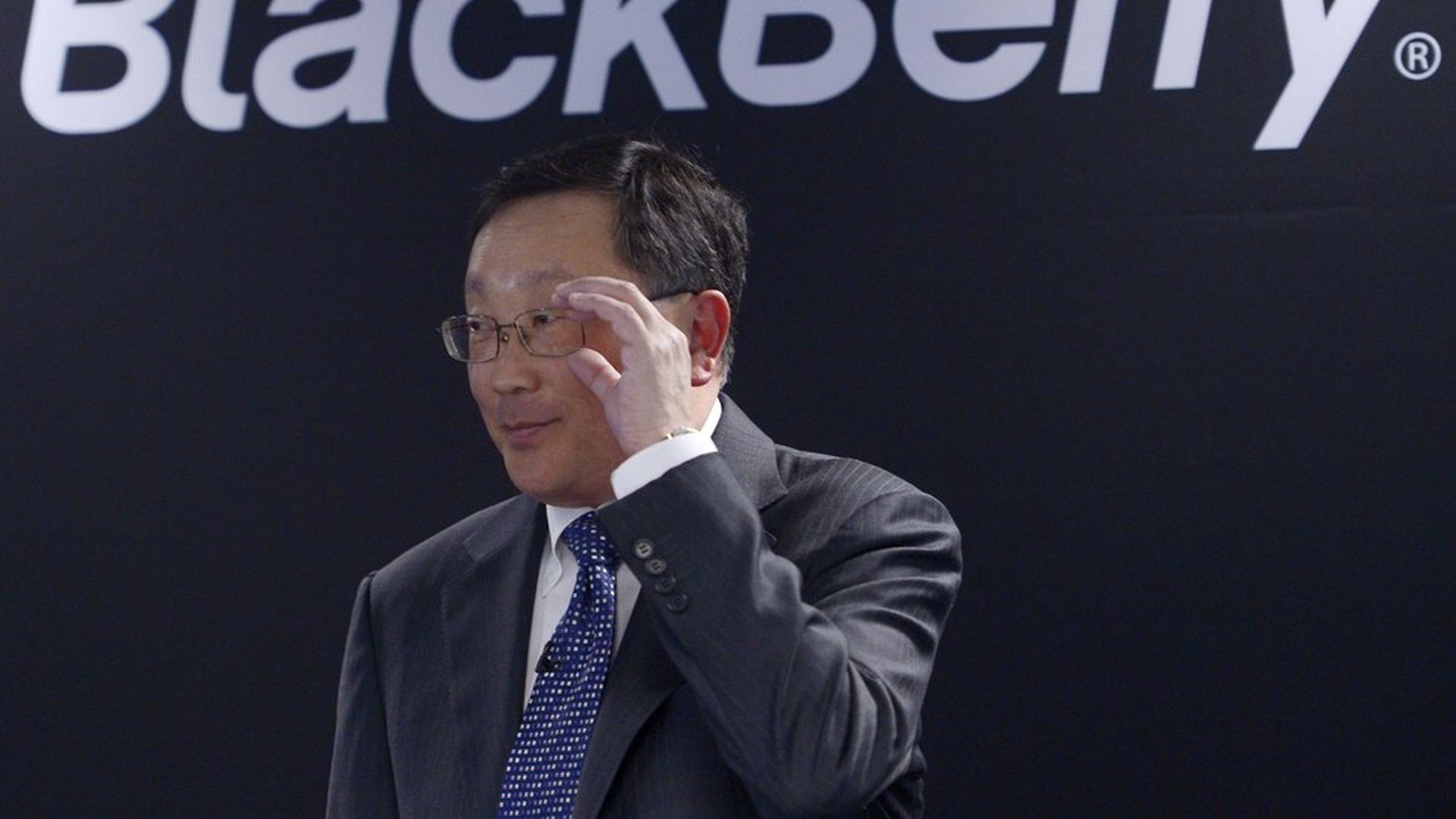 BlackBerry is deepening its role in connected cars with new virtualization software, announced Wednesday, that allows for the isolation of certain systems in the car so that a glitch in one area doesn't make other ones vulnerable. BlackBerry is positioning QNX Hypervisor 2.0 — as key to ensuring connected car systems are more secure.
Why it matters: BlackBerry has been in the process of trying to reinvent itself as a software and services company. It stopped making its own phones last year, although it still licenses others to sell Android phones under BlackBerry brand.
Partners: BlackBerry already has a licensing deal with Ford to help power its connected cars' infotainment technologies, which includes Hypervisor. The company also announced that the product will be used by Qualcomm as part of certain digital cockpit solutions.
Toyota hiccup: Toyota reportedly went with another infotainment platform vendor for its popular Camry model, but BlackBerry said in a blog post earlier this week that it's still the leading supplier of the technology for more than 40 other carmakers and auto suppliers.
"Since cars have become connected, we can't have safety without security," said head of BlackBerry QNX John Walls on a call with reporters. "Consumers need to have confidence their systems are safe and secure, and we want people to know this is the type of software we are building."
He added that other automated industries like building and machinery will also increasingly adopt technologies such as this.
Go deeper