Big tech's next prey: Big Finance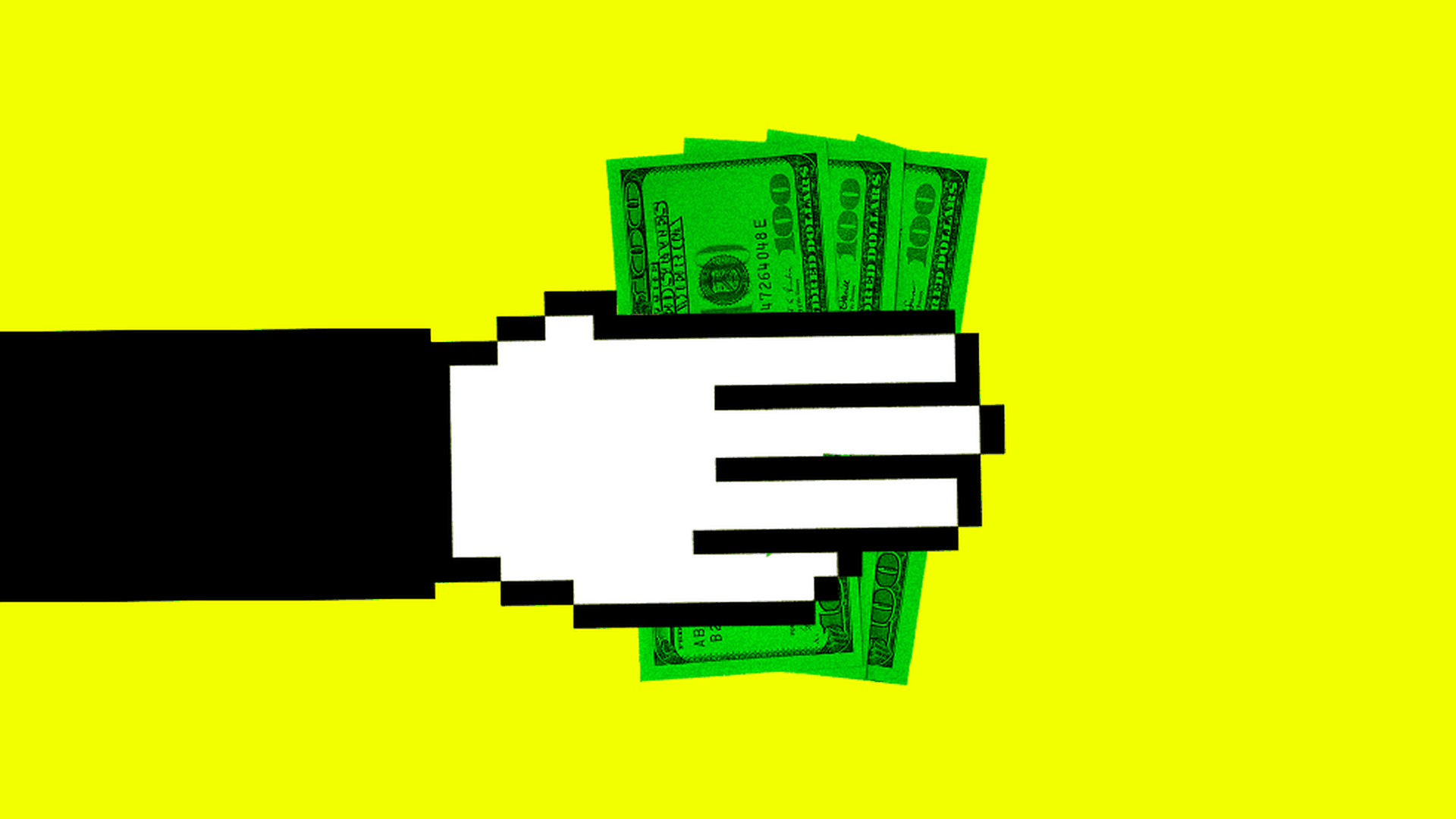 With tens of billions of dollars in fees at stake, the financial sector seems on the verge of disruption from the next burst of technologies, including artificial intelligence and blockchain. Data-laden tech giants including Amazon, Google, and China's Alibaba and Tencent are invading an industry dominated for more than a century by firms like JPMorgan Chase and Goldman Sachs.
Why it matters: Look for Big Tech, with caches of data about billions of people around the globe, to power the next jumps in financial technology ("fintech"), keeping users reined within their own, ever-expanding platforms and absorbing billions in profit that otherwise would have gone to traditional financiers.
China is already a picture of this future.
Amazon Lending, the platform's finance arm, has lent $3 billion to merchants since 2011.
Google's venture arm is ramping up investments in cross-border currency transfers and blockchain.
And now China's tech giants have crashed onto American shores: last month, cabs in New York and Las Vegas began accepting Alipay, Alibaba's mobile payment juggernaut.
The future is here: Lex Sokolin, global director of fintech strategy at Autonomous Next, said that for Amazon, the shift to lending is natural. And the same goes for people who use the platform. "Amazon knows something about me that a bank never will," he told Axios. "It knows everything about my revenue, and they know my audience — that's something that I might not even know. It lets Amazon take this risk that a bank cannot."
"Information makes risk-taking cheaper because you know who's going to default and who's not," Sokolin said. "It shows you how much more insidious it is to compete with a platform that truly knows you and your data."
China is already in a consumer fintech explosion: Apps like Alibaba's Alipay and Tencent's WeChat Pay are the dominant means of payment in a booming market that lacks credit cards. China's big tech companies have moved laterally to offer a range of classic financial services to individuals and small businesses. In 2016, China had $5.5 trillion in mobile payments, 91% of which were handled by Alipay and WeChat.
Consider this: Alibaba's fintech arm, Ant Financial, is estimated to be worth $74.5 billion on its own.
James Lloyd, EY's fintech leader for the Asia-Pacific, told Axios that an underserved yet tech-savvy critical mass of people in China, along with a lack of regulation, gave well-funded local tech giants an opportunity to capture the finance space. Their service has been "an order of magnitude better than what had gone before," he said."The irony is, as a foreigner traveling to China, it becomes increasingly difficult to pay for stuff," Lloyd said.A crazy stat: 29% of Starbucks' customer transactions in China came via WeChat Pay in the first quarter of 2017. And that number will only go up, as the coffee chain began accepting Alipay as well in September.
Go deeper