Big questions on House Republican Obamacare plan still unresolved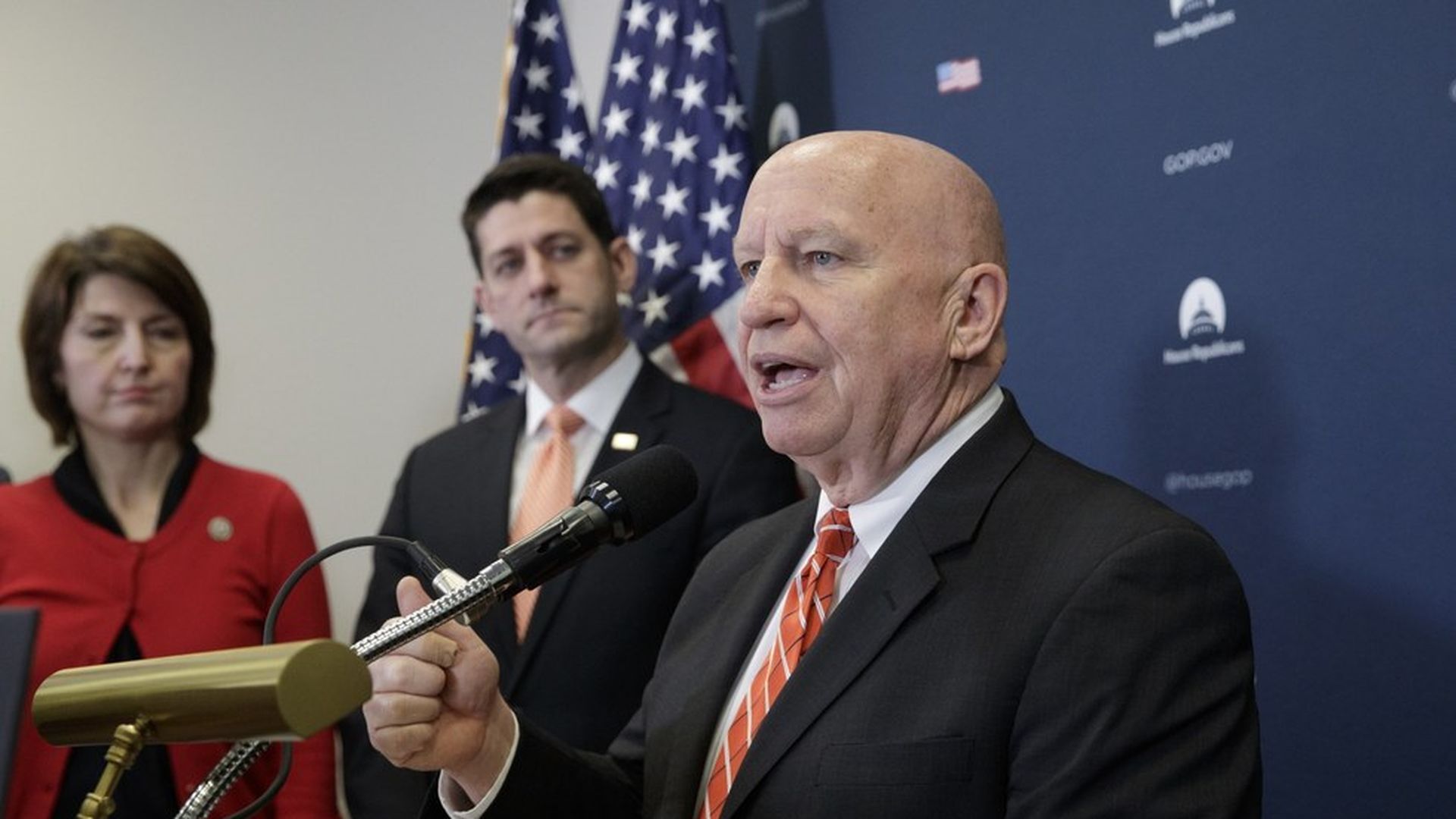 The House Republican briefing on their most likely Obamacare replacement plans was a bit of an anticlimax. Republicans who emerged from the briefing said there were major elements still under discussion, like what kind of Medicaid reform it would include and how they'd pay for the package.
House Ways and Means Committee chairman Kevin Brady said he and Energy and Commerce Committee chairman Greg Walden gave their colleague "a very in-depth view of what the replacement will be," including health savings accounts, high-risk pools to cover sick people, and "greater state control of health care."
But he said a basic question — whether Medicaid would be restructured as a block grant or as per-person funding limits — was "still under discussion," as were the possible ways to pay for the package. (A briefing document says the Medicaid package will include both per-capita caps and block grants.)
Some specifics: The committee chairmen did announce that the House Republican package will include a new form of tax credits to help people buy health insurance, which would be based on age and family size, rather than income like Obamacare's tax credits. Health and Human Services secretary Tom Price told the lawmakers that President Trump wants the repeal and replacement to happen at the same time, and promised them that "the president is all in on this," according to a source in the room.
Rep. Bill Flores said the lawmakers will get a package later today with more details, and that the plan is still for the committees to start work after next week's recess. But he acknowledged that there are practical problems, like the fact that the Congressional Budget Office hasn't been able to give them cost estimates yet.
Did it win over the "repeal first" crowd? It doesn't sound like it. When I asked Rep. Raul Labrador, who warned this week that Republicans shouldn't just pass an "Obamacare Lite" package, whether the emerging plan avoids the "Obamacare Lite" trap, he gave a blunt answer: "No."
Go deeper