Bibi returns to Washington
Israeli PM Benjamin Netanyahu is on his way to Washington: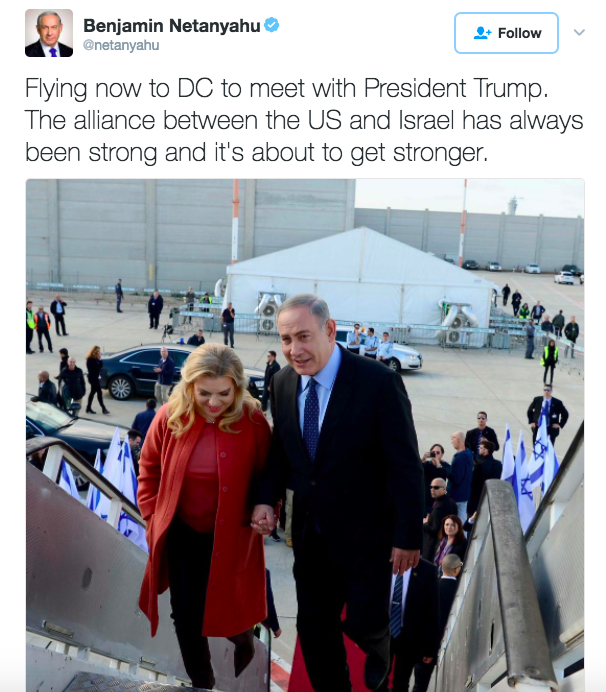 The hot issues:
That embassy, which — according Senate Foreign Relations Committee Chair Bob Corker — Trump's team wanted to move right away from Tel Aviv to Jerusalem right away. "They were ready to move the embassy at 12:01 on Jan. 20...That was going to be their first move."
Israeli settlements, which Trump has rejected, opting for a two-state solution for the Israeli-Palestinian conflict.
Go deeper