Between the lines on Trump's upcoming Cuba announcement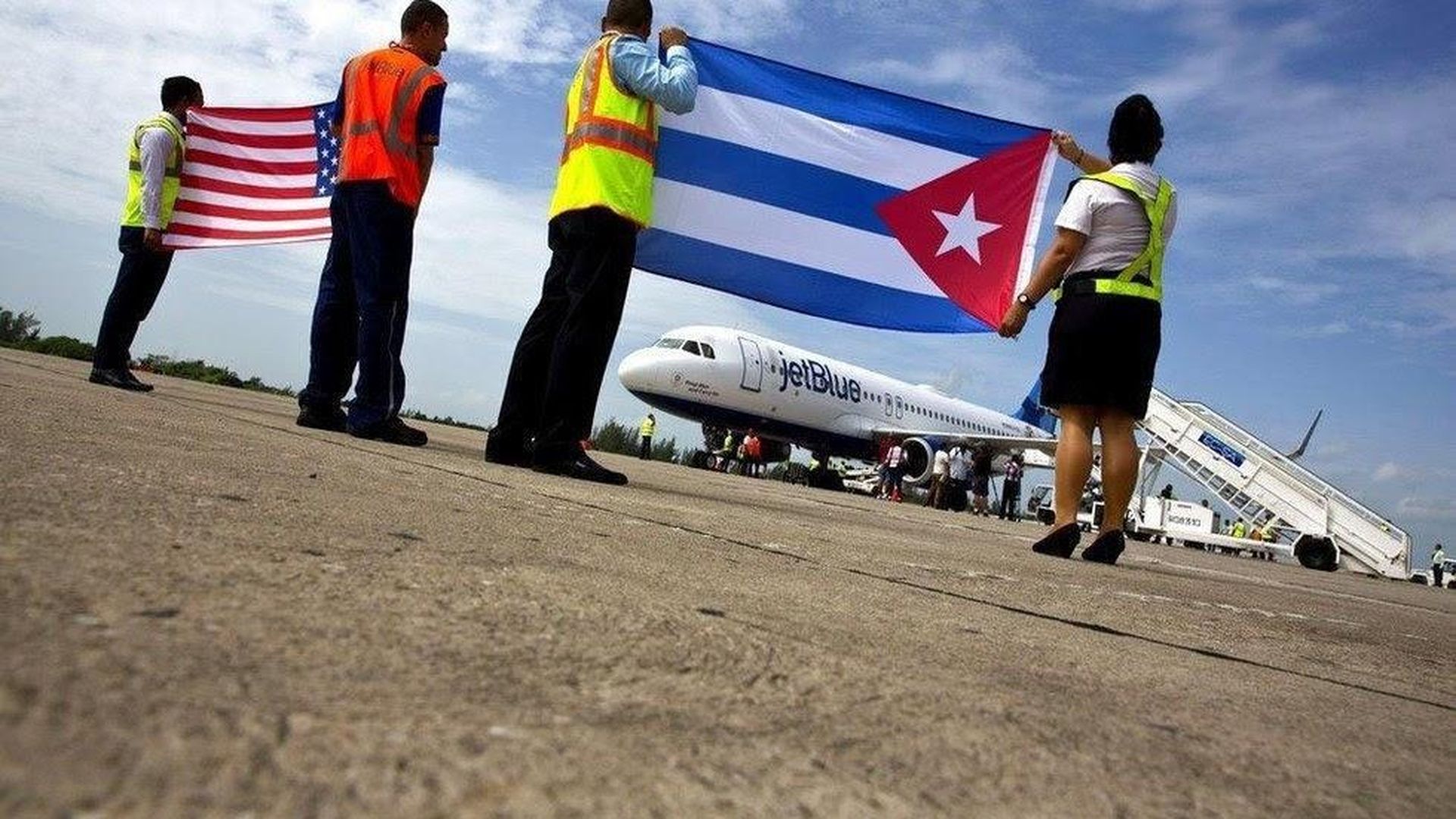 With President Trump planning to fly to Miami on Friday to announce a Cuba policy that at least partly reverses President Obama's openings for commerce and travel after a half-century standoff, we asked officials inside and outside the White House to help us read between the lines:
The base loves a little Obama-appeasement rhetoric, and Trump plans to give it to 'em.
This was a campaign promise that won Trump some vital South Florida endorsements at a crucial time.
This is a chance for Trump to project personal and national strength.
It's a reminder the president can do consequential, historic things without Congress. But if you're Obama, it's also a reminder that such changes can be fleeting.
Big win for Sen. Marco Rubio (R-Fla.), who tutored Trump on the issue (including in debates), and kept prodding for this announcement. Look for Rubio at Trump's event.
L.A. Times lead story, "Trump plans a reversal on ties with Cuba," by Tracy Wilkinson: "The move will be controversial. It could dull a boom in tourism by Americans to Cuba and hurt a burgeoning cottage industry of private enterprise on the socialist-ruled island. And it could allow Russia and China to more easily step in to fill the void."
"Some Trump supporters argue however that President Raul Castro has failed to improve human rights or expand political freedoms and does not deserve better relations with the U.S."
Go deeper