Betsy DeVos' security detail could cost millions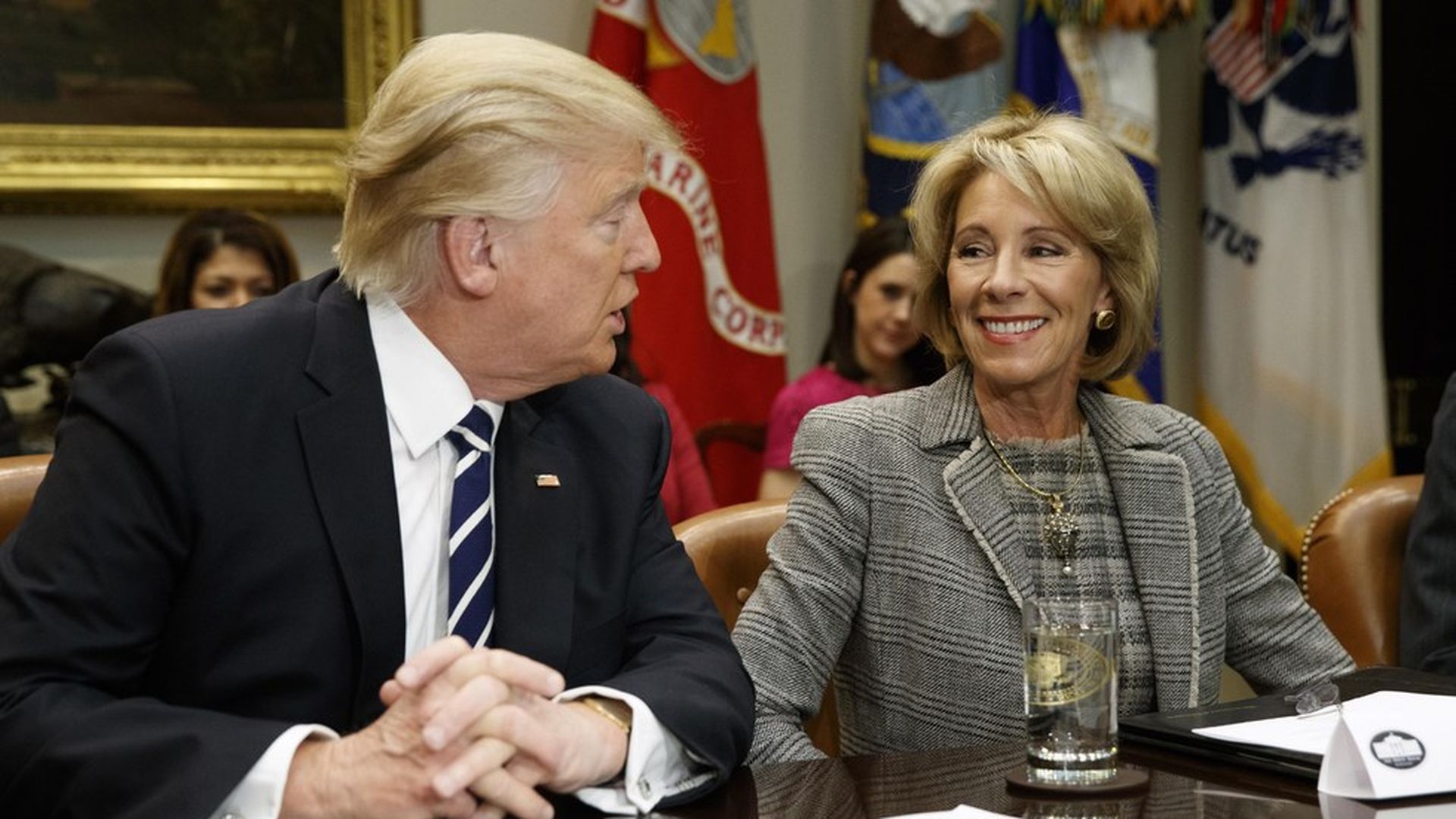 Additional security detail for Betsy DeVos, Trump's education secretary, could cost up to $7.8 million through September, government officials said Friday, per AP.
The details: After protestors blocked DeVos from entering a public high school in Washington, D.C., in February, she was put under additional security protection, according to a statement from the U.S. Marshals Service. Past education secretaries have had security detail as well.
Why it matters: The Department of Education is reportedly footing the bill through a reimbursement to the Marshals Service, AP noted.
Don't forget: Trump's proposed budget plan for 2018 called for a $9 billion cut to the Education Department.
Go deeper