Best of last night's Gridiron dinner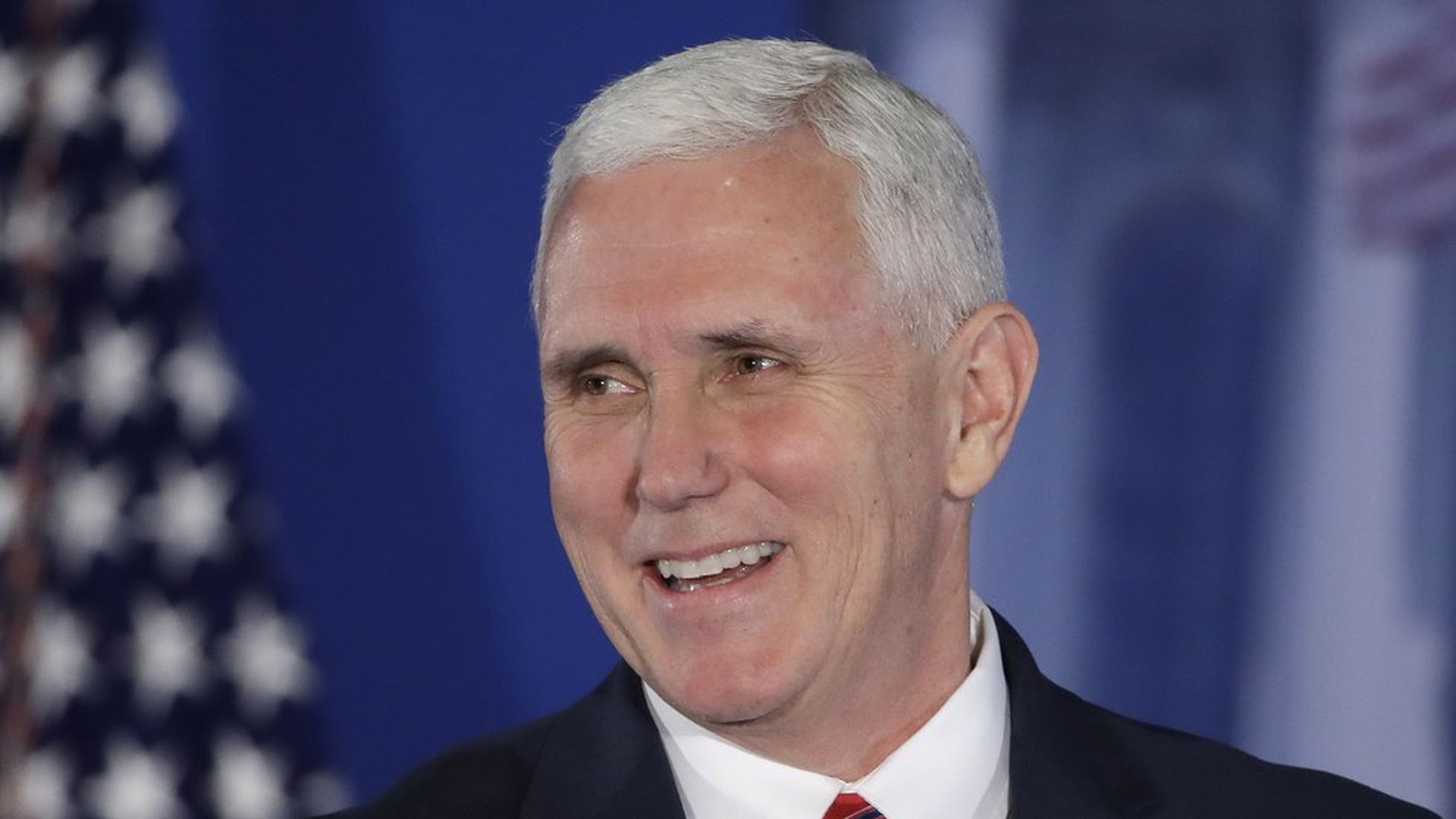 Vice President Pence, wearing a black bow tie: "[T]he end of the week was a little embarrassingfor me. Not that I had a personal email account when I was Governor, [but] to have millions of Americans learn that I'm one of the few people in this country who still has an AOL account. I guess it was good for my image, though. Now America knows I'm not stuck in the 1950s — just the 1990s."
Strong ending, with a serious defense of a free press: "All kidding aside, thanks for being here tonight at the 2017 Gridiron Dinner. It's been good to be with you for this lighthearted tradition. Humor is the great unifier. The president and I support the freedom of the press, enshrined in the First Amendment. For my part, I've long been an advocate of a free and independent press — I worked as a commentator in the '90s; I co-founded the World Press Freedom Caucus with Congressman Adam Schiff, who's here tonight; and I authored the federal Media Shield statute.
"But let me say, respectfully: With freedom comes responsibility. In this day and age, of a breathless news cycle, we sure could use more responsible, considered journalism in America."
Sen. Joni Ernst (R-Iowa): "It's great to see the vice president here. Do you realize he is just a heartbeat away from being second in command to Steve Bannon? ... Hillary refused to come here. She must think this is Wisconsin. ... Nate Silver isn't here. He said there was a 92% chance I wouldn't say his name. Wrong again!"
Democratic Leader Nancy Pelosi: "Vice President Pence, it's good to see you this evening. Does the president know you're here, laughing it up with the enemies of the American people? It's OK, Mr. Vice President: People here can keep a secret. This isn't the White House."
"This White House has more drama among rich people than a Jane Austen novel. In fact, I'm told the Secret Service code names for President Trump and Bannon are 'Pride' and 'Prejudice.'"
"President Trump is considering a new plan for the First Amendment. It's called 'repeal and replace.'"
Go deeper