Behind the White House immigration plan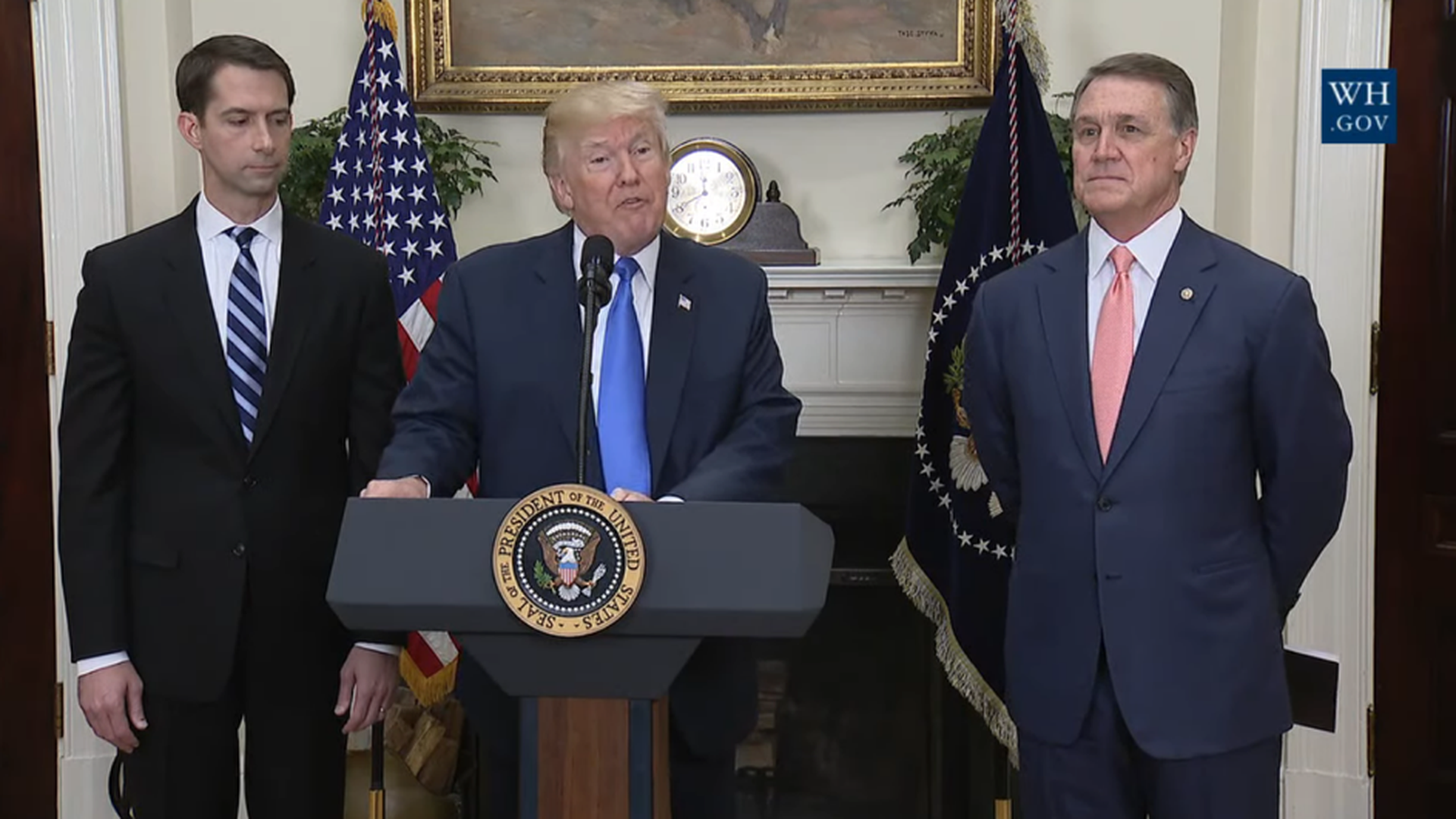 President Trump, along with Arkansas Sen. Tom Cotton and Georgia Sen. David Perdue, introduced new legislation at the White House this morning designed to significantly reduce the level of legal immigration into the United States, bringing it in line with what they call the "historic" average.
The plan: The proposed legislation aims to reduce legal immigration by 50% over the next decade by prioritizing skilled workers and cutting back on certain lottery visas and permanent residency for refugees. Perdue and Cotton argue that this approach would help lower-wage American workers find jobs without competition from immigrants.
Cotton: "For some people, they may think that [America's traditional immigration system] is a symbol of America's virtue and generosity. I think it's a symbol that we're not committed to working-class Americans. And we need to change that."
Trump: "This competitive application process will favor applicants who speak English, financially support themselves and their families, and demonstrate skills that contribute to our economy."
The problem: The plan is a clear break from the United States' immigration priorities in the modern era and is likely to be highly divisive, even among fellow Republicans. The Senate's 2013 Gang of Eight comprehensive immigration reform bill that ultimately failed in the House was the brainchild of GOP senators John McCain, Lindsey Graham, Marco Rubio, and Jeff Flake — and is in many ways the antithesis of the Cotton-Perdue approach.
Go deeper