Behind closed doors, GOP has no consensus on Obamacare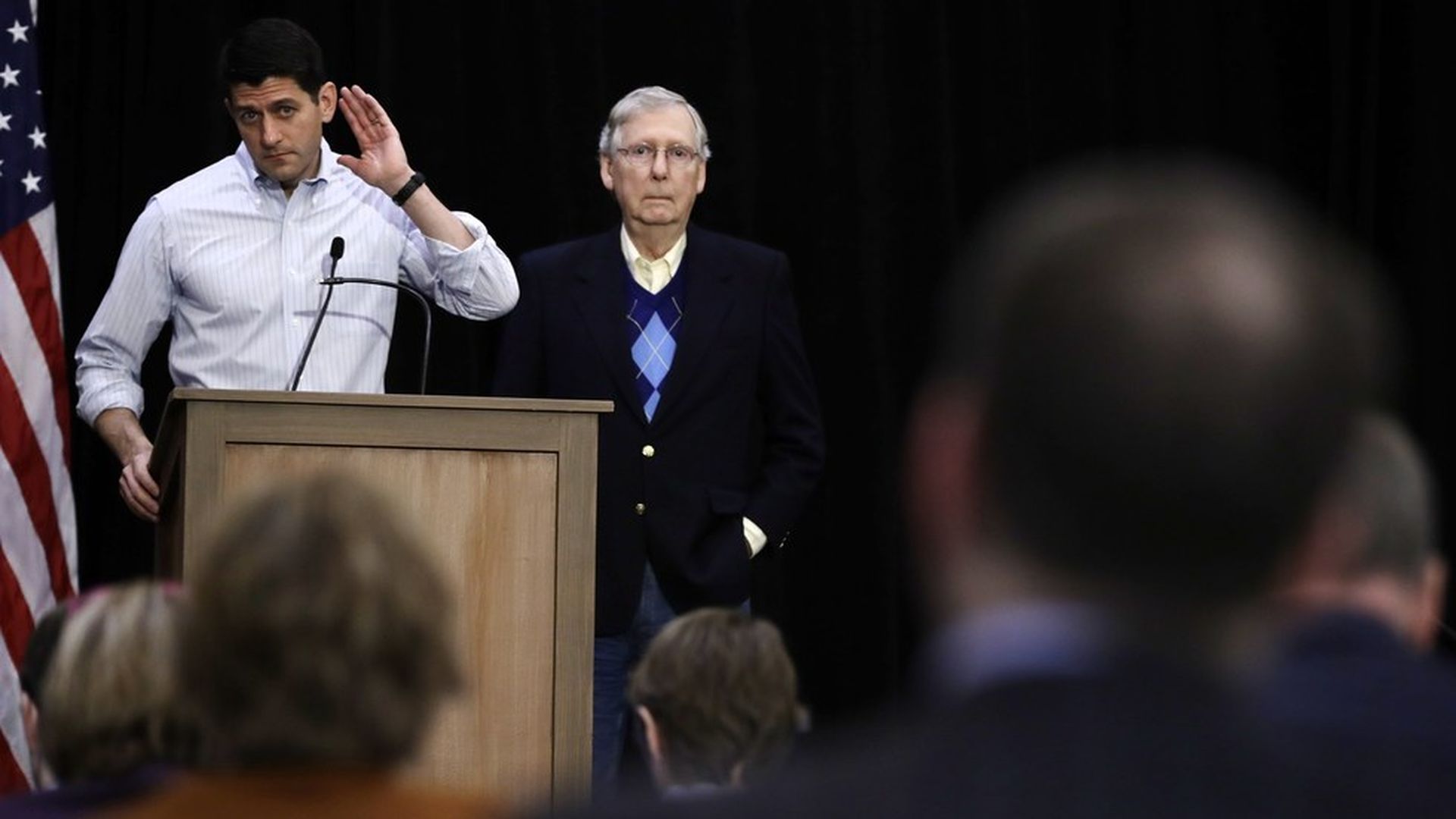 The Washington Post has a recording of a closed door meeting of House and Senate GOP members debating Obamacare repeal can be summed up like so. As the Post writes: "The recording reveals a GOP that appears to be filled with doubts about how to make good on a long-standing promise to get rid of Obamacare without explicit guidance from President Trump or his administration."
There seems to be no consensus amongst Republican lawmakers on how, or even if, to repeal the law. Additionally, the plan for controversial issues like Medicaid overhaul and the defunding of Planned Parenthood remains murky.
Why they're worried:
We'd better be sure that we're prepared to live with the market we've created ... That's going to be called Trumpcare. Republicans will own that lock, stock and barrel, and we'll be judged in the election less than two years away. — Rep. Tom MacArthur
Go deeper