BCBS of North Carolina lowers ACA rate increases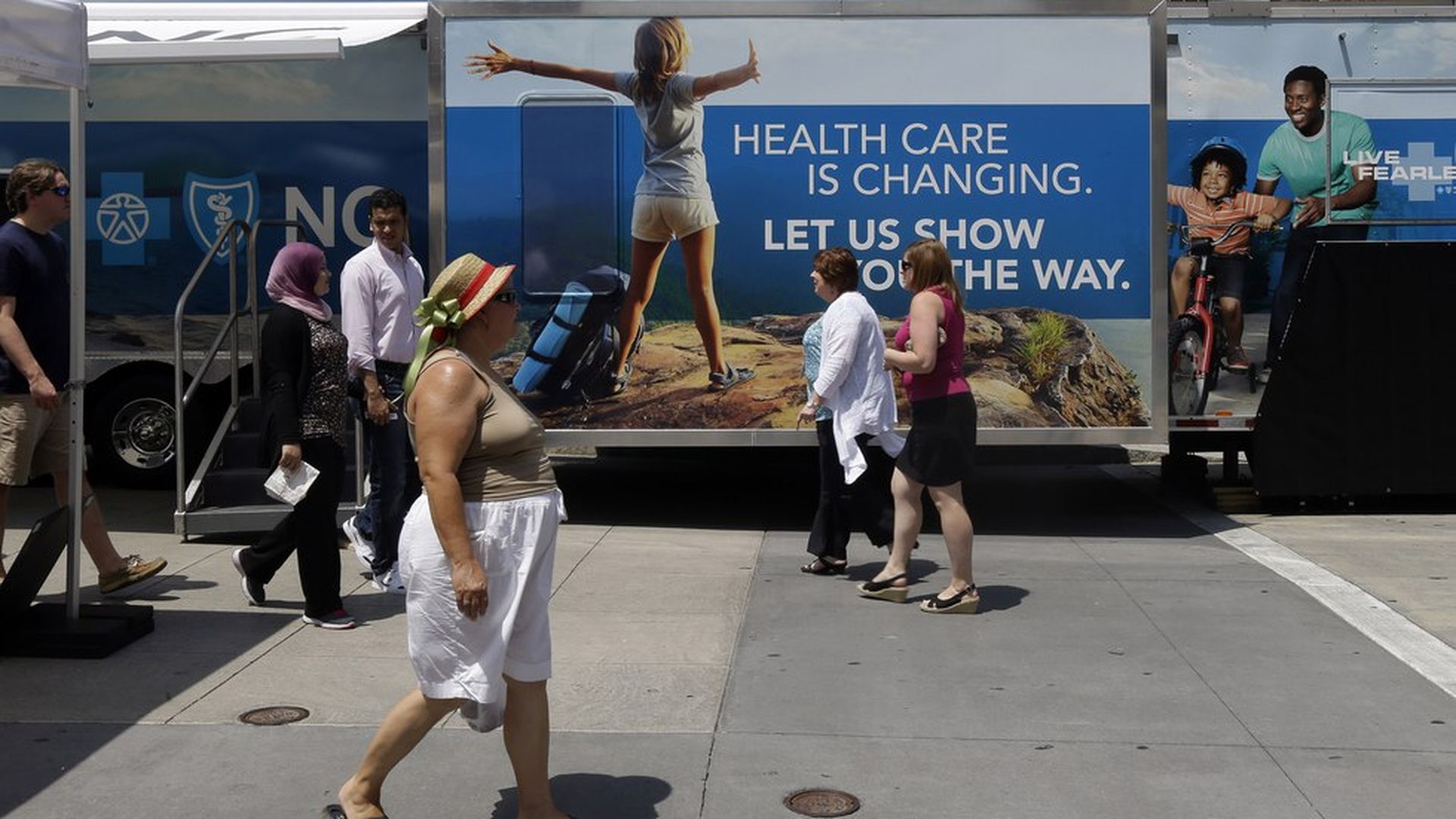 Blue Cross Blue Shield of North Carolina will lower its average proposed rate hike on individual Affordable Care Act plans from 23% to 14%, the insurer said Wednesday. The medical costs of people in the ACA market are not expected to be as high, although uncertainty still remains around the law's cost-sharing reduction subsidies.
Key quote: "The individual market in North Carolina has become less volatile."
Go deeper: Many Blue Cross Blue Shield plans have started making money on ACA plans this year, as health insurance companies have finally gotten a grip on how to predict costs for this market. However, middle-income people who don't qualify for subsidies and buy outside the exchange are struggling with higher premiums.
Go deeper