Bannon backs anti-establishment Roy Moore for Alabama senator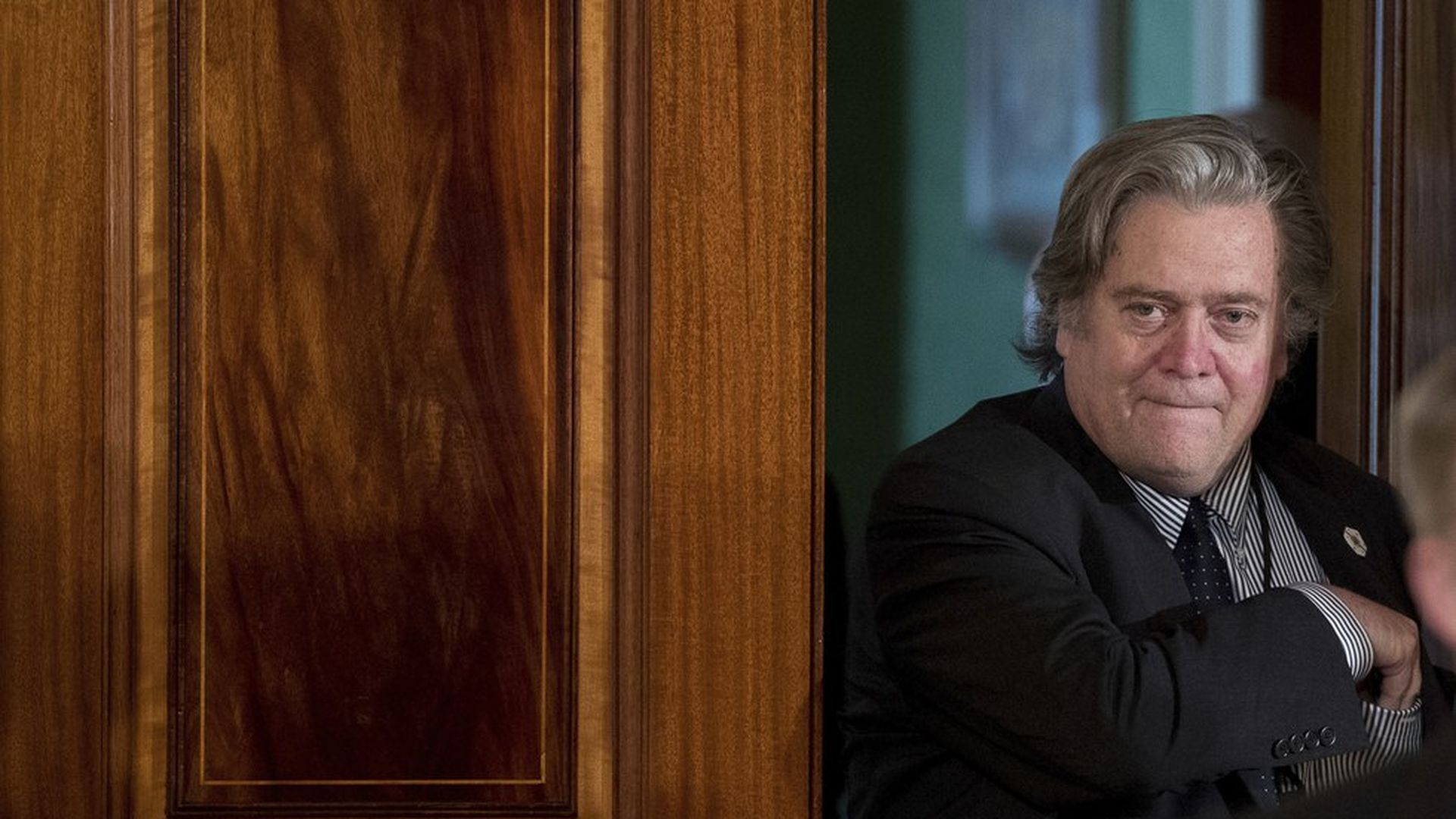 In a closed-door meeting, Steve Bannon told members of the Conservative Action Project he supports anti-establishment candidate Roy Moore over Trump-backed Sen. Luther Strange in a primary runoff for Alabama's Republican Senate seat, Politico reports.
Bannon reportedly said in the meeting that his support was to distance himself from Majority Leader Mitch McConnell — whose allies have poured millions of ad dollars into Strange's campaign — rather than oppose Trump.
Why it matters: Recent polls show Moore dominating Strange. Moore ads that channel campaign-era Trump and promise he'll "drain the swamp" are reaching Trump's base. Bannon's stamp of approval highlights the base's confidence in Moore.
The backdrop, from Axios' Jonathan Swan: When he was chief strategist, Bannon told associates he thought Trump was making a big mistake by endorsing Strange, the establishment pick preferred by McConnell.
Go deeper