Bannon and Cordish's West Wing backstories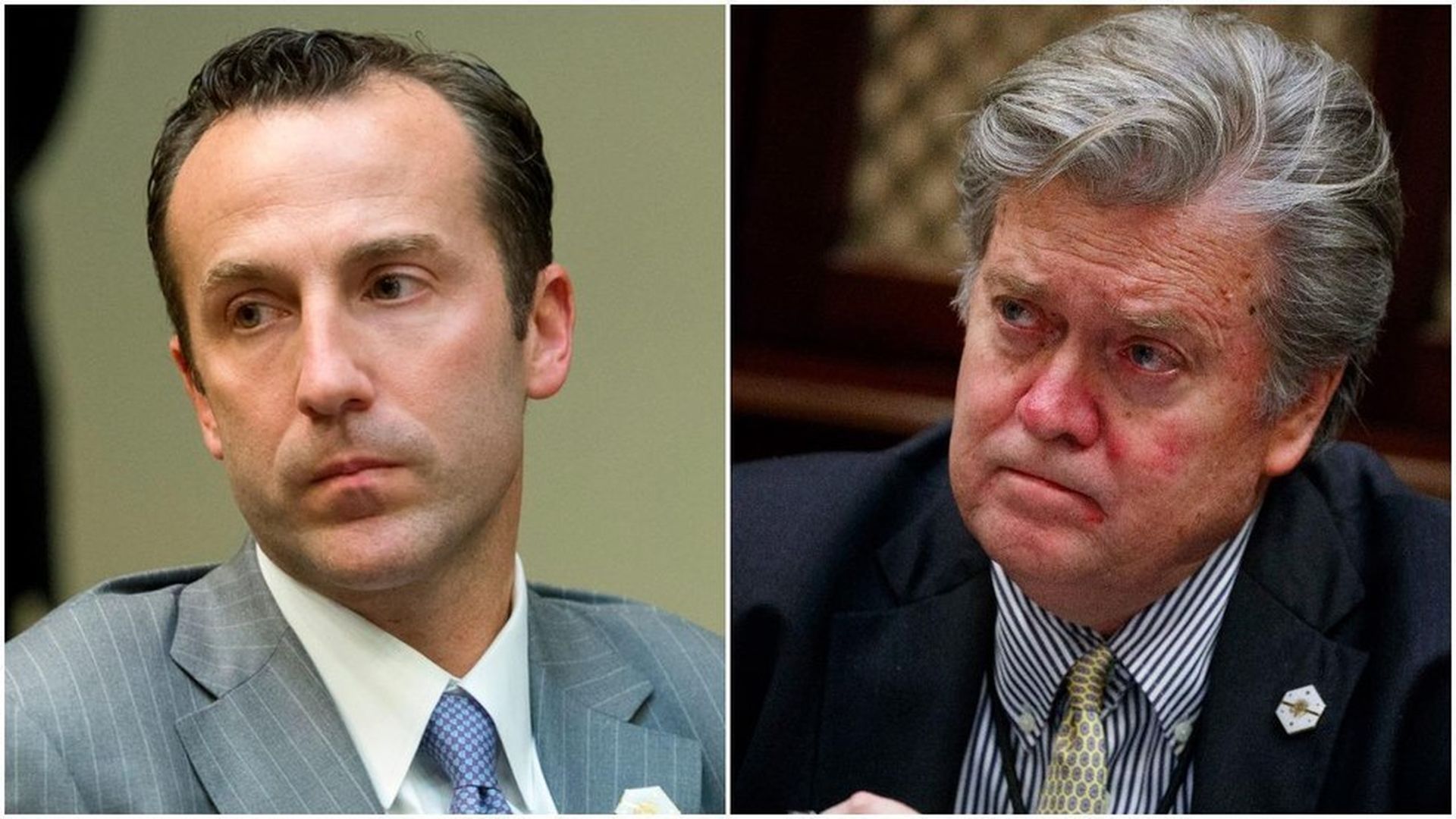 Articles from the Washington Post and Financial Times take a look at the back stories of two of the West Wing's wealthiest and influential members of the White House: Steve Bannon and Reed Cordish.
Inside the Bannon machine: "Bannon was able to produce more than a dozen conservative documentaries over the past decade by drawing on a network of two dozen nonprofit organizations and private companies." ... "Bannon, who had already made millions on Wall Street, often was paid in multiple ways for each project — a common practice in Hollywood, where he had worked as an entertainment financier."
Reed Cordish family: FT's Gary Silverman explains how rival-turned friend David Cordish is now the Trump's kind of dealmaker: "David Cordish once made an enemy of Donald Trump over plans to develop two casinos in Florida. But his son is now a senior figure in the White House."
"The Cordish family's relations with government have grown more complicated now that Reed Cordish, 42, has left the family business ... to serve as Mr. Trump's assistant for intergovernmental and technology initiatives and a member of the White House Office of American Innovation. 'We miss him,' his father says. 'Anytime the president wants to send him back, we'll take him.'"
Go deeper