Axios Review: iPhone X is worth the wait, at least for some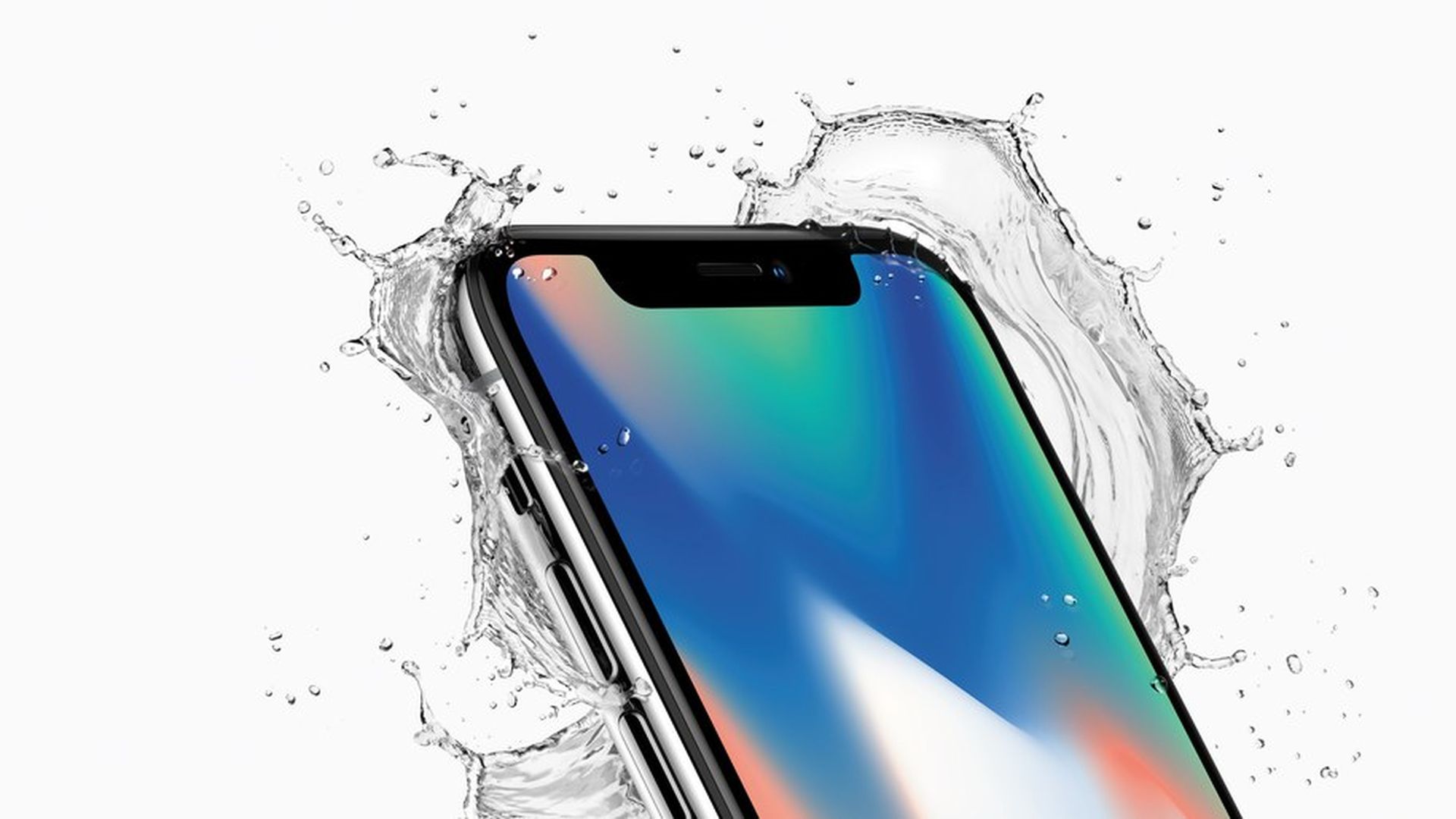 The signature new feature on the iPhone X is its face recognition, which powers its FaceID authentication system. But that's not necessarily its biggest selling point. While Apple's FaceID is leaps above any other face recognition technology on the market, it's replacing fingerprint recognition on other recent iPhones that also works quickly and consistently.
Between the lines: The real advantage of the iPhone X is you get a bigger screen and dual cameras in a smaller phone. And it's on that front where the iPhone X really earns its money. It delivers more screen real estate for Web browsing, e-mails and movie watching, plus the benefits of a second camera, all in a device that fits comfortably in the hand.
Bottom Line: The pricey phone packs a lot into a small space, as long as you have a big budget.
More to come: Over time it will be interesting to see what developers come up with that takes advantage of the front-facing depth camera, but for now Apple's own Animoji is the best example, letting people transfer their voice and facial expressions to robots, animals and, yes, the poop emoji.
Takes some getting used to: While swiping up is an easy replacement for the home button, a lot of other button combinations have also changed, including the ways to take screenshots, turn off or reset the phone.
A big caveat: We've only had our hands on the iPhone X for a few hours, far less than typical for a full review. That means we haven't had time to get a real sense for battery life nor had as much experience generally as would be ideal. We'll revisit this review in Login to see how these initial impressions have changed after longer use.
Who it's good for: Those who want the latest and greatest device and are in the market for a new iPhone. Especially those who prefer not to have a jumbo phone.
Who it's not: Those on any kind of a budget or who don't want to wait a while to get a new iPhone. Some others may want to wait for the second generation to see if the features of the X come down in price and any early kinks get ironed out.
The practicalities: The iPhone X starts at $999 for the 64GB version. A model with 256GB of memory sells for $1,149. The real trick will be getting your hands on one any time soon. Pre-orders are stretching into December. A limited number of devices will go on sale at stores (both Apple and carrier stores) on Friday.
Go deeper