Australian PM mocks Trump in leaked recording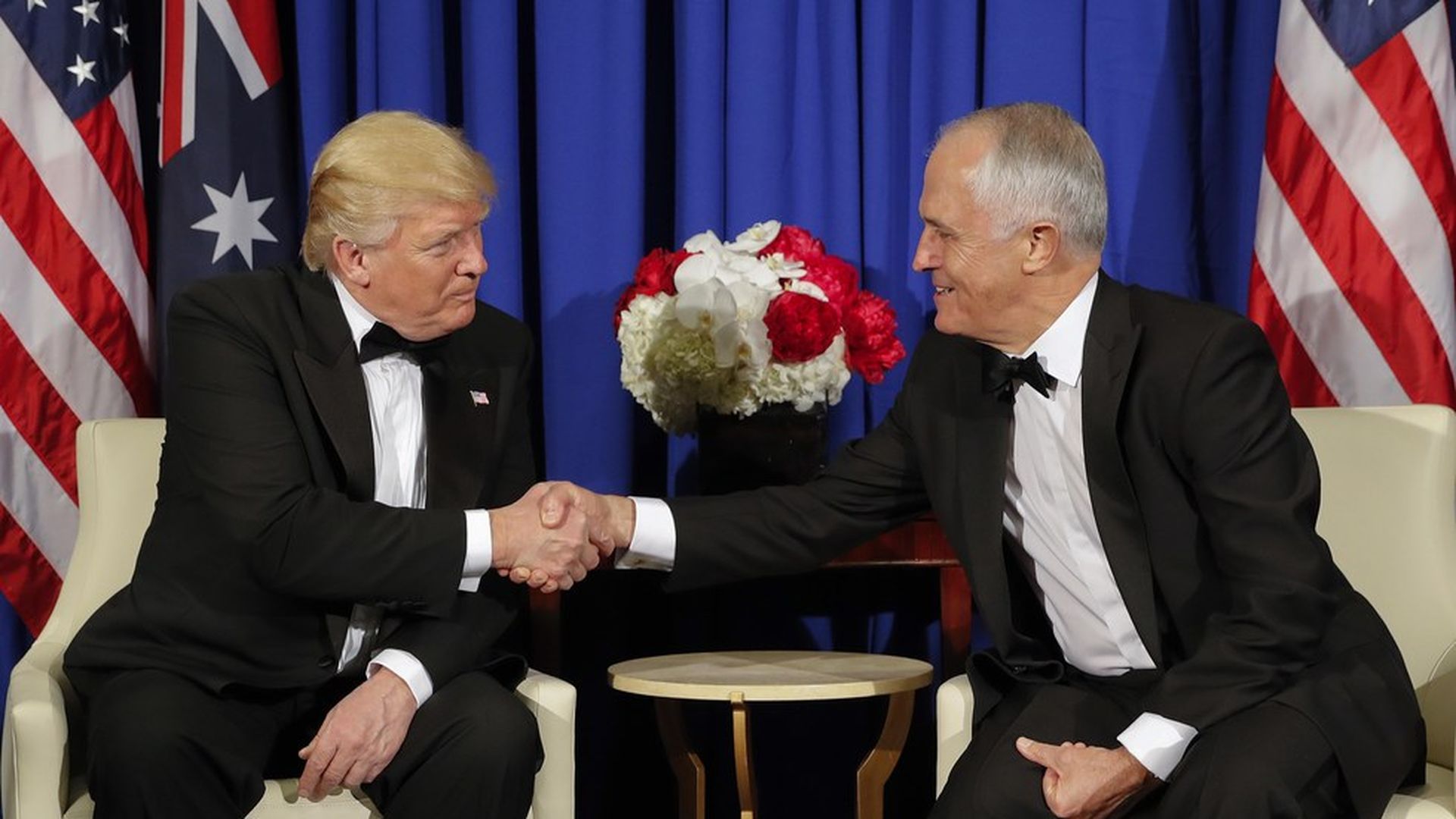 Australian Prime Minister Malcolm Turnbull, who had a tense phone call with President Trump in February, was recorded mocking President Trump for his ties to Russia at a media ball at Parliament House in Canberra Wednesday night, reports Reuters.
"The Donald and I... we are winning in the polls. We are! Not the fake polls. We are winning in the real polls. You know, the online polls. They are so easy to win," Turnbull joked in the leaked recording, before adding, "I have this Russian guy..."
The event was off-the-record, but an Australian journalist leaked the tape anyway, saying that because he hadn't attended the event he wasn't constrained by the confidentiality rule. Turnbull later told 3AW radio that he was disappointed by the breach of protocol, but emphasized his speech was "affectionately light-hearted" and was a roast of himself as well.
Go deeper