Attorney in Trump Jr. meeting represented Russia's FSB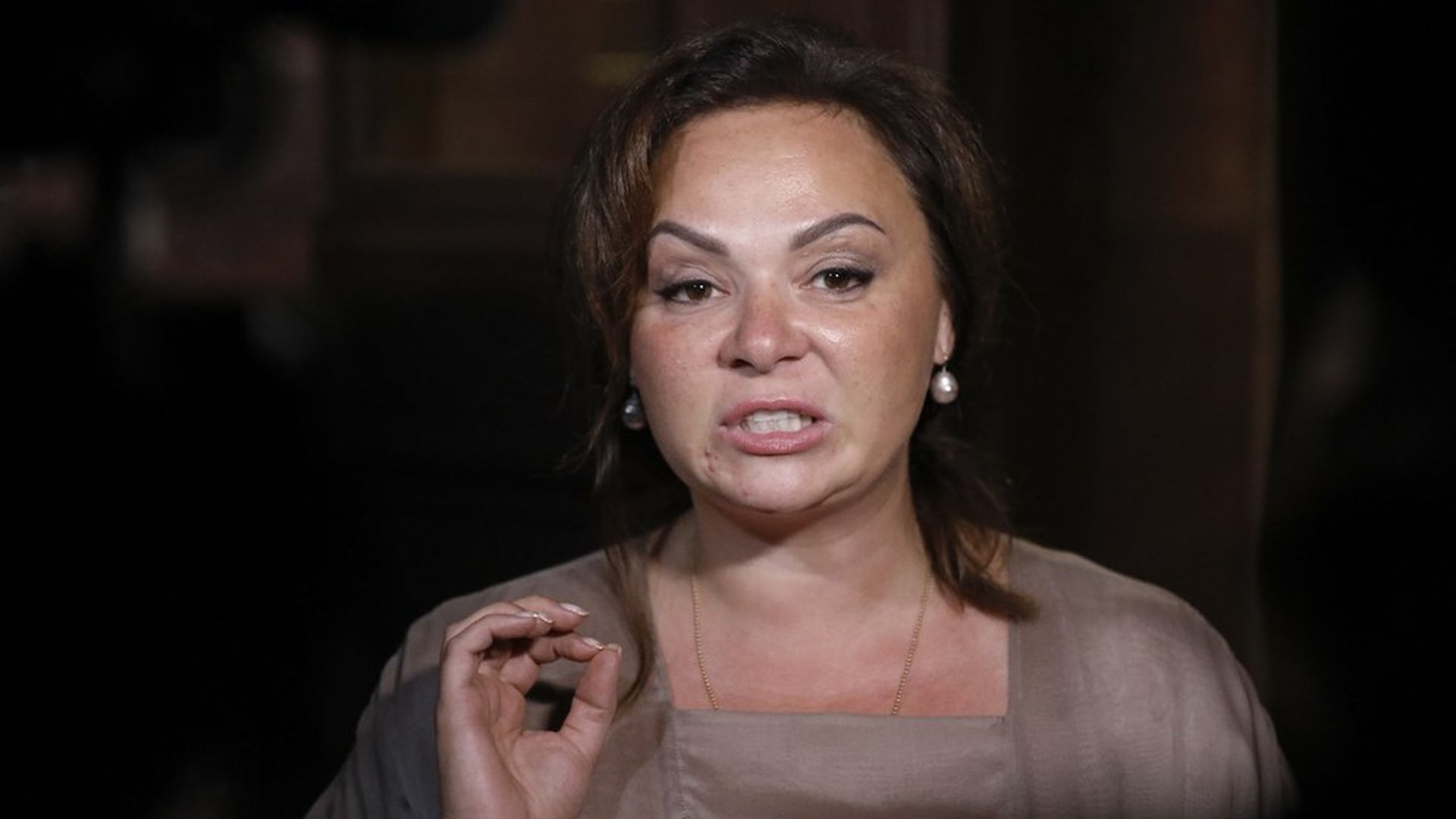 Russian court documents, obtained by Reuters, reveal that Natalia Veselnitskaya, the Russian lawyer who met with Donald Trump Jr. last June, had "successfully represented" Russia's Federal Security Service (FSB) in a legal battle over ownership of property in Moscow between 2005 and 2013.
Why it matters: As Reuters points out, the FSB is "the successor to the Soviet-era KGB service, [and] was headed by Vladimir Putin before he became Russian president."
The discovery of the FSB as a client of Veselnitskaya's doesn't necessarily mean she worked for the Russian government or its intelligence agencies, which Veselnitskaya has repeatedly denied.
Earlier this week, Veselnitskaya told Russian state media RT that she is "ready to testify" before Congress to help dispel "the mass hysteria."
Go deeper