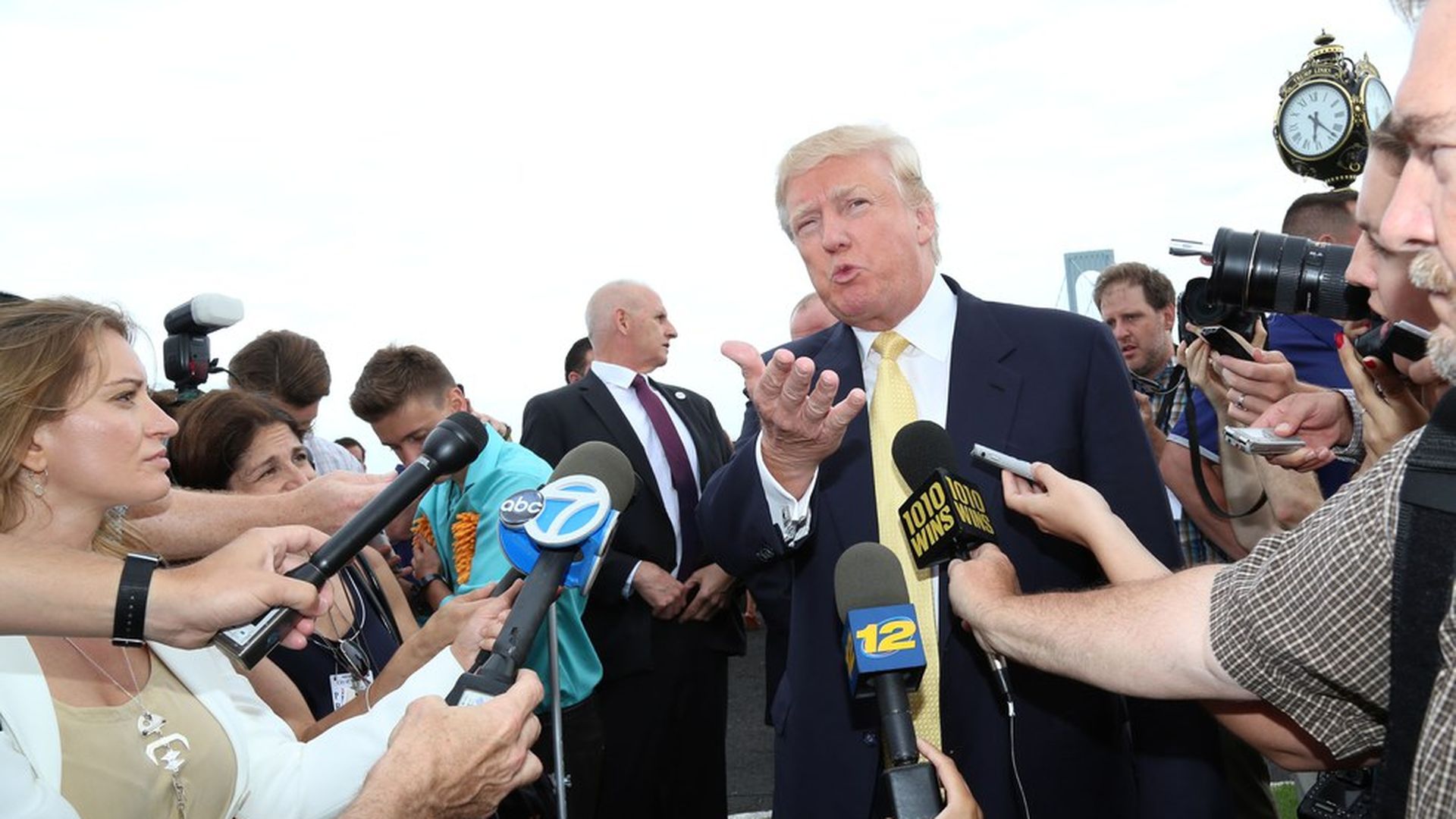 "In the age of Trump, global players — from tech companies to governments — have to shout," seven BuzzFeed reporters and editors:
The sheer attention Trump absorbs — on Twitter, on television, in culture, and in the anxious dreams of American citizens and the country's allies and enemies — draws away the lifeblood of everything from the launch of new apps to new social movements. Attention is the currency not just of American attention-seekers from Kim Kardashian to Amazon, but also of the other great geniuses of attention-seeking over the last decade: terror groups like ISIS, and opponents of the postwar social order like Julian Assange. Trump hoards attention...
For some domestic and global players, this distraction is a nice environment in which to get things done. "The news cycle is so fast and so overloaded that the silver lining is that some of the negative narratives tend to dissipate much more quickly than before," said Matthew Hiltzik, a veteran New York corporate and crisis communications consultant. "There are certain clients who prefer not being covered and so that helps!"
Go deeper