At Walmart, watch out for EMMA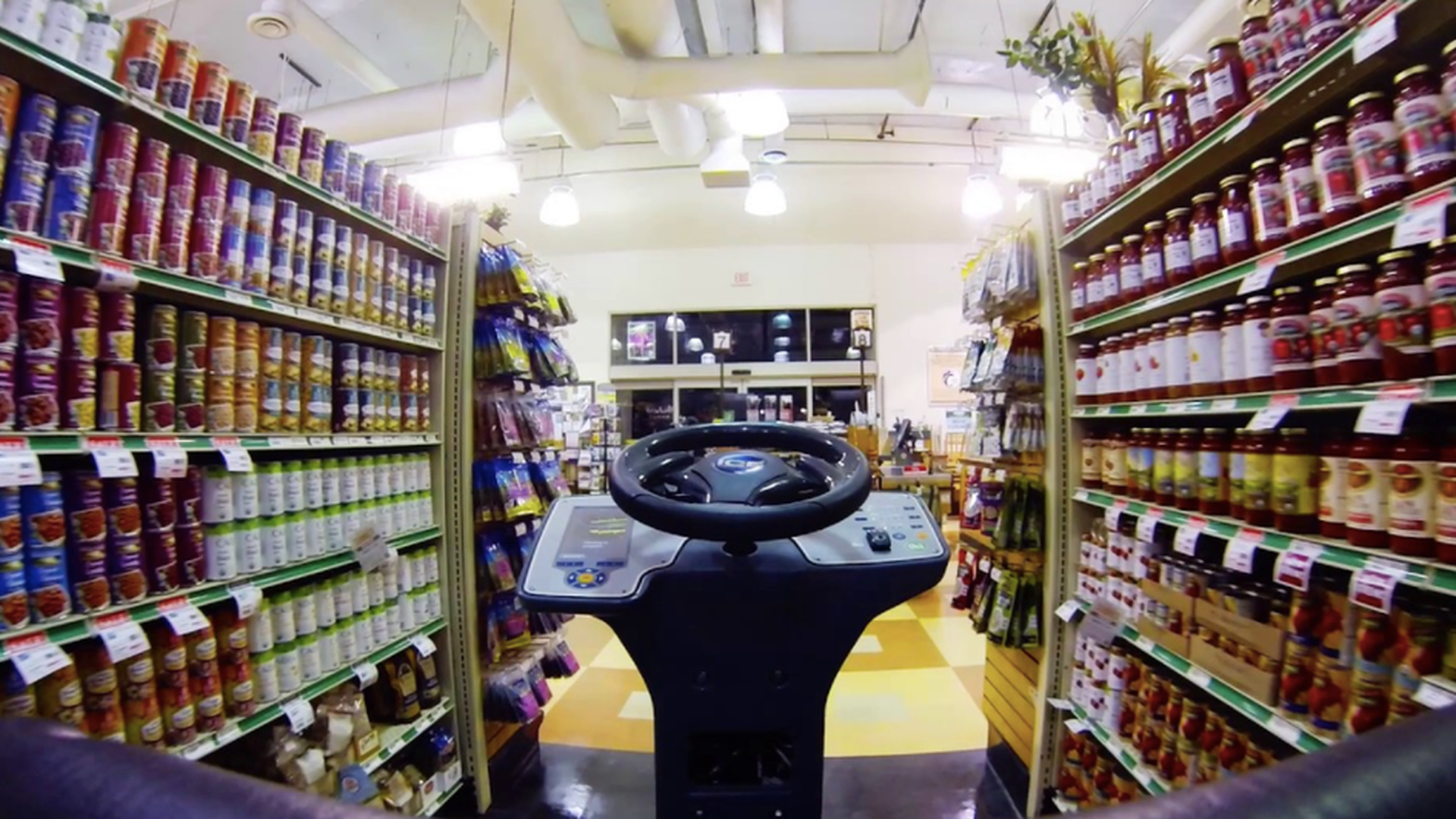 Walmart is moving fast into the autonomous age. Last week, it ordered 15 advanced self-driving semi-trucks from Tesla, and now LinkedIn's Chip Cutter reports that a few stores are testing out EMMA, an autonomously driven floor scrubber. EMMA can careen through Walmart aisles at a whiplashing 2.5 miles an hour, evading unalert shoppers, stacks of cereal boxes along her way.
Why it matters: It's another lesson in the reality of robotics. Like iRobots and the Roomba, Brain Corp. started out with heady ideas of commercializing artificial intelligence, but has discovered that, at least for now, the technology and the market is much more prosaic.
EMMA is the invention of Brain Corp., a southern California robotics company that promotes the self-driving cleaner as an alternative to employing human janitors.
Go deeper