At least 5 investigations opened on Trump Cabinet's luxury travel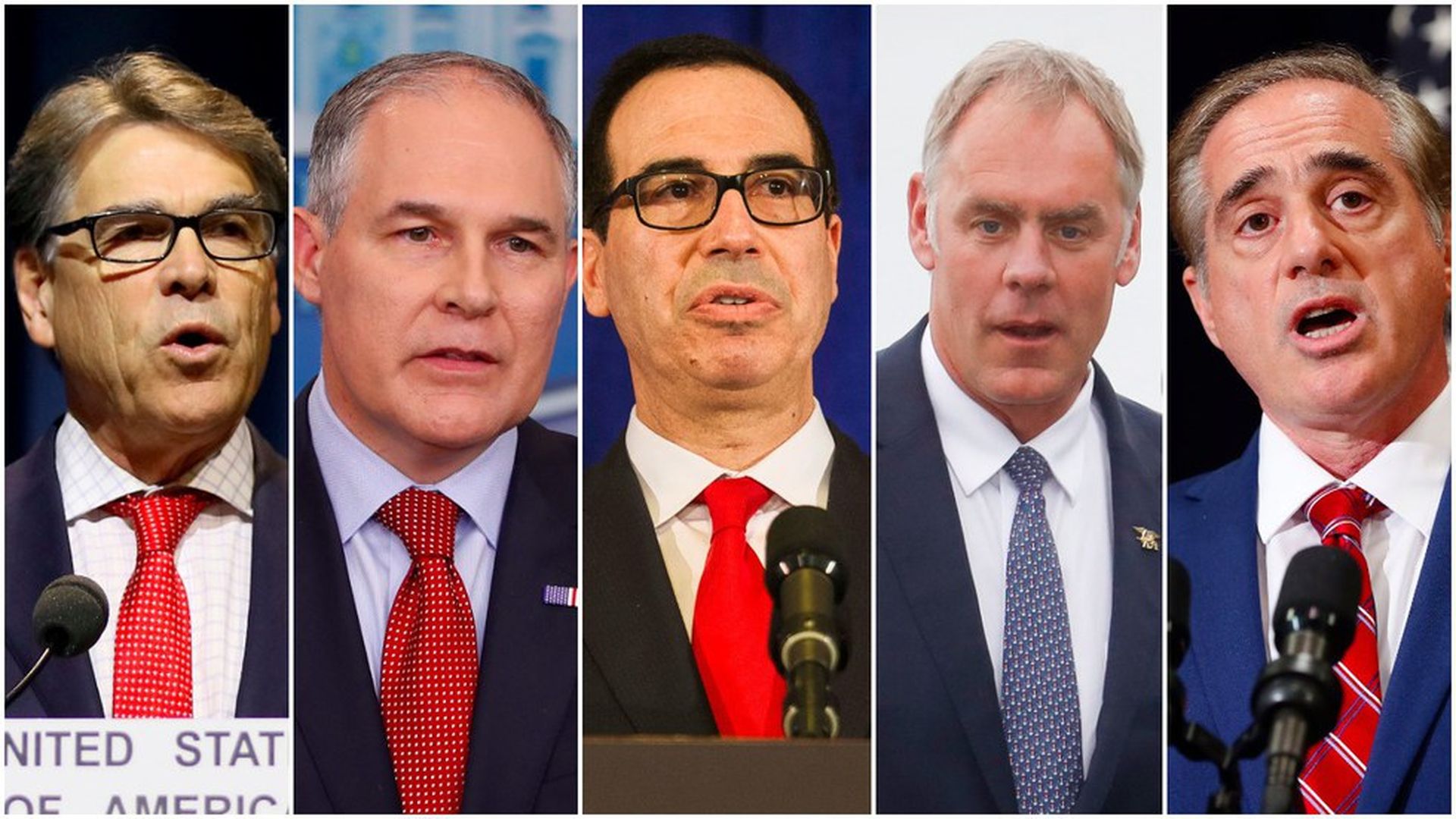 "Inspectors general have opened at least five investigations into charter or military flights by Cabinet officials amounting to millions in federal spending," WashPost's Drew Harwell, Lisa Rein and Jack Gillum report on A1:
Why it matters: "The drumbeat of controversy over Cabinet travel threatens to undermine a core pillar of Trump's relationship with his base — his promise to 'drain the swamp.'"
"New examples of questioned expenditures include":
"Energy Secretary Rick Perry, who on Friday turned over his travel records under pressure from [the] House Oversight Committee."
"Environmental Protection Agency Administrator Scott Pruitt faces an expanding investigation into his travel by private jet."
"Veterans Affairs Secretary David Shulkin last week backed out of a congressional trip to Europe ... after criticism about another international outing, which combined official travel with sightseeing and a Wimbledon tennis event."
"Interior Secretary Ryan Zinke faced new criticism about his travel — often accompanied by his wife, who is managing a Republican campaign in Montana — which included stops at political fundraisers."
"Treasury Secretary Steven Mnuchin ran up at least $800,000 on [military flights], including a flight with his wife to visit the nation's gold stash at Fort Knox."
"The White House said Trump officials took 77 military flights through Sept. 19, compared with 94 flights taken during the first eight months of ... Obama's administration."
Go deeper