Assad denies chemical weapons attack in Syria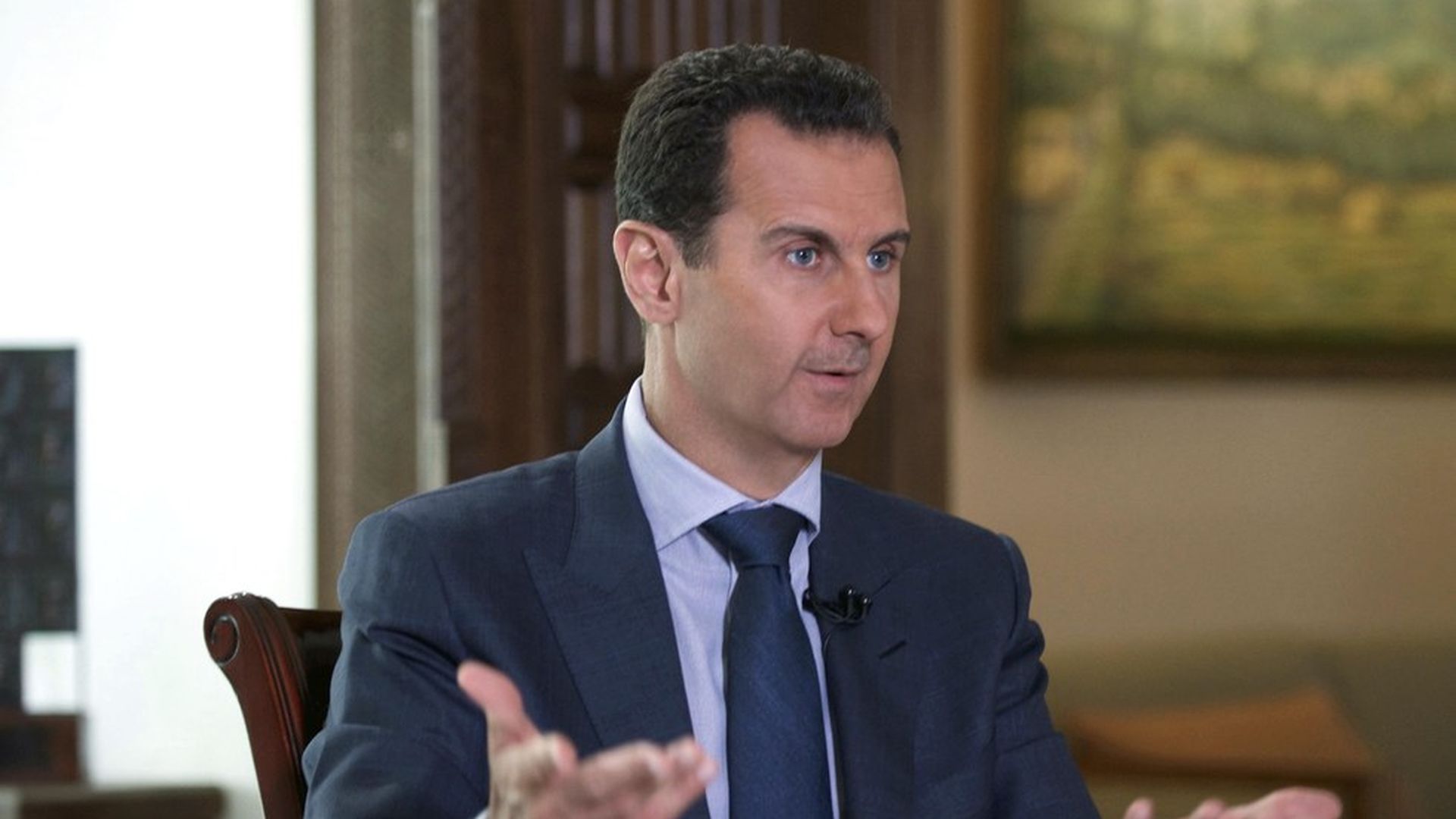 President Bashar al-Assad told AFP that last week's chemical weapons attack is "100 percent fabrication," and that the U.S. concocted the whole story in "order to have a pretext" for the missile strike on his forces.
"There was no order to make any attack. We don't have any chemical weapons. We gave up our arsenal three years ago. Even if we had them, we wouldn't use them. We have never used our chemical arsenal in our history, said Assad. "Our impression that the West, mainly the United States, is hand-in-glove with the terrorists. They fabricated the whole story in order to have a pretext for the attack."
An important detail: The AFP said that during the TV interview, the Syrian government wouldn't let them use their own cameras — only cameras belonging to the Syrian government were allowed. And afterward, the government only gave AFP the tape of the first 5 questions and answers.
Meanwhile: Samples taken from the attack in Syria tested positive for the nerve agent sarin, the British delegation at the world's chemical weapons watchdog said on Thursday, per Reuters.
Go deeper