April Ryan is joining CNN as a political analyst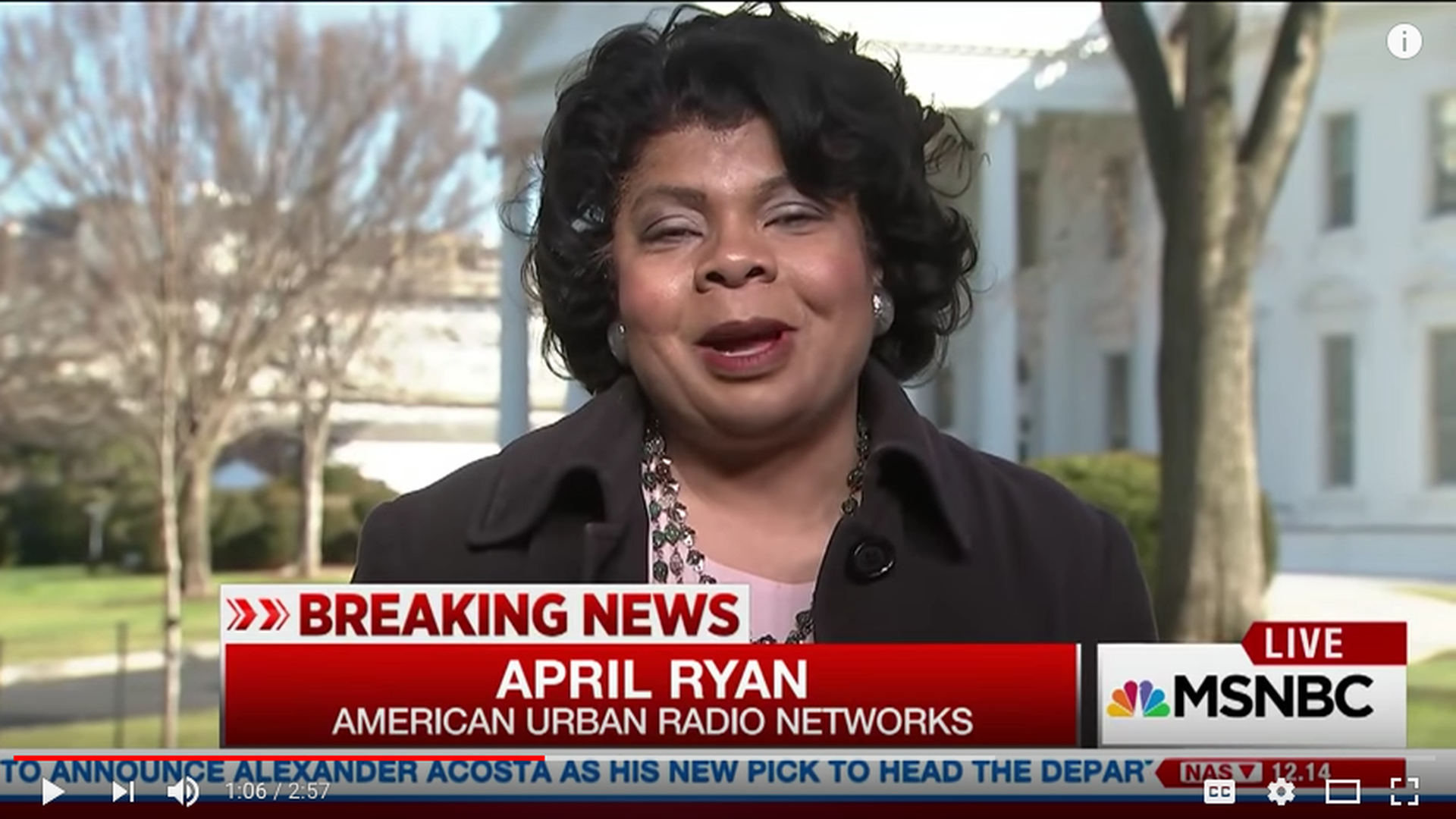 April Ryan, White House correspondent for American Urban Radio Networks, has been named a CNN political analyst, per Politico. She's long been an institution in the press corps, but her exchanges with Trump and Spicer have repeatedly made national news.
During a February press conference, Ryan asked Trump how he would tackle urban issues, as well as whether he was planning on meeting with the Congressional Black Congress. Trump told Ryan he'd be happy to meet with them, then asked: "Are they friends of yours?" His answer quickly went viral.
Another famous Ryan moment was during a daily press briefing with Spicer, when the press secretary told Ryan to "stop shaking her head" at him. Following the briefing Ryan tweeted, "Lawd!" in response. The tweet got nearly 6,500 retweets, and was liked nearly 28,000 times.
Go deeper