Apple's Tim Cook on "moral responsibility"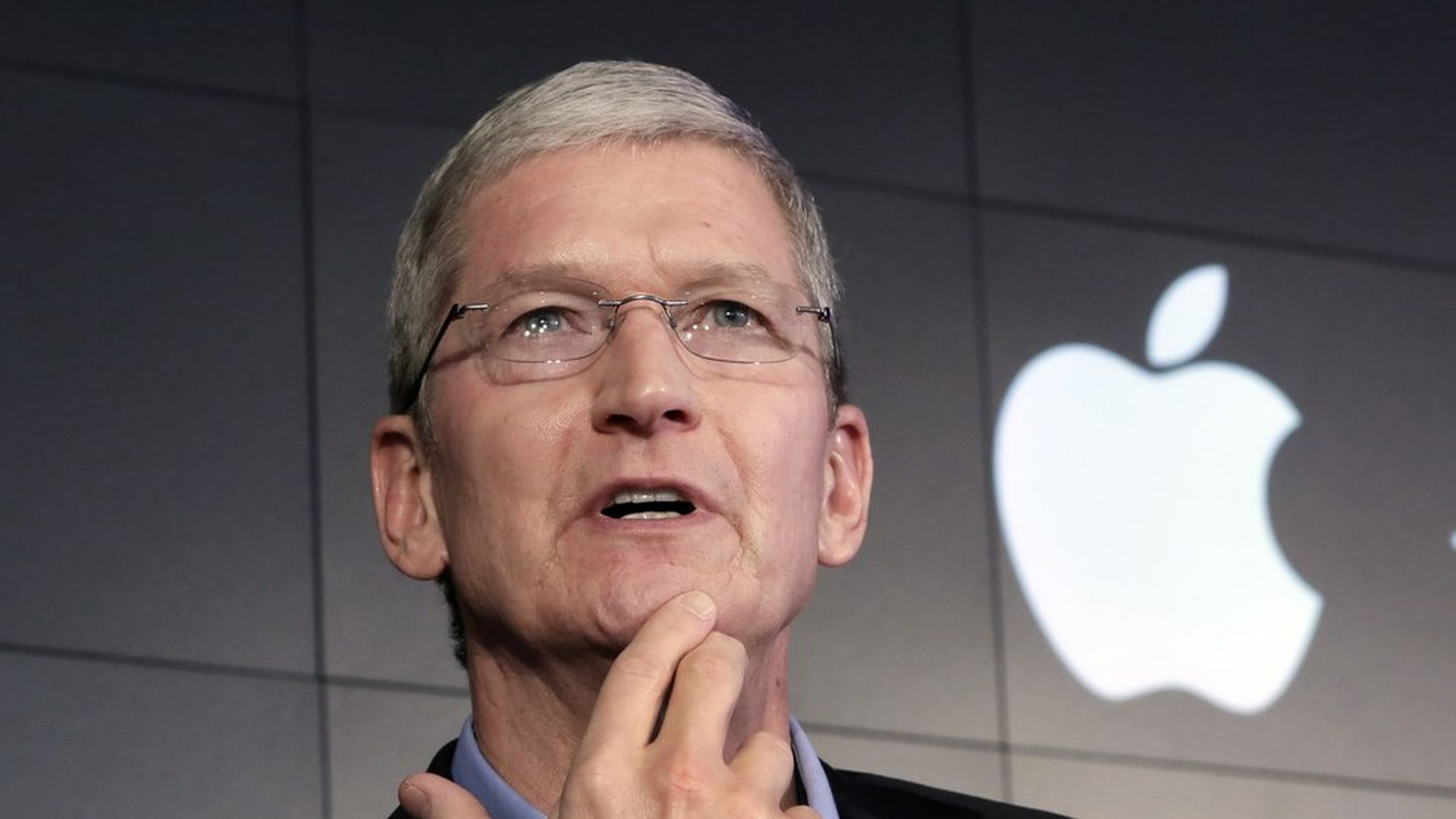 In another sign of corporations' rising voice amid frustration with President Trump, Apple CEO Tim Cook tells the N.Y. Times' Andrew Ross Sorkin: "I think we have a moral responsibility to help grow the economy, to help grow jobs, to contribute to this country and to contribute to the other countries that we do business in."
Why it matters:
Tim Cook, an Alabama native who came up through the industry's operations and engineering side, has kept a mostly low profile during his six years as CEO. That makes these comments quite telling, both about his rising comfort in the spotlight, and his embrace of a more public face for the world's most profitable company.
Sorkin ate breakfast with Cook in Austin during the CEO's "mini-tour across the country during which he focused on topics usually reserved for politicians: manufacturing, jobs and education."
Sorkin writes in his "DealBook" column: "Watching Mr. Cook over the years, I've been fascinated to see how he has become as animated when talking about big issues like education and climate change as he is when talking about Apple. ... Cook is most passionate when he talks about education."
Key fact: "Over the past several years, Mr. Cook has gotten all of the company's corporate facilities in the United States to run on wind and solar energy — in their entirety."
Sorkin's kicker hints at a political role for Cook: "Is his focus on jobs and speeches in front of American flags a hint at something bigger? After all, Mark Zuckerberg's name is now regularly bandied about in discussions of potential presidential candidates. 'I have a full-time job,' Mr. Cook said. 'I appreciate the compliment ... if it is a compliment."
Go deeper