Apple-supplier Foxconn to announce Wisconsin factory today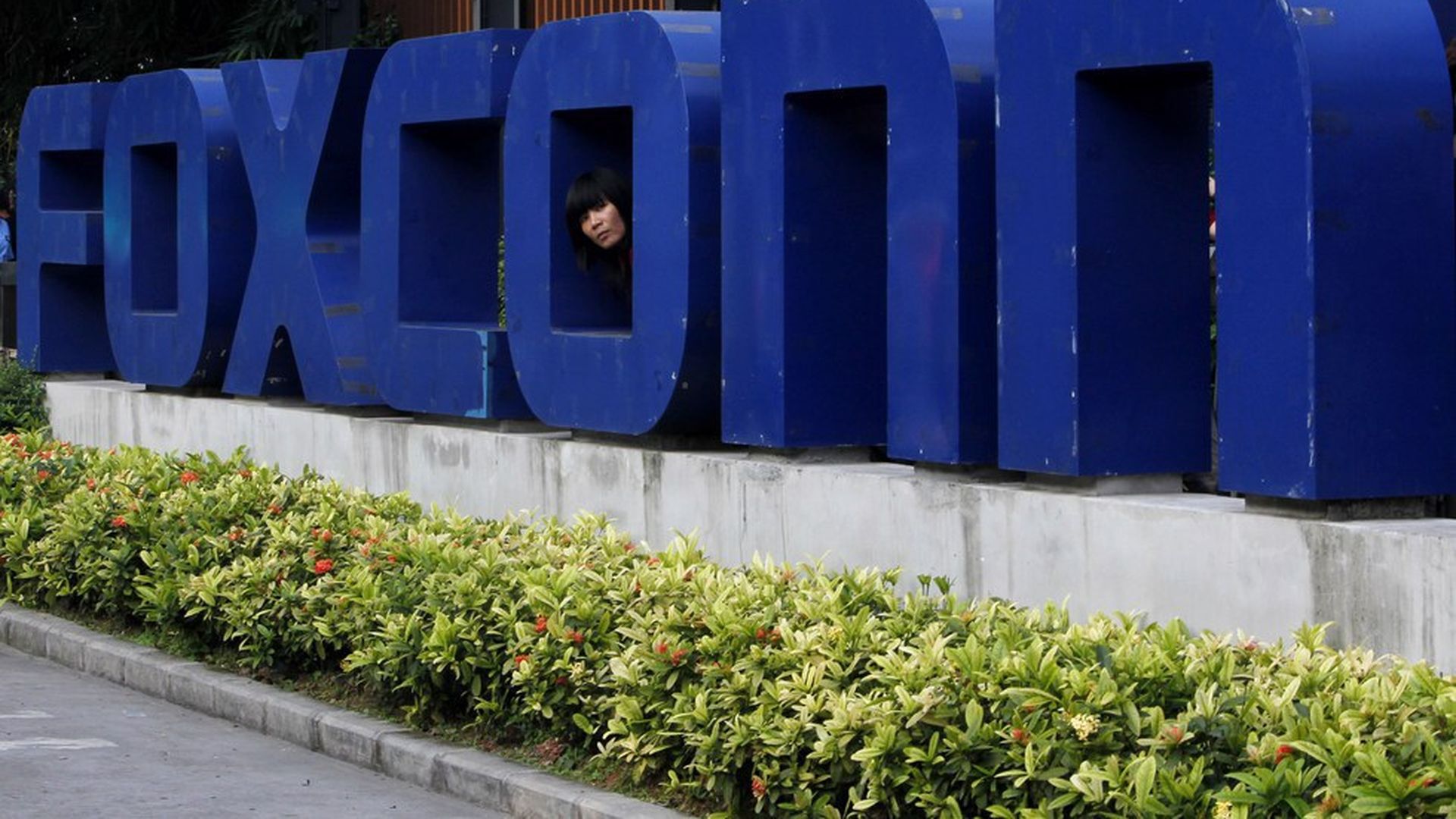 Contract manufacturer Foxconn, which makes gear for Apple and other big tech firms, will announce its plans for a LCD manufacturing plant in Wisconsin. An announcement is expected to take place at the White House at 5 pm, a source told Axios.
CNBC earlier reported that Foxconn would make the announcement today.
Context: The move comes as President Trump told the Wall Street Journal this week that Apple planned to open three "big, big, big" plants in the U.S. Since Apple relies mainly on suppliers and contract manufacturers, this could be part of what the president was talking about, although the plant isn't necessarily making anything for Apple.
UPDATE: The project was officially announced at a White House event by Wisconsin Gov. Scott Walker, who said that Foxconn will invest $10 billion in the project to create 13,000 jobs with an average annual salary of more than $53,000. The state of Wisconsin will provide Foxconn with $3 billion in economic incentives.
Go deeper