Another ex-staffer accuses Conyers of sexual harassment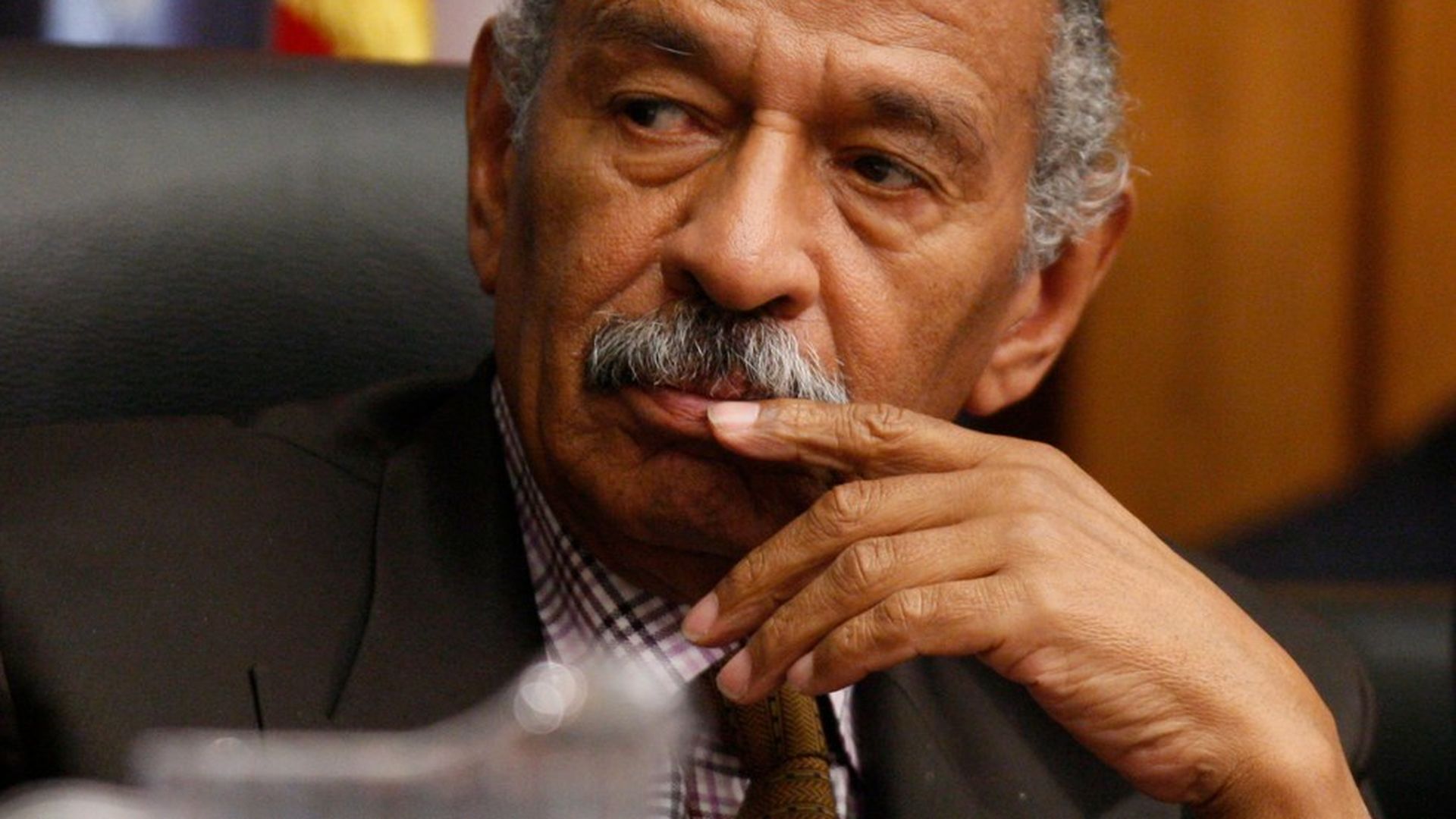 Deanna Maher, a former deputy chief of staff for Rep. John Conyers (D-Mich.), has accused the congressman of making unwanted sexual advances toward her, including inappropriate touching, per The Detroit News.
Her allegations are the latest in a string of accusations made by multiple women this month — including another former staffer — and have prompted the now 88-year-old Conyers to step aside from his role as the ranking Democrat on the House Judiciary Committee while a congressional ethics committee investigates his conduct.
The latest allegations:
Maher told the Detroit News that the first instance of harassment took place shortly after she started working for Conyers in 1997, during an event with the Congressional Black Caucus. She said she rejected an offer from the congressman to stay in his hotel room and have sex.
In 1998 and in 1999, Maher said Conyers touched her inappropriately, including unwanted touching on her legs and under her dress.
Conyer's defense: His lawyer, Arnold Reed, said Conyers is "confident that he will be exonerated because he maintains that he has not done anything wrong." He also described the accusations as being "At best ... uncorroborated. At worst, they're just not believable."
Maher said she "didn't report the harassment because it was clear nobody wanted to take it seriously ... John Conyers is a powerful man in Washington, and nobody wanted to cross him."
Go deeper: Court files show allegation of "daily" harassment by Conyers; Conyers admits paying settlement, denies allegations
Go deeper