Amid cybersecurity concerns, Trump changes Twitter routine in China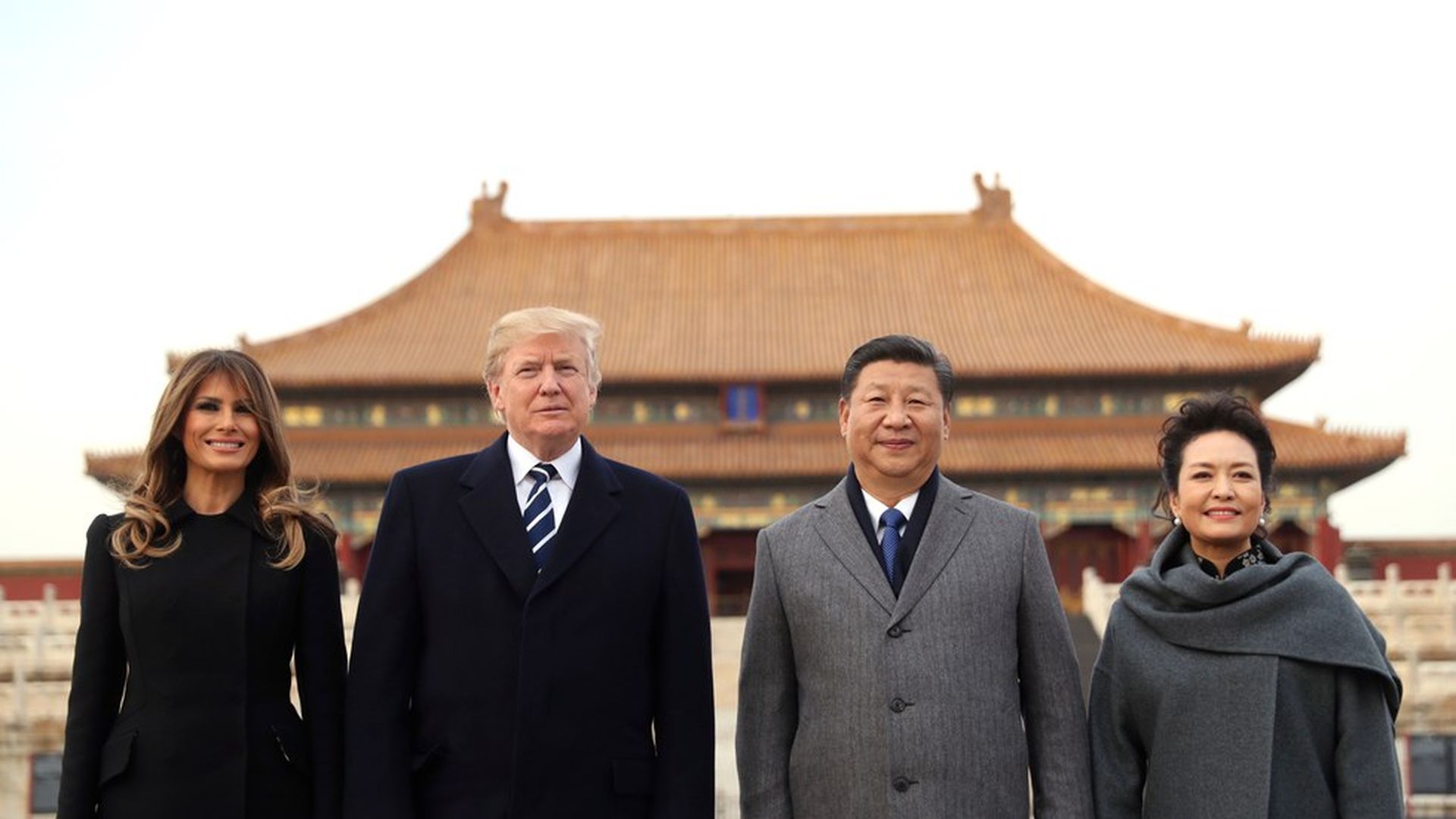 President Trump used a desktop computer to send tweets from China, after posting from his iPhone while in South Korea, Bloomberg reports. The White House reportedly consulted with counterintelligence officials ahead of Trump's Asia trip to discuss whether or not the president should tweet amid concerns of cyber hacking. White House staff traveling with Trump have been instructed to use burner phones as a precaution.
The bottom line: Trump will find a way to reach his Twitter following even from China, where tweeting raises cybersecurity concerns and the government has blocked Twitter for its citizens. Though, before Trump's visit, "the Chinese government had signaled that if Trump wanted to tweet, no one would stop him," per Bloomberg.
Go deeper