Americans spending thousands on luxury pick-up trucks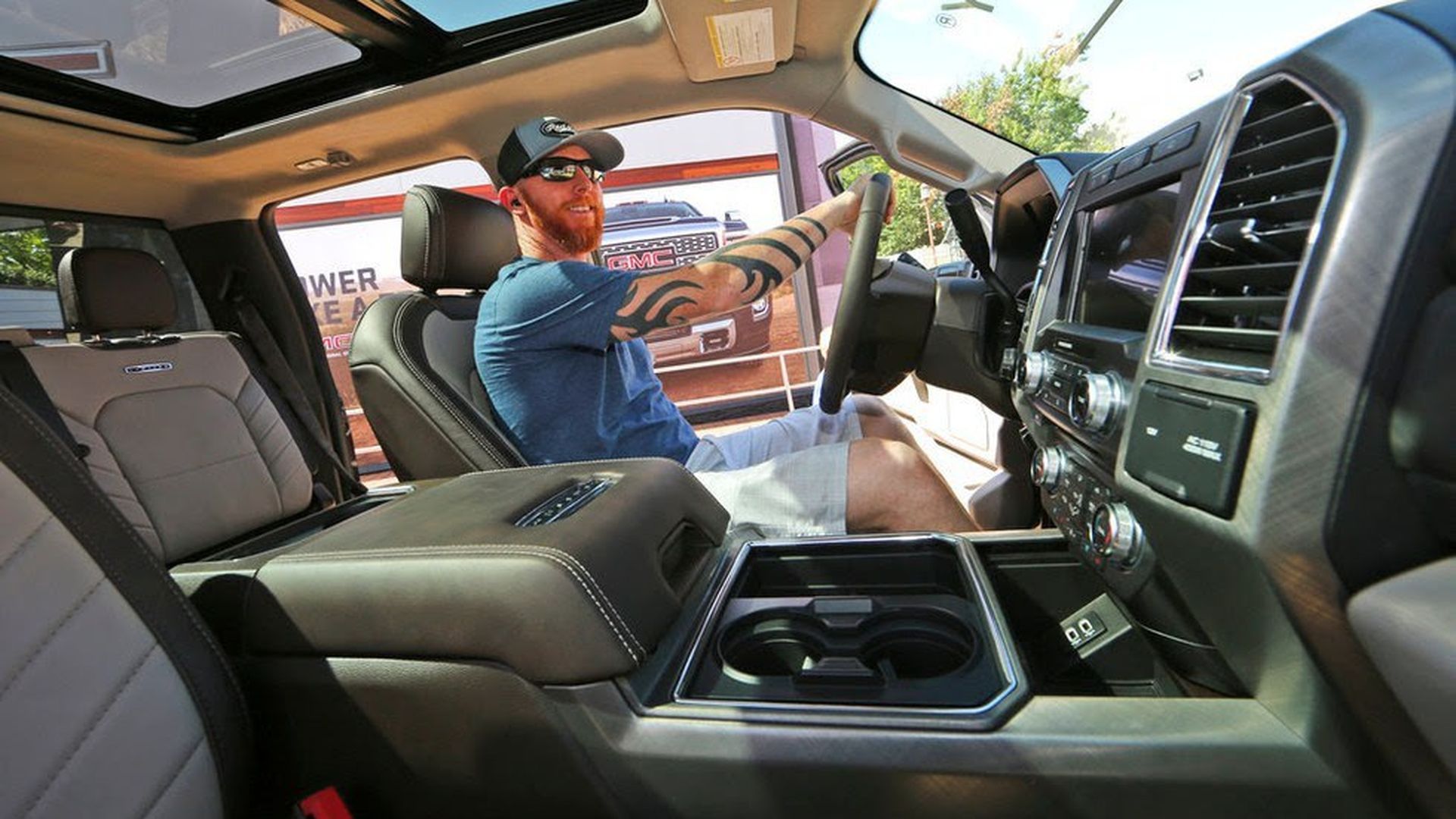 Americans are increasingly spending big bucks on trucks for luxury add-ons like heated and cool seats, backup cameras, panoramic glass roofs, doling out an average of $46,844 for a pickup, according to Kelley Blue Book, AP Auto Writer Dee-Ann Durbin reports ("US pickup truck buyers demanding more luxury"). Durbin writes, "That's more than the starting price of luxury SUVs like the Mercedes GLC or the Lexus RX." The juice:
"At the State Fair of Texas this month, Ford Motor Co. is displaying its most expensive pickup yet: The F-Series Super Duty Limited, a luxury heavy-duty truck with a starting price of $80,835."
"It has custom two-tone leather seats, a heated steering wheel wrapped in hand-stitched leather and high-tech features like a 360-degree camera system that guides drivers when they're hitching up a trailer."
"A fully-loaded F-450 — the biggest version of the Super Duty — will top out at $94,455. It's capable of towing an Air Force F-35 fighter plane, but it also has massaging seats."
"The average vehicle is selling for $34,671, up 38 percent from 2005. The average price of a full-size truck has jumped 54 percent in that same period, to $46,844."
Go deeper