American woman freed by Taliban after 5 years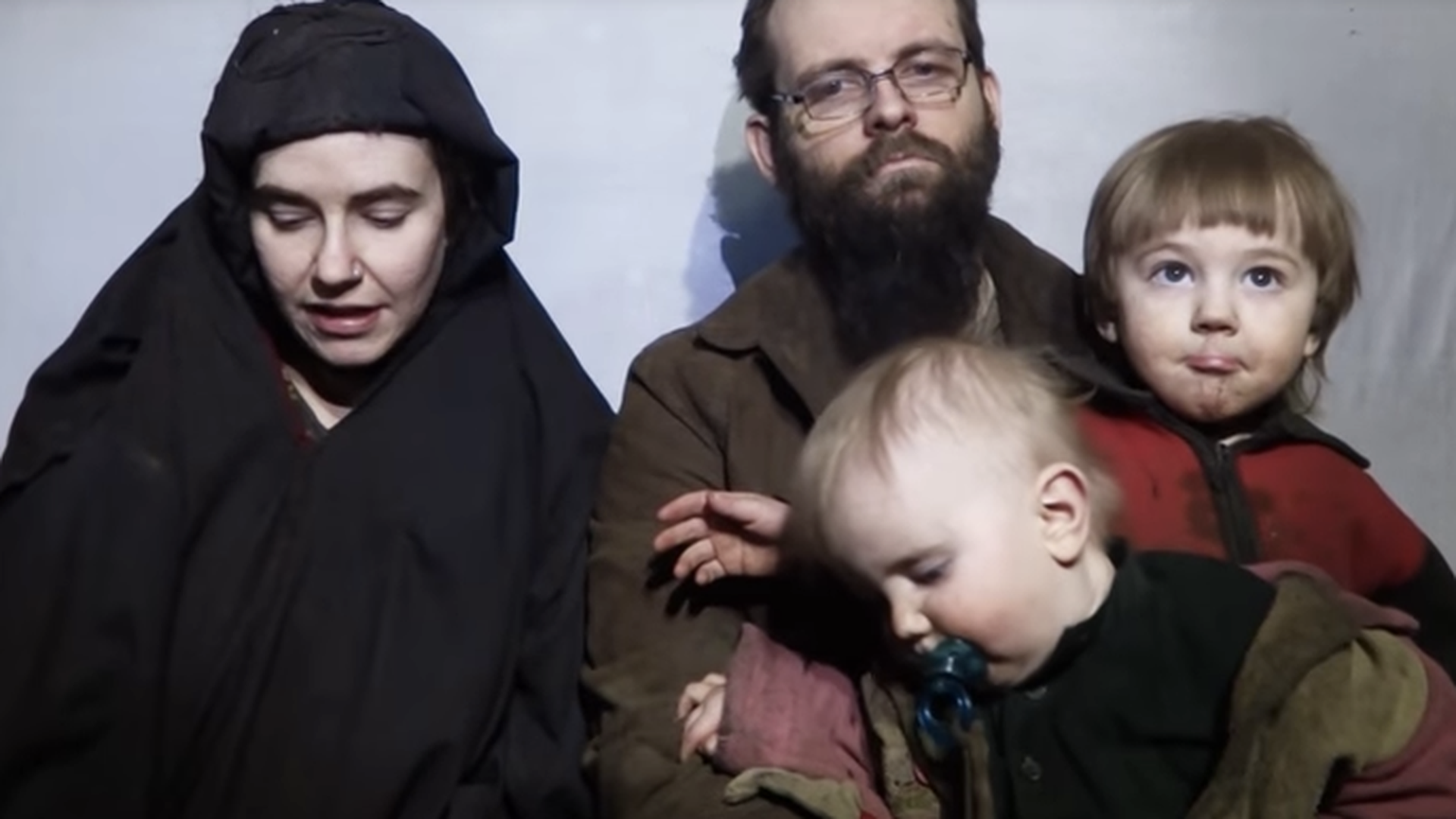 Pakistani soldiers freed an American woman and her family of five Thursday who had been held hostage by the Taliban-linked Haqqani network for five years, per the New York Times. The family was in Pakistan early Thursday, and the White House released a statement thanking the Pakistani government for its cooperation once they were safely back in American custody.
The hostages: Caitlan Coleman, originally from Pennsylvania, and her Canadian husband, Josh Boyle, were kidnapped while backpacking in the Wardak Province of Afghanistan, a militant stronghold near Kabul. Coleman was pregnant at the time of their abduction, and she had two more children while in captivity.
White House statement: "This is a positive moment for our country's relationship with Pakistan. The Pakistani government's cooperation is a sign that it is honoring America's wishes for it to do more to provide security in the region. We hope to see this type of cooperation and teamwork in helping secure the release of remaining hostages and in our future joint counterterrorism operations."
Background:
The family had been held by the Haqqani network, which also held Sgt. Bowe Bergdahl for five years. They were freed with the help of another country, per NYT, but it "was not clear what if any concessions were made" to the militant group.
In Dec. 2016, the Taliban faction released a video of the family, where Coleman explained that she had been "defiled" and worried they would "retaliate against our family." She then pleaded that the American government "help stop this depravity."
Other victims: The Haqqanis are believed to still be in possession of Kevin King, American university professor who was kidnapped in August 2016, per NYT. Earlier this year, the group released video of King, who pleaded for President Trump to free him. Another American, Paul Overby, disappeared in May 2014 and hasn't been seen since. He was trying to interview the head of the Haqqani network when he was kidnapped.
Go deeper