Amazon wants a second North American headquarters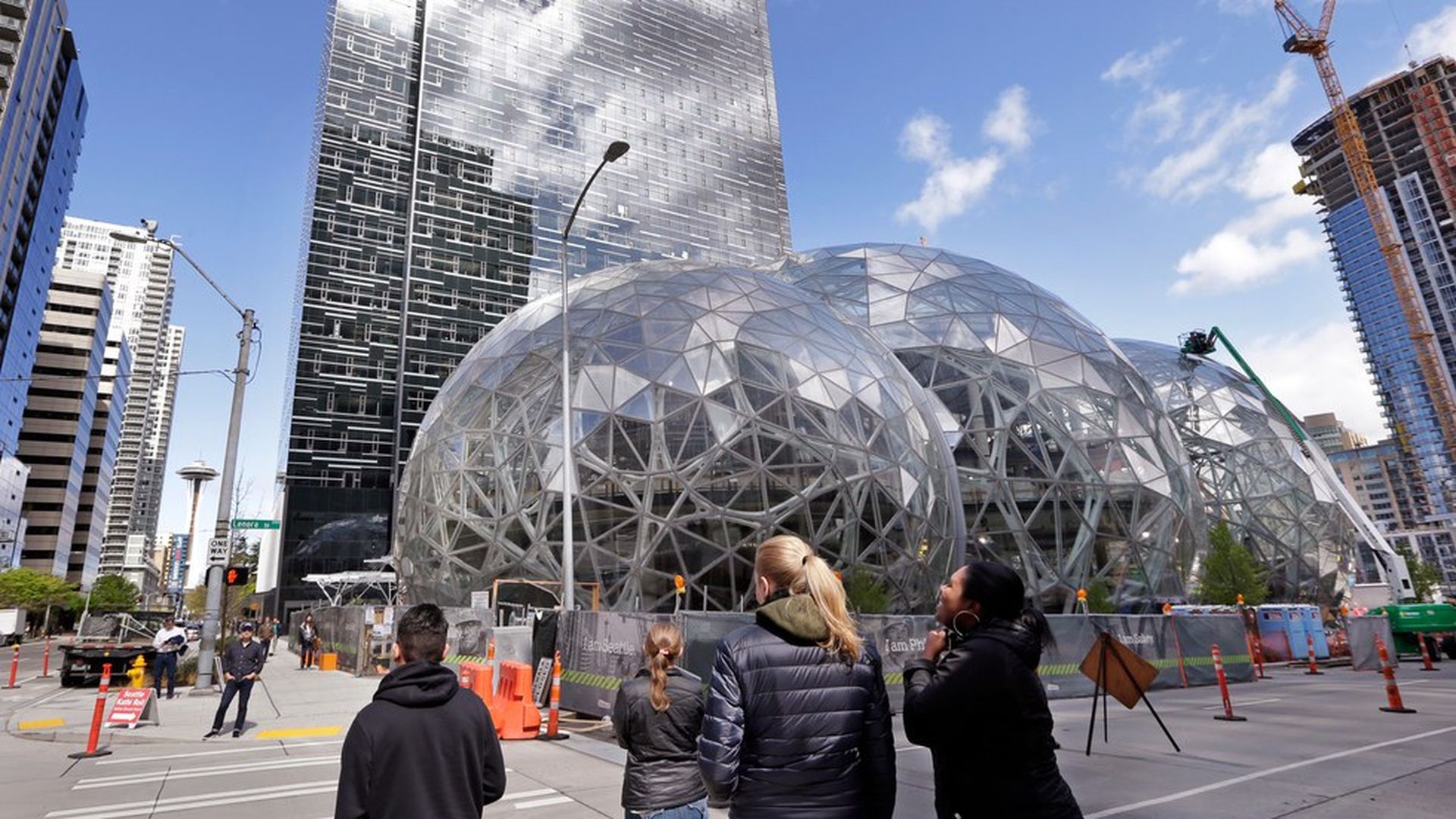 Amazon announced Thursday that it has opened a search for a second U.S. headquarters, where it will expand to 50,000 employees and invest $5 billion in construction and operations.
Why it matters: This announcement is a way for the company to show the benefits of its bigness: it has the means to spur major economic development in a state that needs it. Expect Amazon to look for potential headquarter cities in the Midwest and Rust Belt that have fallen on hard times.
Why now: Amazon is growing fast, which is starting to worry some policy makers about the disproportionate control the company increasingly has on a number of markets and what that means for mainstay retail operations in American communities (i.e. grocery stores). Meanwhile, many cities in the U.S. are struggling with the fall of mid-western manufacturing jobs and the concentration of high-paying tech jobs on the west coast.
Amazon's promise: Economic growth. The company estimates that its investments in Seattle between 2010 and 2016 brought $38 billion to the city's economy, and that every dollar spent by Amazon generated an additional $1.4 for the city's economy.
The race is on: Local and state governments are going to rush to file proposals to bring Amazon to their cities. That will surely include boasting about their communities' amenities, school systems, employee talent and, of course, lavish tax breaks.
What it's looking for:
Metro area with more than one million people
A stable business-friendly environment
Urban and suburban locations with potential to attract and retain strong technical talent
Communities that "think big and creatively" about real estate options
Go deeper