Amazon tests demand for drive-through grocery stores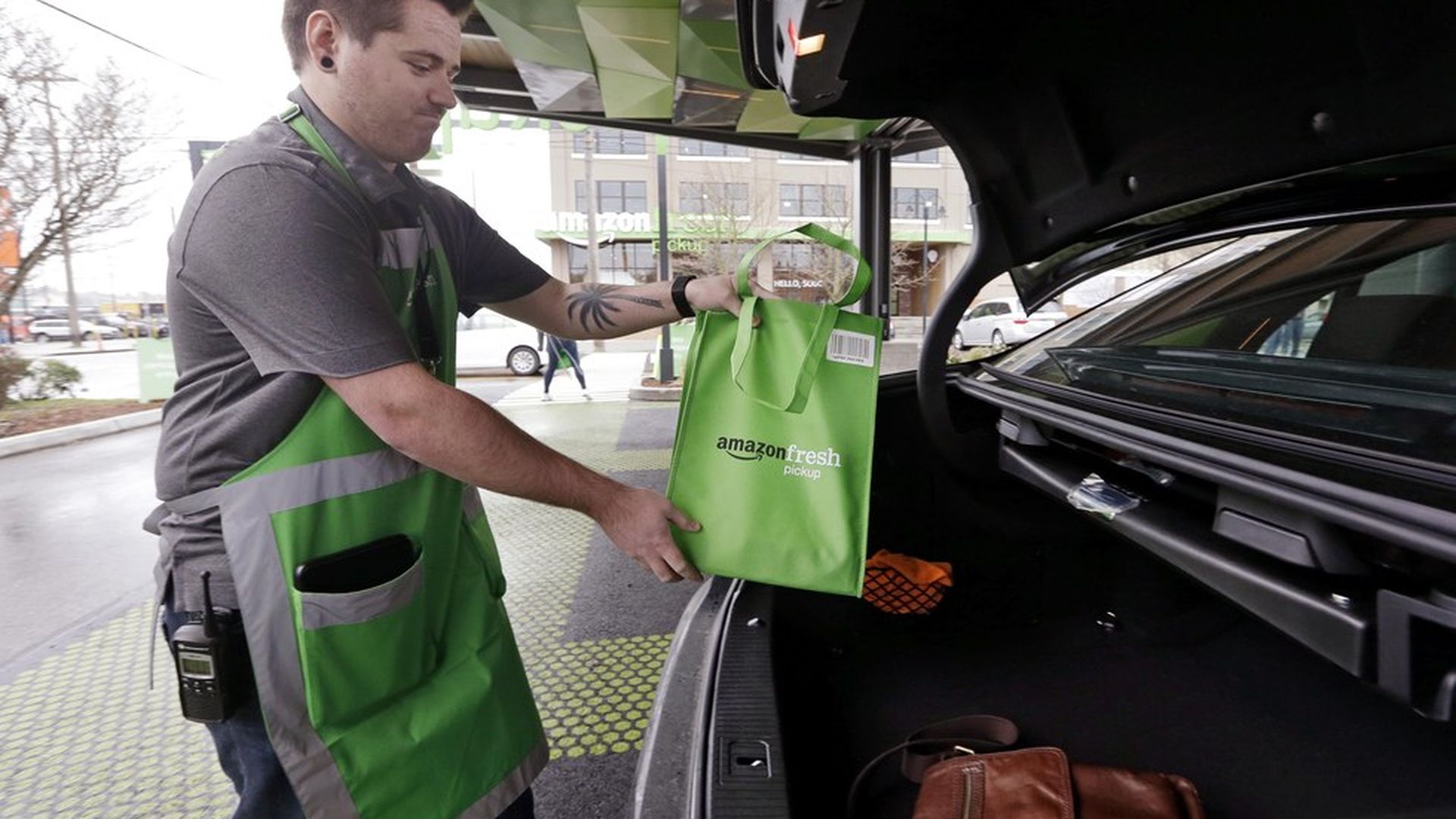 Amazon is testing the market for its AmazonFresh Pickup service by opening two Seattle locations this week. The service is free for Amazon Prime members, who can place their order online and then drive to the store to wait for an employee to wheel it out to their car.
Why it matters: Amazon is trying to displace Wal-Mart as the largest U.S. grocer. The online shopping giant has been experimenting with selling groceries for years, with Amazon Fresh getting seeing fast growth in several markets. And its Amazon Go no-checkout convenience store idea has gotten a lot of attention.
Big business opportunity: On average, Americans make 1.6 trips to the grocery store each week, according to The Food Marketing Institute. Grocery delivery isn't new, but consumer pickup has been slow. Amazon, however, has the benefit of its loyal Prime customers.
Go deeper