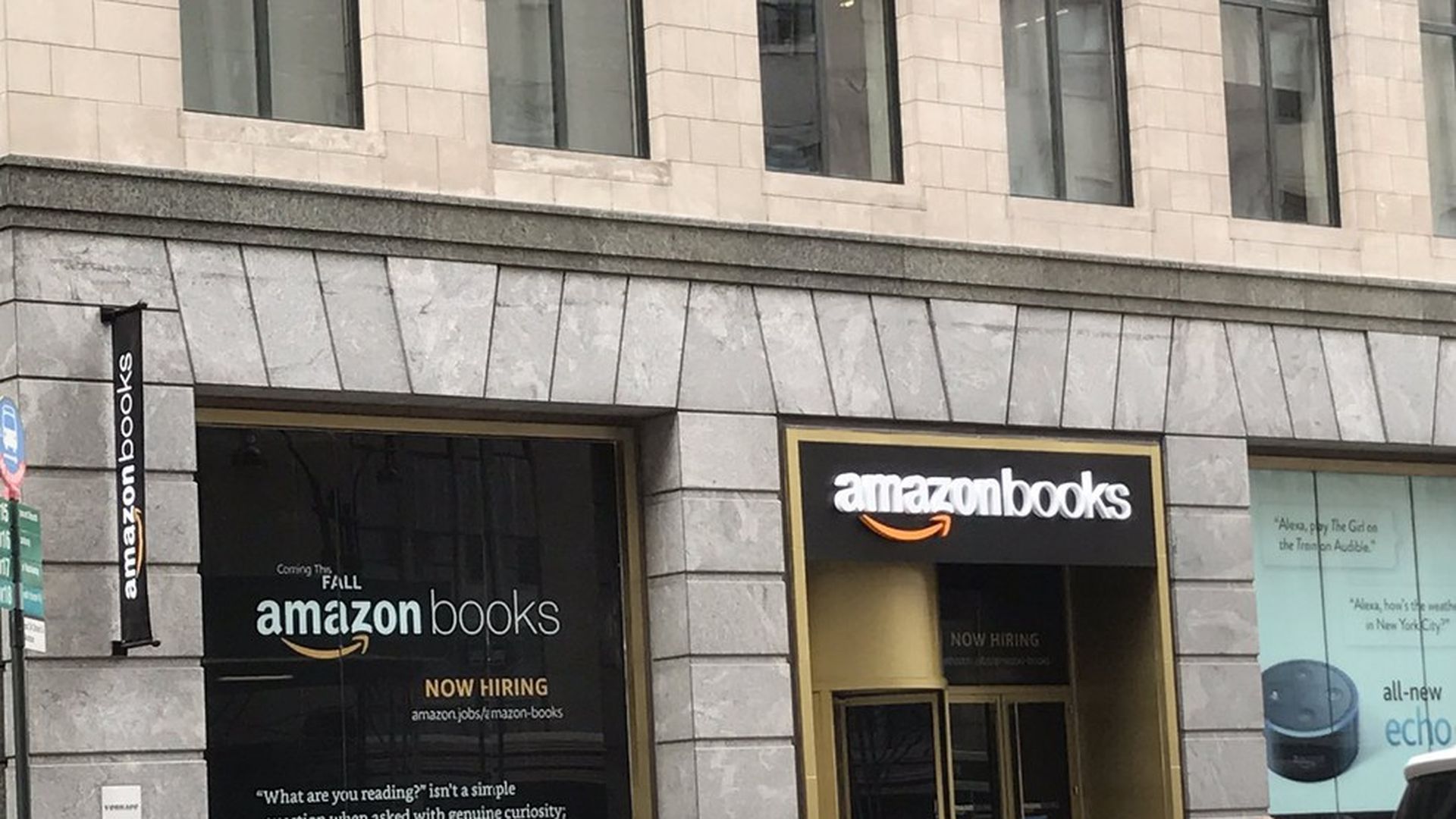 Before it devastated department stores and ran roughshod through apparel and electronics shops, Amazon vanquished brick-and-mortar booksellers.
With the demise of Borders, B. Dalton and Waldenbooks, plus the closure of a bunch of Barnes & Nobles, swaths of densely populated U.S. cities are now without a single remaining bookstore.
In recent months, we've seen that Amazon has reconsidered its dissing of brick-and-mortar, and made the jarring decision to open its own, well-designed book shops, including the one above, on 34th Street near Madison, on New York's east side, spotted on Aug. 11 by New York Post columnist Karol Markowicz.
What is that "now hiring" sign all about? Two part-time positions. In all, Amazon Books has 47 open jobs at its current and coming shops, according to its website. Not quite a resurrection of traditional retail books, but a clue to where retail is headed.
Go deeper