Amazon goes beyond internet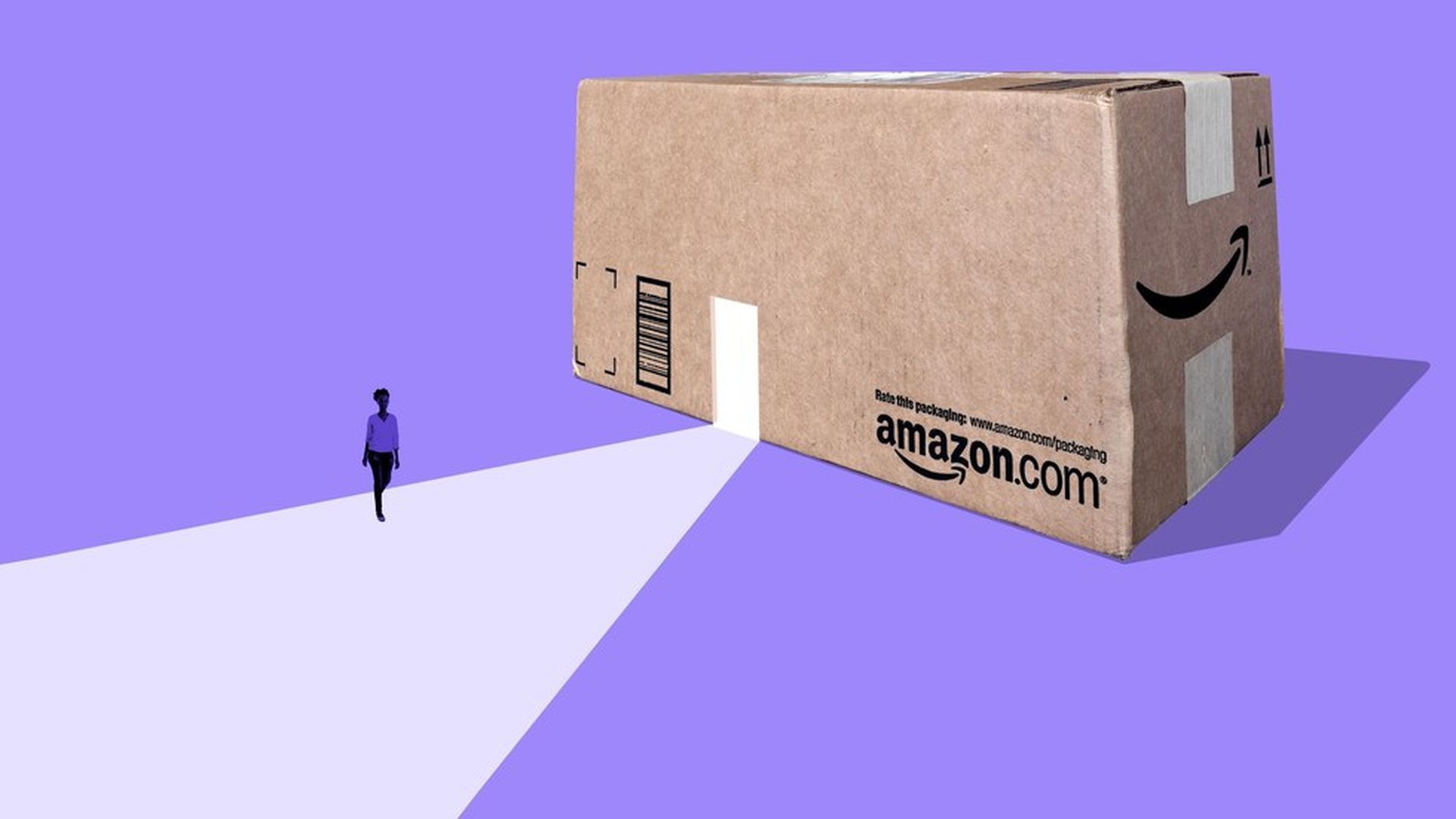 Amazon opened two drive-up grocery stores in Seattle and a bookstore in New York City last week, adding to a growing brick-and-mortar venture. The online retailer now has nine stores total — seven bookstores (with plans to open six more) and two grocery stores.
Why it matters: Amazon had $136b in sales last year — 43% of all online shopping. But there's a lot more money to be made in the offline retail industry. In 2016, e-commerce only made up $1.9 trillion of the $22 trillion in total retail sales, according to eMarketer, so the upside of expanding into the offline market is massive. And Amazon's experimentation in offline stores (using cameras to track customers to automatically charge for purchases and using mountains of data to track customer preferences and sales) could further disrupt retail employment — which has already been falling for four straight months.
How it works: AmazonFresh, the company's e-grocery department, is available to AmazonPrime members (who pay a $99 annual fee for two-day shipping). For a grocery subscription, they pay an added $14.99-a-month fee, for which they can order and pick up their groceries at a drive-up neighborhood store within 15 minutes. Customer data (name and license plate number) are stored so that subsequent pickups are available more quickly, Amazon says.
Amazon's physical bookstores, the newest of them in the heart of Manhattan, feature sections like "Highly rated children's books, 4.8 stars & Above" and "Most-Wished for Books on Amazon.com." The strategy is data-centric, offering products that the company already knows sell well online — and now, the company hopes, in person.
"Data is becoming the new crude oil — a valuable resource," Mark Hamrick, senior economic analyst for BankRate.com, tells Axios. Amazon is incorporating data it gathers online into the offline world, with the objective of broadening its already-commanding place in global retail. No matter if you're buying food or books, whether you are doing it online or in a traditional store, founder Jeff Bezos is going to try to get you immersed in the Amazon Way.
Bottom line: Unlike other stores, Amazon might not employ a lot of people in its physical shops. (The company has tested a cashier-less store called AmazonGo.) Asked about store employees, Nell Rona, an Amazon spokesperson, said the number "varies depending on the day and the time."
Go deeper