Amazon Echo is the preferred digital assistant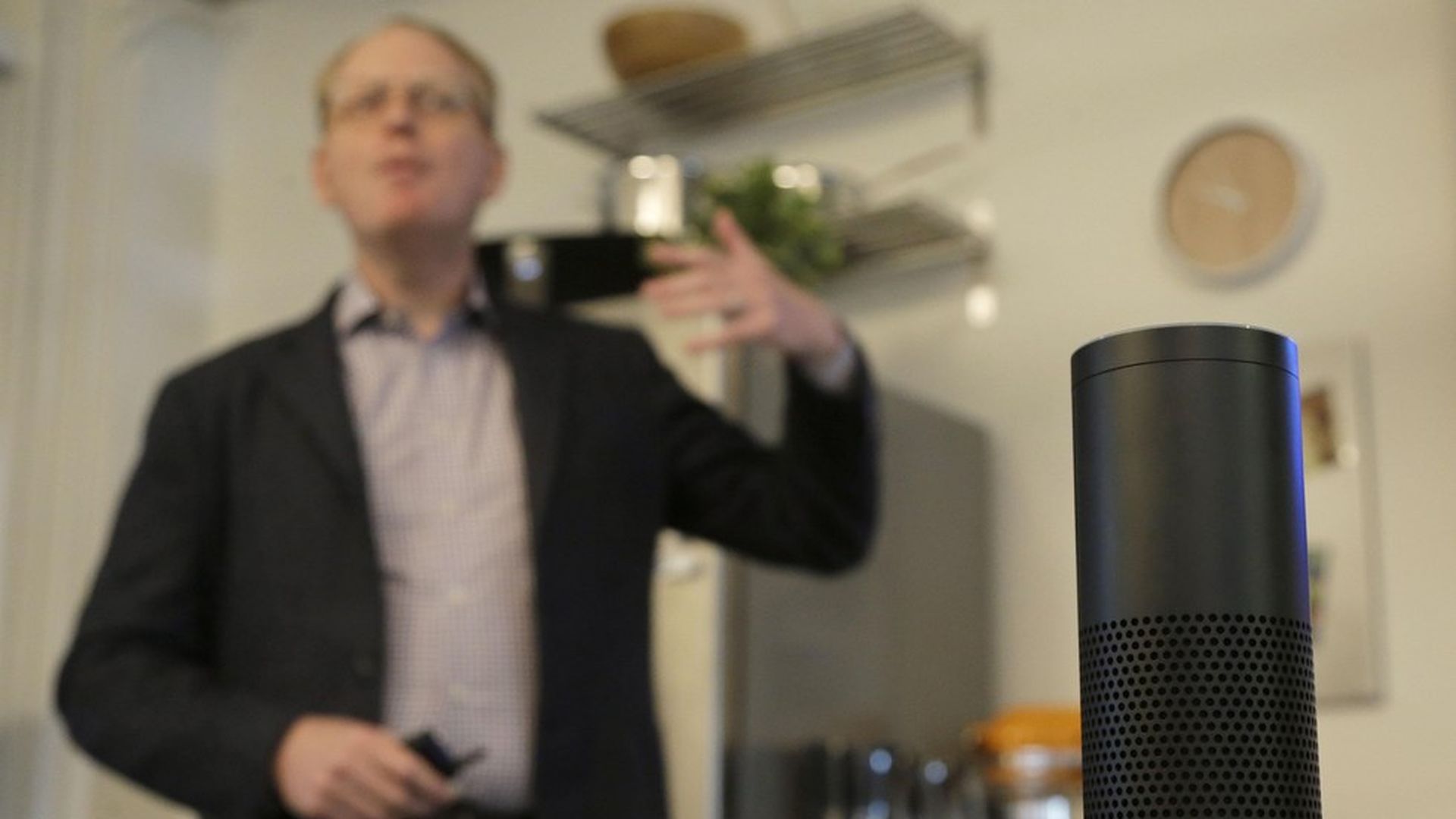 The use of voice-activated digital assistant devices will spike nearly 130% this year, with Amazon's Echo in the lead with 70.6% of the market, according to eMarketer. Google Home trails behind with 23.8% of users, while others (Lenovo, LG, Harmon Karon and Mattel) share the remaining 5.6% of users.
What's next: Today, Amazon announced EchoShow, a device that integrates a screen to show video from YouTube, security cameras, video calls, photos, etc. The use of the actual software inside the digital assistant devices (Amazon Alexa, Apple Siri, Google Now and Microsoft Cortana) is expected to jump 23% this year.
The race heats up: While still far from mass adoption, tech companies are racing to grow the user base of digital assistants as a way to own consumers' interaction with devices and functions at home, work and in the car.
Go deeper