Almost 20% of digital ad spending could be wasted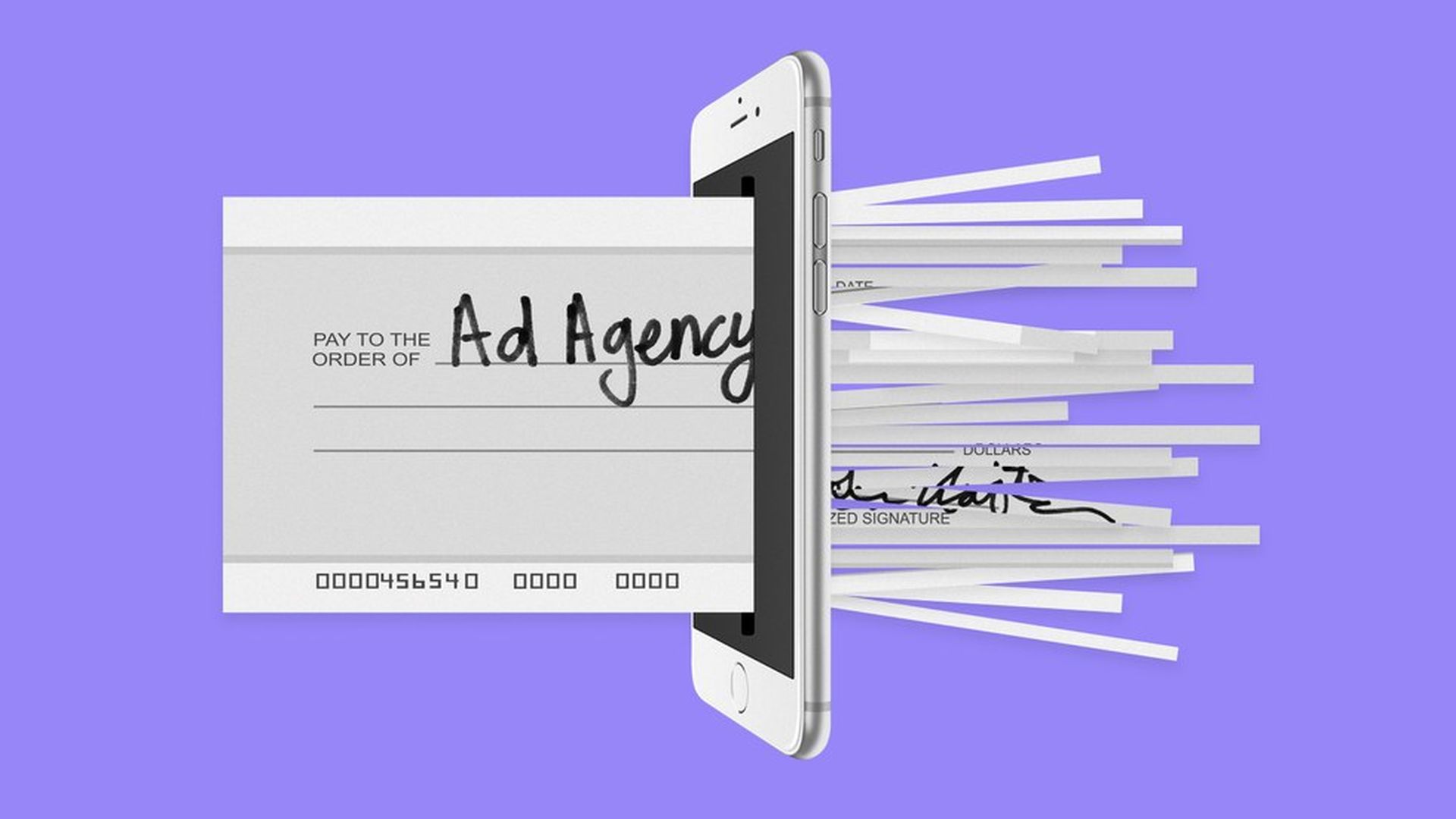 A new study estimates that $12.48 billion of ad spending in 2016 was fraud, or was the result in invalid traffic, which is double the earlier $7.2 billion industry estimate. This means that almost 20% of the $66 billion spent last year on digital ads globally may have been wasted on ads that were mostly either
Botnet fraud: never actually viewed by humans
Adware fraud: not properly loaded for a person to accurately view them
Why this matters: The amount of money lost to digital ad fraud is greater than the total digital advertising revenue for all of the 80 premium publishers of Digital Content Next, a trade group which includes the AP, NBC, NPR, PBS, Turner and many more, according to Jason Kint, the group's president.
Digital was supposed to solve this problem: Dan Jaffe, EVP of the Association of National Advertisers, tells Axios: "We thought in the digital age we'd know exactly where our spending went, but because digital and mobile are growing faster than any other industry, the regulatory and foundational steps that you see in more mature media — like good metrics reporting — didn't necessarily happen immediately. Now we're making major efforts to catch up."
Increased automation magnifies the issue: The report finds that 29% of programmatic ads (ads sold through an automated process) resulted in invalid traffic, as opposed to 12% of ads sold directly by humans. As the industry becomes more automated, comScore foresees the problem becoming worse "due to the lack of transparency in the ecosystem." eMarketer predicts that by 2018, over 80% of digital display ads will be sold programmatically, up 37% from 2014.
What's next? The report suggests that the amount of fraudulent ad spend will rise to $16.4 billion of the estimated $82 billion digital ad dollars spent globally this year. Experts suggest that the solution relies on regulation of the economic incentives that spur fraud, especially when it comes to bots. "The solution to ad fraud, like may other issues, is economic rather than technical," Kint says. "Advertisers, and importantly their agencies, need to know where their advertising and their investments are actually going."
The study was published by The&Partnership, a holding group under the umbrella of WPP, one of the world's largest ad agencies, m/six, an agency within the Group M ad agency conglomerate and a third-party ad audit vendor called Adloox.
Go deeper