All the people comparing Trump to Nixon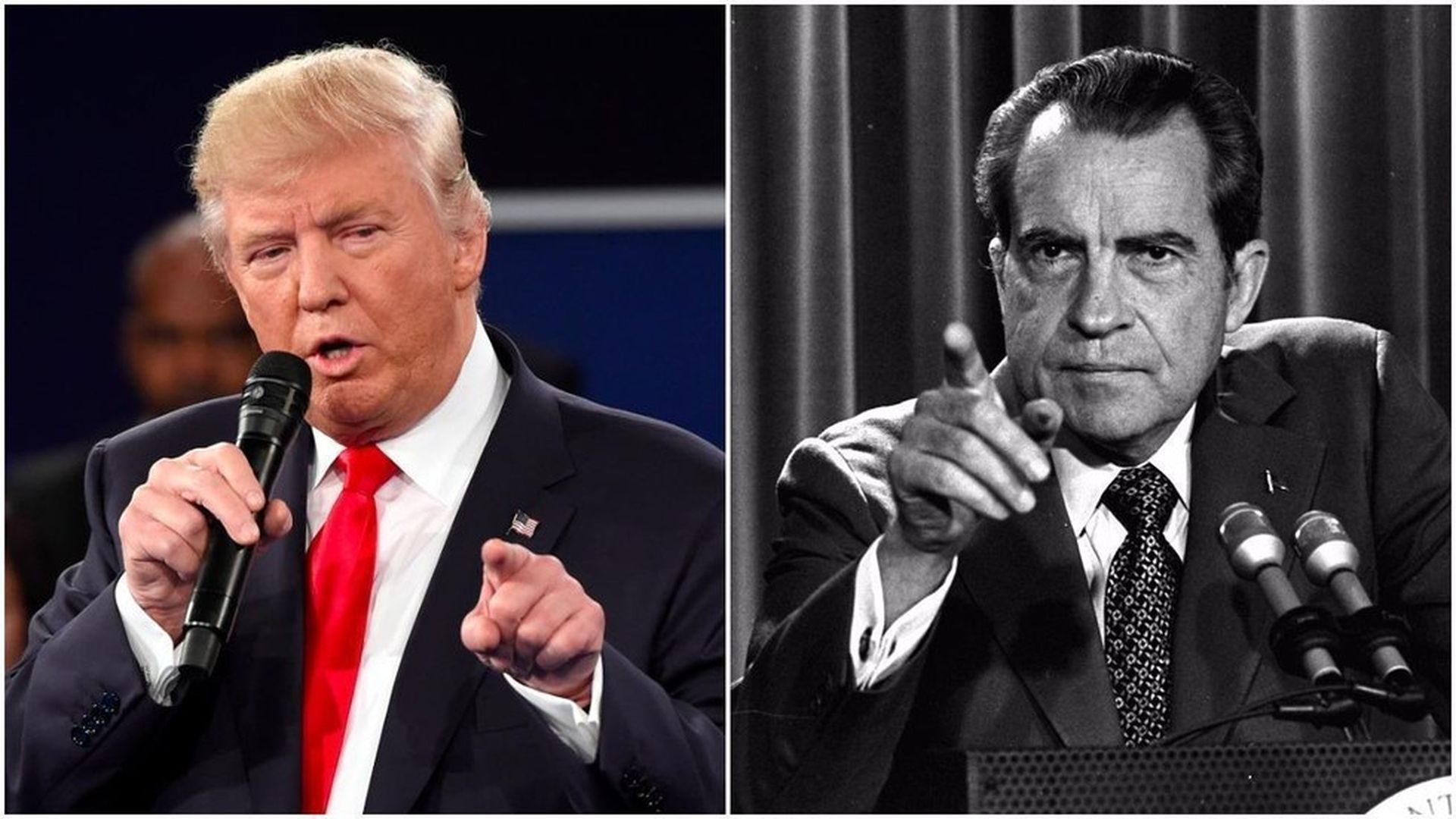 In a surprise move, President Trump fired FBI Director James Comey Tuesday night. Almost immediately after several people began comparing the move to former President Richard Nixon's controversial firing of Special Prosecutor Archibald Cox and Attorney General Elliot Richardson and Deputy AG William D. Ruckelshaus in 1973:
Rep. Adam Schiff (D-CA), ranking member on House Oversight committee: The firing "harkens back to a similarly tainted decision by President Nixon."
Sen. Joe Manchin (D-WV): "I'm old enough to remember... and it didn't come out so well for President Nixon."
Sen. Patrick Leahy (D-VT): "This is nothing less than Nixonian."
Sen. Bob Casey (D-PA): "This is Nixonian. Deputy AG Rod Rosenstein must immediately appoint a special prosecutor to continue the Trump/Russia investigation."
Sen. Richard Blumenthal (D-CT): It certainly is "Nixonian" in tone to fire someone of this stature in the midst of an investigation.
Sen. Ed Markey (D-MA): Comey firing "disturbingly reminiscent of the Saturday Night Massacre during the Watergate scandal &the natl turmoil that it caused."
Rep. Anthony Brown (D-MD): "Termination of FBI Director Comey is highly troubling at best, or Nixonian at worst given he was leading Russia-Trump investigation. I renew my call for a special counsel & independent commission to fully and impartially investigate Russian interference in our elections..."
Rep. Steve Cohen (D-TN) in a statement: "This is sadly reminiscent of the Saturday Night Massacre when President Nixon fired Justice Department officials that threatened his presidency...Our democracy is in danger."
Go deeper