Alexander, Murray announce hearings on individual market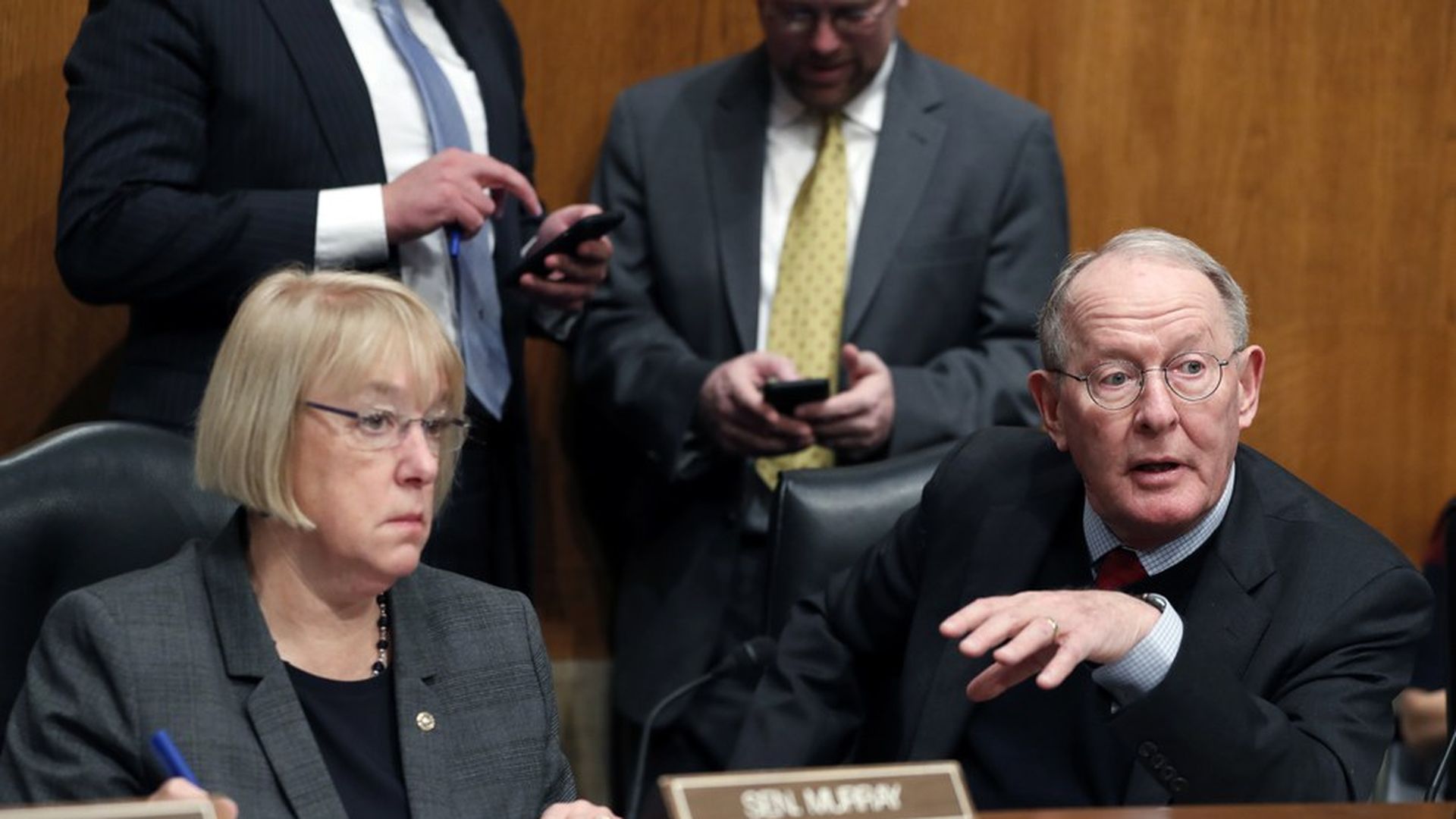 HELP Committee Chairman Lamar Alexander and Ranking Member Patty Murray today announced the first two of four September hearings on the individual market. The first hearing on Sept. 6 will focus on testimony from state insurance commissioners, and the second hearing on Sept. 7 will focus on governors' testimony.
Why it matters: This is a step in their effort to craft a short-term stabilization package after the GOP's partisan health care effort failed.
What's likely to be in the package:
Funding for the Affordable Care Act's insurer subsidies, which are currently being paid by the Trump administration but which the president has threatened to cut off.
A more flexible state innovation waiver, although the details on this are unclear, as is the number of years insurer subsidies would be funded.
Go deeper