Alabama Senate frontrunner refers to "reds and yellows"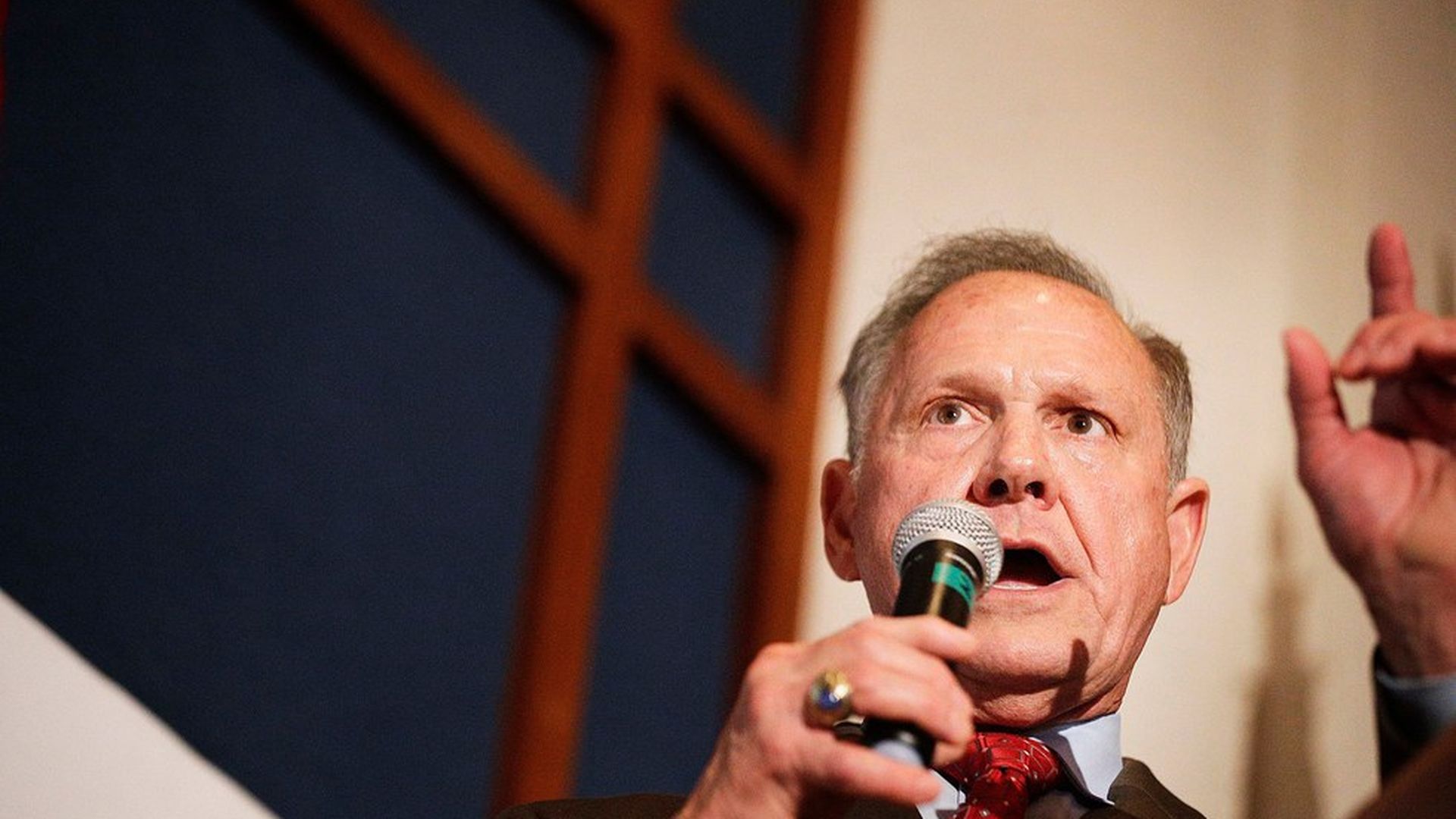 Roy Moore, the current frontrunner in Alabama's GOP Senate runoff, used racially insensitive language to refer to Native Americans and Asians during a campaign speech yesterday, per The Hill.
The quote: "Now we have blacks and whites fighting, reds and yellows fighting, Democrats and Republicans fighting, men and women fighting. What's going to unite us? What's going to bring us back together? A President? A Congress? No. It's going to be God."
Not the first controversy: Last week, CNN's KFILE dug up a radio show interview where Moore refused to condemn the idea that gay people deserve the death penalty. Moore gained public notoriety as Alabama's Chief Justice by ignoring a federal court order to issue same-sex marriage licenses in the state.
The state of play: Moore is leading the race despite President Trump and congressional Republican leadership endorsing Luther Strange, his opponent.
Go deeper