AI: the next battleground for the U.S. and China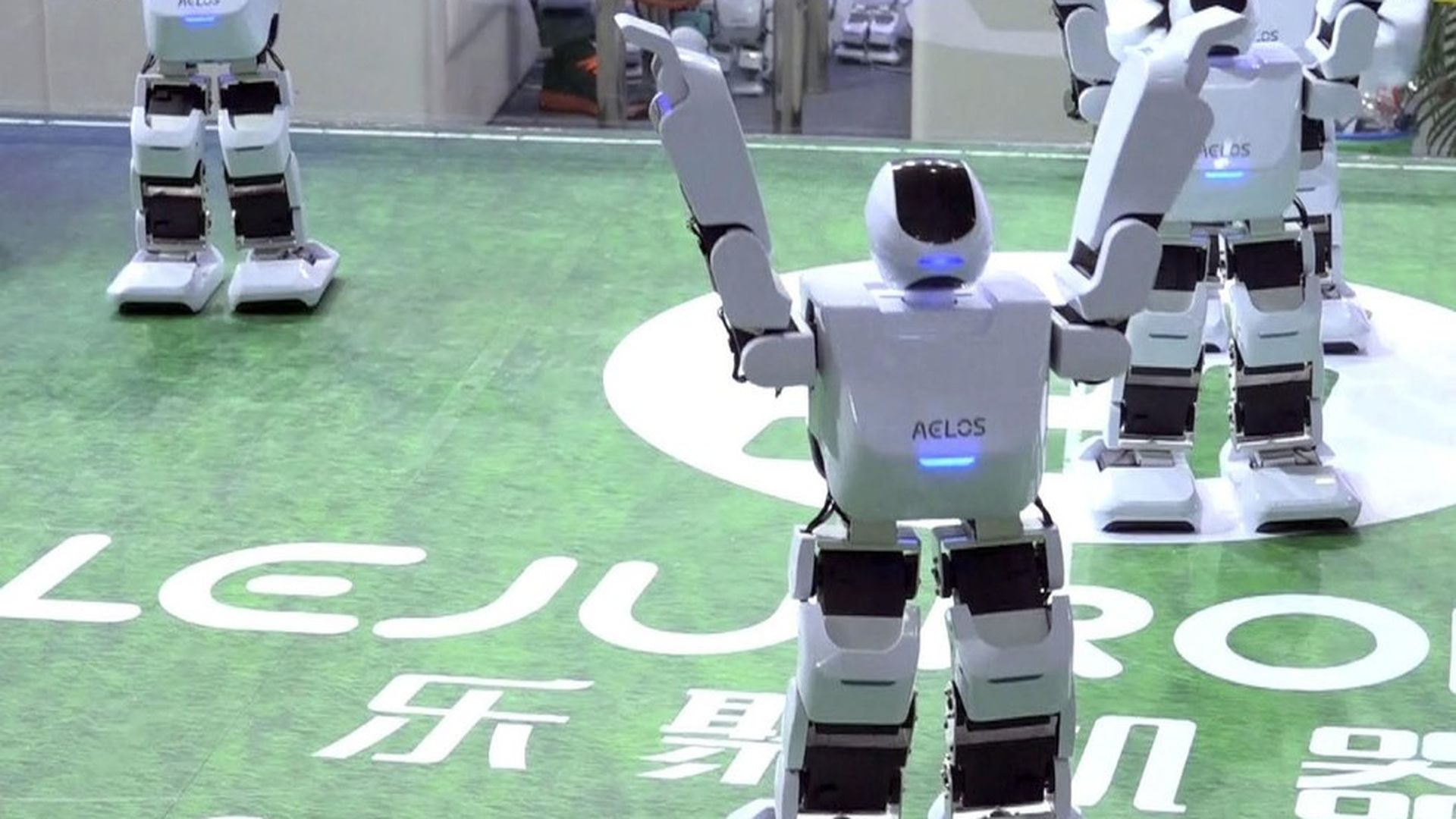 China's increasing investments in artificial intelligence are attracting top scientific talent to the country and bolstering concerns in the United States about brain drain and corporate espionage as the nations face off in a battle — largely taking place in boardrooms and banks — to dominate cutting-edge technology.
What is happening: The United States wants to strengthen its ability to scrutinize Chinese investment in American tech companies, especially when it comes to artificial intelligence, per Reuters.
Why it matters: China appears to be outspending the U.S. to be at the forefront of artificial intelligence just as the Trump administration is slashing government research funding. U.S. officials worry that some of America's most cutting-edge companies could become beholden to the whims of a foreign adversary, and that the outcome will be China overwhelming the U.S. with soft power.
China is attempting to circumvent U.S. oversight laws with selective early-stage investments in American technologies that might bolster its military capacity. Such investments could lock up advances that the U.S. Defense Department might otherwise obtain. One prime area: image processing for drone aircraft that might learn to recognize significant developments on the ground.
What triggered China's interest: A Google AI program called AlphaGo beat the world's best player at one of the world's most complicated board games last month — significantly upping its already solid results from 2016 — solidifying China's resolve to become a leader in the field.
And an example of its response: Earlier this year, the Chinese government signed a joint venture with Chinese tech giant Baidu to open a public-private lab focused on artificial intelligence, per the New York Times. It's an example of how the authoritarian government allows a blurring of public and private enterprise.
But China is already being held back as its strongest advantage is also its greatest weakness. While China wants to be a leader and is willing to throw eye-popping sums of cash at winning the artificial intelligence battle, it also wants to assert top-down control on its investments. That's off-putting to a lot of researchers who are used to working in collaborative environments built on information-sharing.
The Pentagon wants to fight back: A suggestion from U.S. military officials is to increase the powers of the Committee on Foreign Investment in the United States, a board that includes representatives from major executive departments, to assess the backgrounds of high-tech investors from countries deemed to be potential security threats.
Go deeper