After White House flip-flops, health care strategy still in flux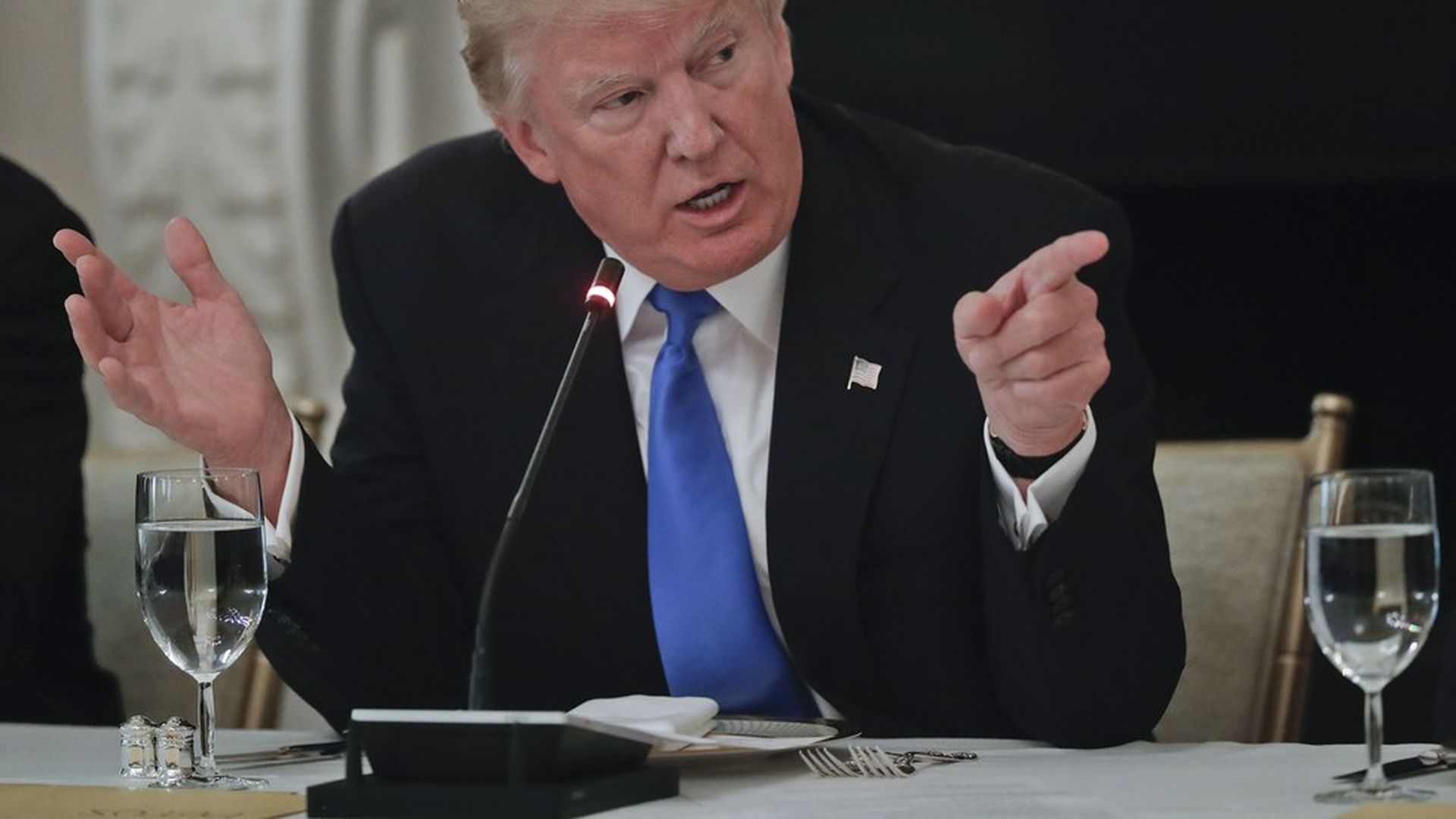 President Trump isn't the only White House official sending mixed messages about how the Senate should handle the Affordable Care Act.
Shortly after Trump told Senate Republicans at a lunch meeting today that his preference is to repeal and replace the law at the same time, Paul Teller, a White House legislative affairs aide, sent out an e-mail asking recipients to support a 2015 bill that would only repeal the law, without replacing it.
"As soon as this coming Monday the 24th, Congress could move to proceed to the House-passed healthcare bill and replace it with the text of the 2015/2016 Obamacare repeal reconciliation bill, which Congress passed but President Obama vetoed," Teller wrote.
"We'd be grateful if you could publicly support the motion to proceed (MTP) to the healthcare bill in the Senate — as well as the 2015 bill itself. As Vice President Pence said this week, 'Inaction is not an option," he wrote. Teller also attached a summary of the 2015 bill, which would repeal most of the ACA and does not include a replacement plan.
The e-mail was sent to conservatives on and off the Hill.
Of course, regardless of what the final product is, 50 GOP senators would have to vote to begin debate on the bill (even though three have said they won't), which was the first half of Teller's ask. Technically, straight repeal and repeal-and-replace could both get a vote once the debate begins — but only one can be the final product.
This afternoon, White House policy chief Marc Short gave an on-camera briefing reiterating the president's support for repealing and replacing the ACA.
Moderate Senate Republicans are also sowing confusion. During a caucus lunch yesterday, they helped persuade the White House that repeal-and-replace is still viable, according to three senior aides:
When McConnell announced to senators that the plan was to vote as early as the next morning to begin debate on the bill, most were ready to go ahead and vote. Vice President Mike Pence, who attended the meeting, also came in supporting the repeal-only strategy.
But some senators — who voted for straight repeal in 2015 but were expected to oppose it this time — asked for more time, saying they were close to a deal on the Senate's repeal-and-replace bill. These included Sens. Rob Portman and John Hoeven.
Three key holdouts — Sens. Susan Collins, Lisa Murkowski and Shelley Moore Capito — didn't join that protest.
By the end of the lunch, Pence seemed convinced the Senate bill was still in play.
A day later, Trump (and Short) urged the caucus to keep looking for a repeal-and-replace deal.
Go deeper