AFL-CIO President: White House split between "racists" and "Wall Streeters"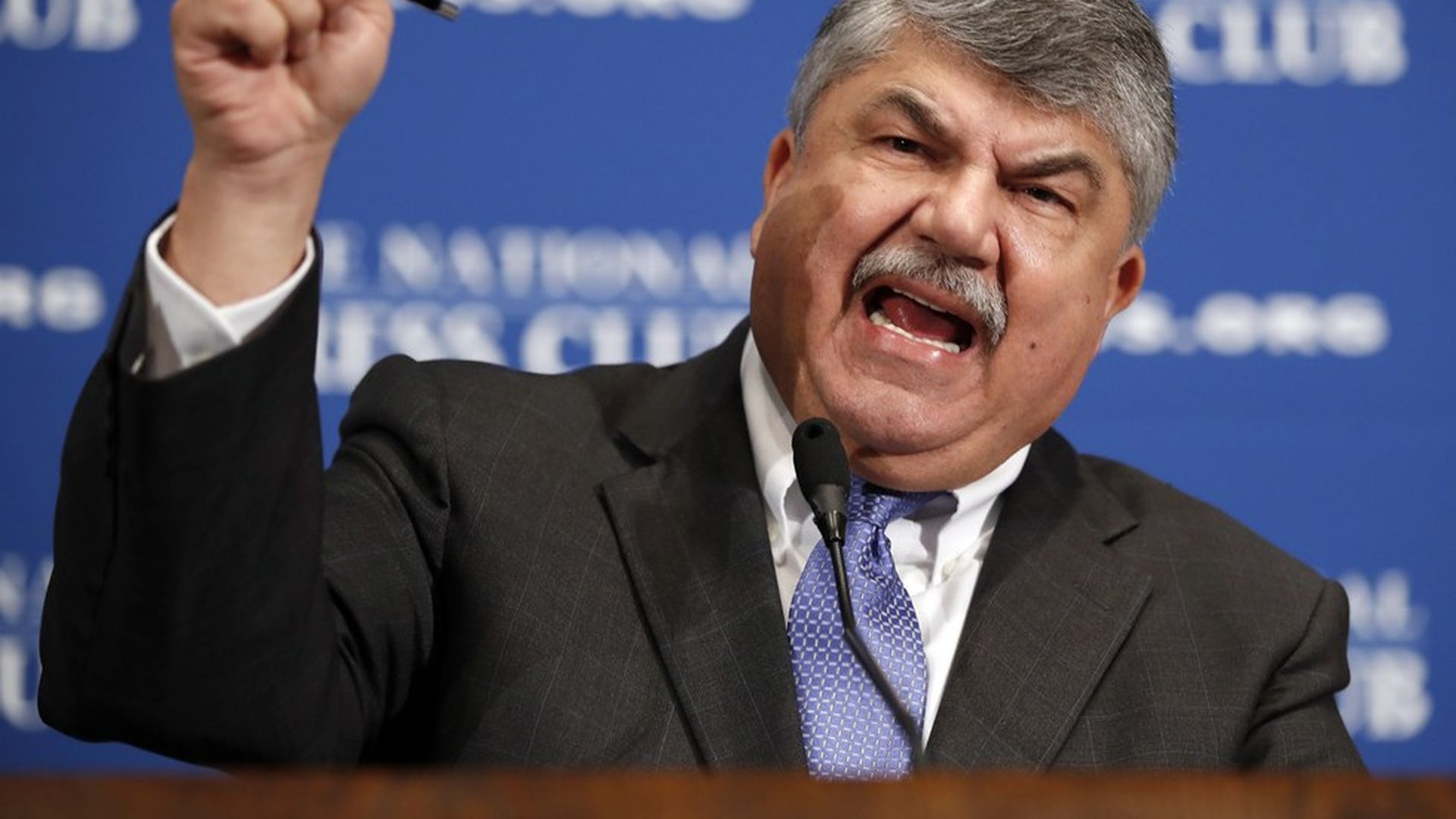 AFL-CIO President Richard Trumka expressed disappointment with President Trump's economic message at a Christian Science Monitor breakfast this morning, branding his White House as divided between "racist[s]" and "Wall Streeters" and telling reporters that "a lot of the optimism has faded" surrounding Trump, per NBC News.
The juiciest quote: "You had two factions in the White House. You had one faction that actually had some of the policies that we would have supported on trade and on infrastructure — but they turned out to be racist. And on the other hand, you had people who weren't racist, but they were Wall Streeters. And the Wall Streeters began to dominate the administration and have moved [Trump's] agenda back to everything he fought against in the election."
Why it matters: It's startling language from the country's most powerful labor leader, who resigned from Trump's manufacturing council after Charlottesville, and a sign that the "Trump coalition" that included blue collar workers in states like Ohio, Pennsylvania and Wisconsin, could be breaking down.
Go deeper