Adobe's plan to reinvent itself for the era of AI and VR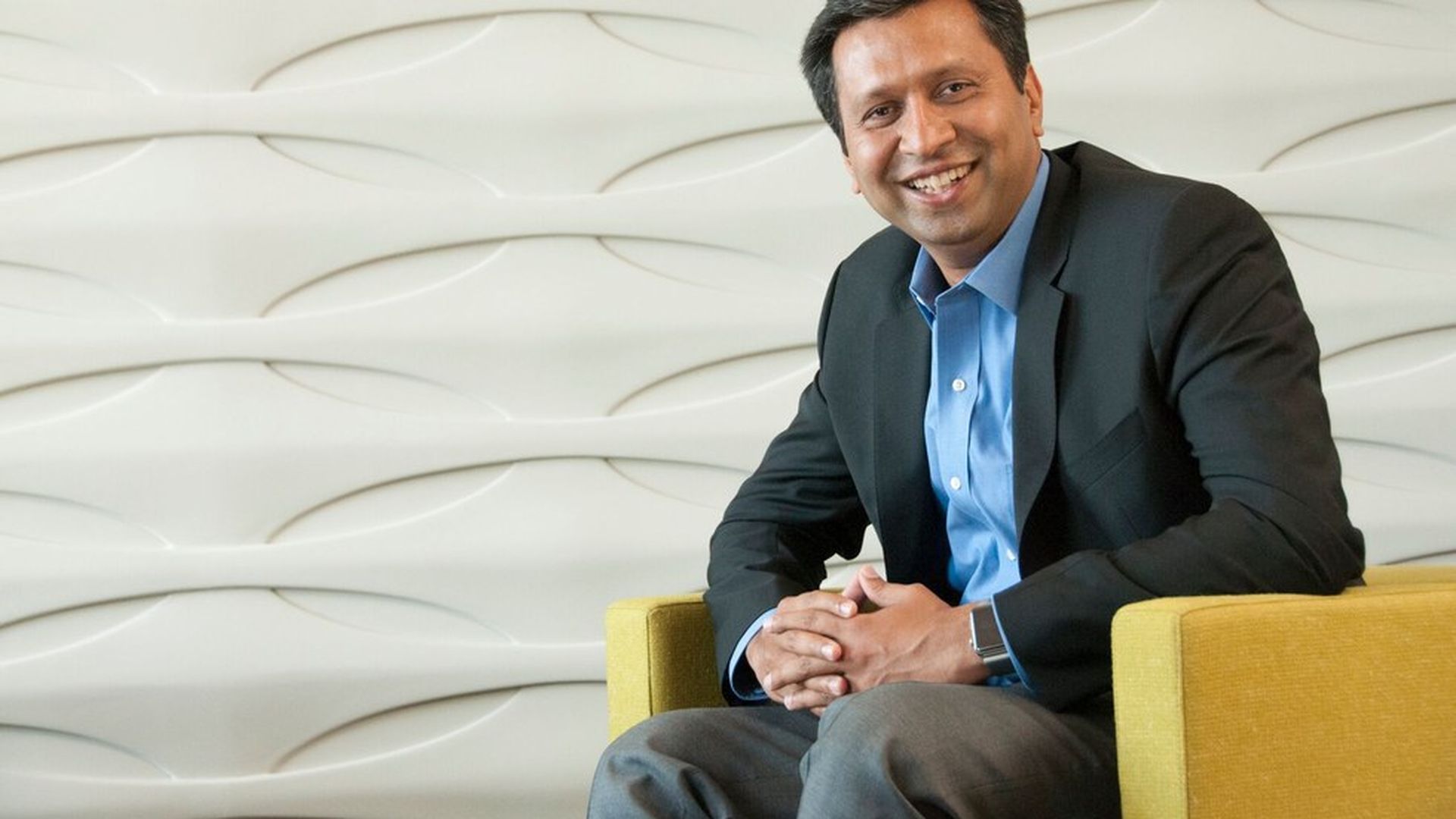 For the last couple of years, Adobe has been focused on shifting its business model so that customers pay monthly for products like Photoshop and Illustrator.
Now it's the products themselves that need to shift to adjust to a world of artificial intelligence and virtual reality.
"This is not a market that is very forgiving of companies that don't continually ask what is around the corner," CTO Abhay Parasnis told Axios.
Here's what Parasnis says is in Adobe's future:
making tasks like photo and video editing as simple as dictating what you want done
tapping machine intelligence to make better sense of vast image libraries
creating programs that bring professional illustration into three dimensions for virtual reality
But the real fun was the show-and-tell.
From his pocket, Parasnis pulled out an iPhone 7. What initially looked like a standard camera app turned out to be a proof-of-concept from Adobe Labs that uses neural algorithms to apply different artistic styles to photos. It's similar to popular apps like Pixma, but with enough real-time abilities that you can see what the result will look like before even taking the picture.
Later, I donned an HTC Vive headset to see the latest incarnation of Project Dali, Adobe's first crack at a professional-level app to paint in three dimensions. Check out the video. It's really something to be able to look over, under and around your brush strokes.
Another virtual reality project imagines what it would look like to navigate through PDF documents in a virtual world. while a final app lets me "sculpt" some virtual clay using just my fingers and a stylus on top of a Microsoft Surface Studio touchscreen PC. I only made a blob, but Adobe research engineer Sebastian Marketsmueller showed off a pretty cool dinosaur.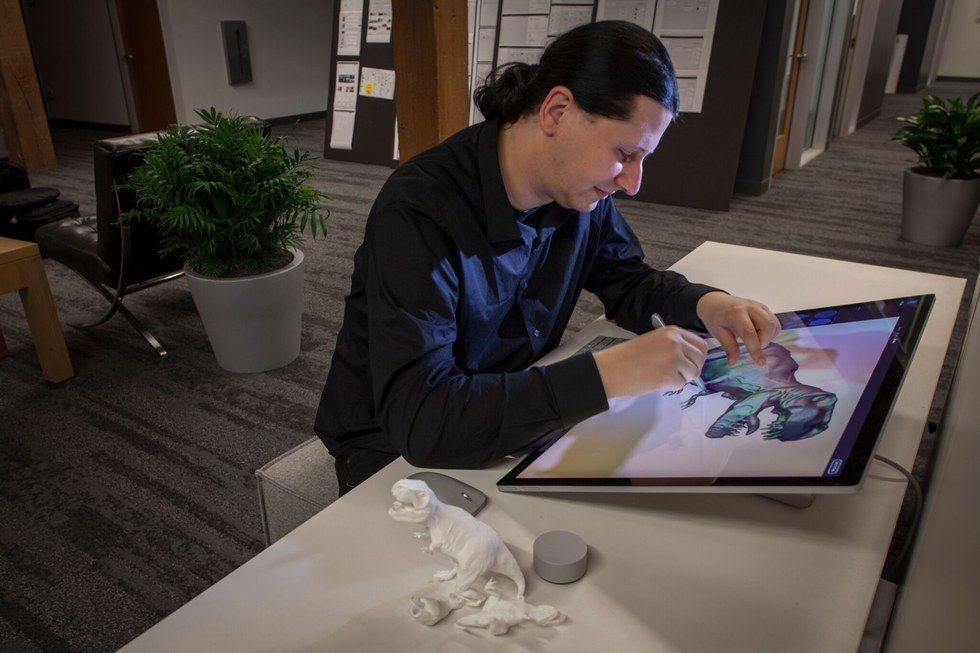 Go deeper