Administration denies considering National Guard immigrant "round up"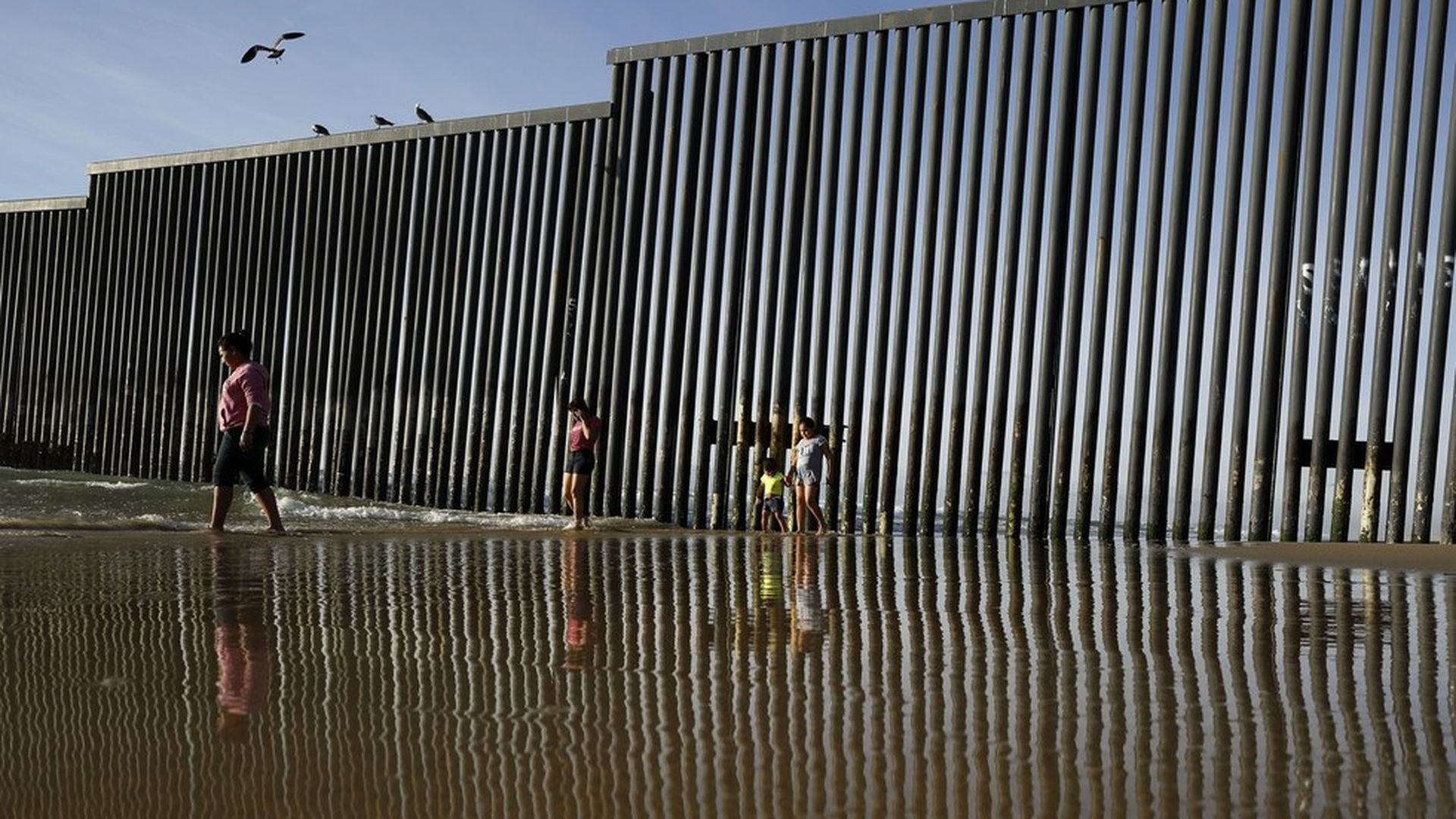 The AP reported earlier today that the Trump administration is considering calling up 100,000 members of the National Guard to round up illegal immigrants, using a memo they reported was written by Homeland Security Secretary John Kelly.
White House press secretary Sean Spicer said the report is "100% false" and Homeland Security denied that Kelly wrote or saw the memo, or even considered mobilizing the National Guard.
But an administration official admitted the existence of such a memo, telling Axios that the disputed memo was an early draft, internal document that Secretary Kelly never saw.
The directive: The memo, as reported by the AP, would allow National Guard troops "to perform the functions of an immigration officer in relation to the investigation, apprehension and detention of aliens in the United States." It also states that they would be allowed to conduct searches and identify and arrest any unauthorized immigrants.
The scope: The version obtained by the AP would target immigration enforcement well beyond the U.S. border, reaching to Oregon and Louisiana. Governors would be able to decide whether their troops would participate.
The impact: The AP states that even if the memo were enacted, it would not result in immediate mass deportations as deportation orders would still be needed in order to deport most illegal immigrants.
The reaction:
Per the White House press pool, Sean Spicer branded the report "100% not true" and added that "there is no effort at all to round up, to utilize the National Guard to round up illegal immigrants." He also noted that the memo was "not a White House document."
Homeland Security spokesman David Lapan told Axios: "It's incorrect. The Department is not considering mobilizing the National Guard for immigration enforcement." He added that Kelly did not write the alleged memo.
Editor's note: This story has been updated to include White House and Homeland denials, in addition to more details from the Associated Press.
Go deeper