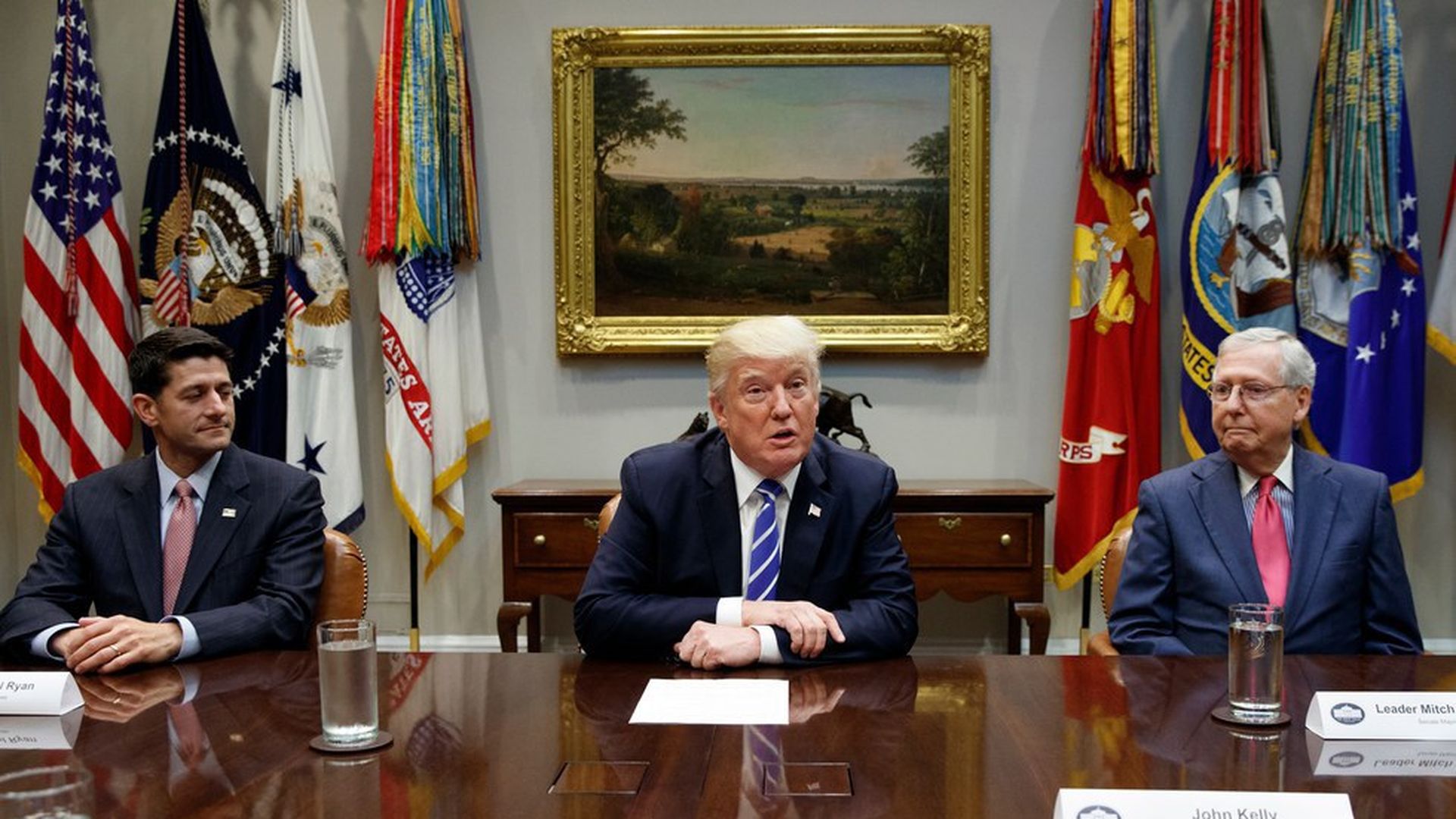 We've learned that after months of frosty distance, President Trump picked up the phone yesterday and called Senate Majority Leader Mitch McConnell — ahead of a week when they absolutely have to work together on a budget, or risk losing tax reform.
Why it matters: Well-wired Republicans privately think chances for tax cuts are still pretty bleak. If Trump and McConnell are able to patch things up even temporarily, Republicans have a better chance at avoiding an embarrassing legislative shutout that could imperil their majorities.
The stakes: They need to get a budget done in the Senate this week. No budget, no tax reform. It's that simple.
Jonathan Swan hears that the two had a productive conversation on the agenda, and bonded over their joint effort to nominate and confirm conservative judges across the country.
Trump was upbeat and brought up a Kim Strassell column in The Wall Street Journal, "Scalias all the way down," giving the president credit for "remaking the federal judiciary."
I'm told the two speak behind the scenes more frequently than is leaked, with judges and tax reform as regular topics:
They also are said to trade intel such as whip counts.
That makes Trump's public and private slaps at McConnell seem even more bizarre, although it fits with the reality that much of what this president says is for show.
The two will have lunch at the White House tomorrow.
Be smart: This is a truce that both sides need — not a thaw, or a change in how they view each other. You can count on Trump to attack McConnell on Twitter again soon, and keep courting "Chuck and Nancy."
Go deeper