A professor with a way to reduce time spent at red lights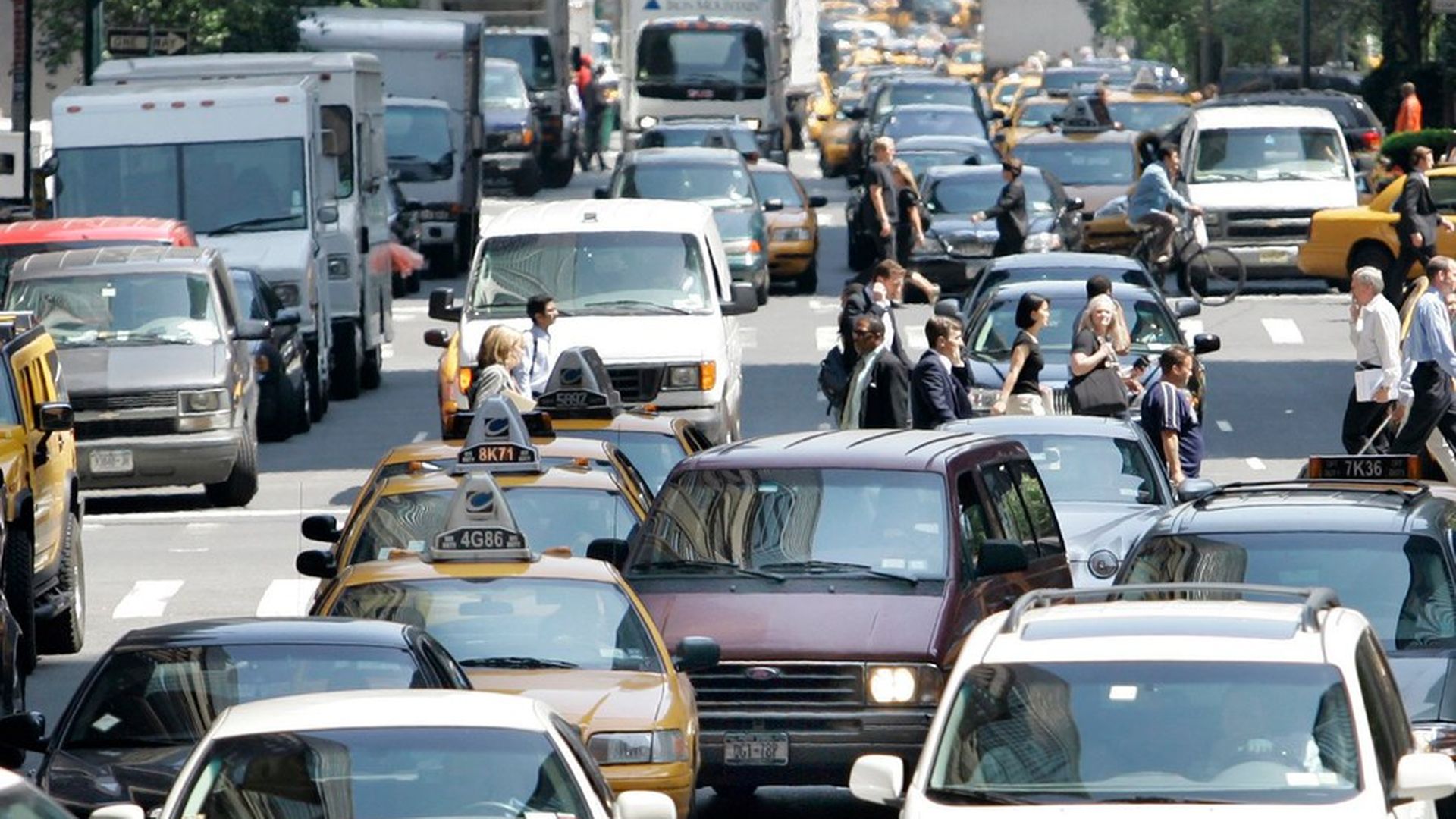 You know the routine — wait at one red light, only to meet another at the next intersection, and another. In cities, we are spending 40% of our time idling, according to Stephen Smith, a professor at Carnegie Mellon University. The time adds up: the average American spends 42 hours a year in traffic — almost two complete days, says Inrix, an analytics firm. New Yorkers spend more than twice as long — 89 hours.
Why it matters: Smith says our traffic systems have not changed in a half-century. Down the road, we will have self-driving cars. Before then, though, we can enjoy less road anxiety.
What is happening: In Pittsburgh and Atlanta, drivers are now more systematically moving along major streets, the result of the installation of intelligent traffic systems designed by Smith. Using cameras, radar and radios, the systems figure out on the spot which lights should be red, and which green.
Cities and companies are catching on to the chance to use new technologies to get people through lights faster. There are apps that tell you when a light will turn green. But Smith notes that none of them actually changes the lights according to what is going on in real-time. His systems cost about $20,000 per four-way intersection.
In the future, Beverly Hills, CA., Portland, Maine, and Dubai plan on installing Smith's system, he says. For now, writers are citing the traffic system as part of why Pittsburgh seems so cool these days. And last month, Atlanta launched "North Avenue Smart Corridor," including the technology. The 2.3 mile corridor, which has 18 intersections, includes Georgia Tech and Coca Cola's world headquarters. Speaking of the corridor in DC on Oct. 5, Mayor Kasim Reed said, "It's going to be a living lab for the city of Atlanta."
Go deeper