A new WhiteHouse.gov launches today for President Trump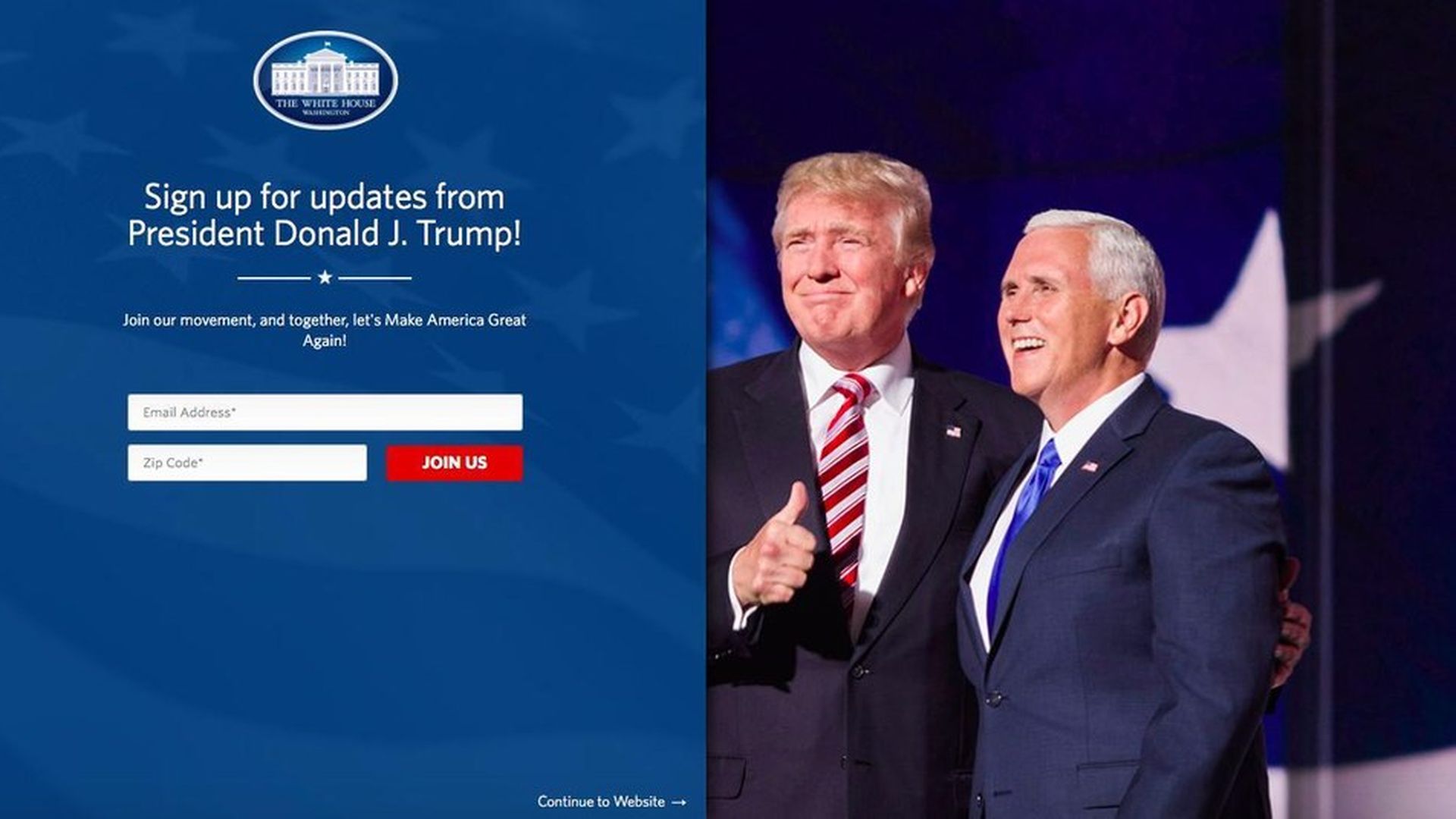 A new website and social media presence for President Trump launched Friday, with different content but a similar feel—and a look at the incoming president's top priorities.
Per a Trump transition staffer, the new site, which went live at noon, featured a new image of the incoming President, a welcome message from President Trump, new bios and a few new pages about issues, but keep the aesthetic feel of the site under Obama.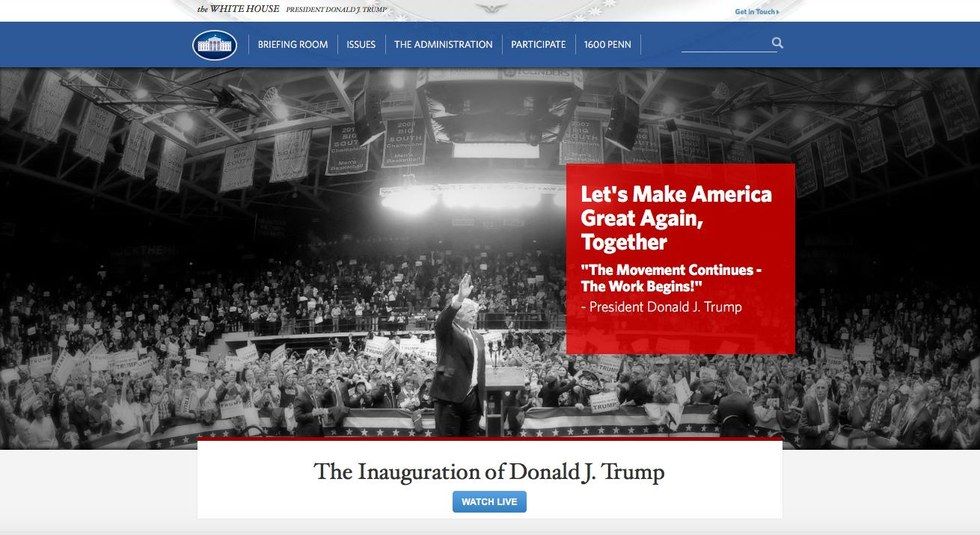 From a technical perspective, the back-end of the website remained the same. "We are building on the foundation already in place," a transition staffer said. "The site should evolve over time."
Top Issues: The site gives us a peak into the "top issues" the 45th Administration will tackle.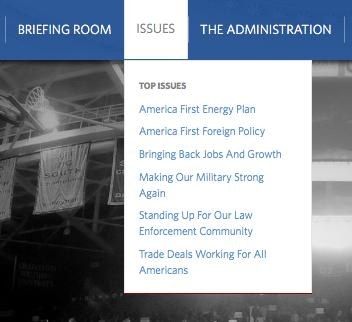 The livestream lives on: One interesting thing you may have seen on WhiteHouse.gov today is that throughout the digital transition, the livestream that documented the transition ceremony and inauguration, remained. That's because the livestream is a part of the digital transition that is facilitated by the White House Communications Agency, an independent military-operated unit that has been working with both teams to facilitate a smooth communications transition between administrations.
Go deeper