A look at Acting FBI Director Andrew McCabe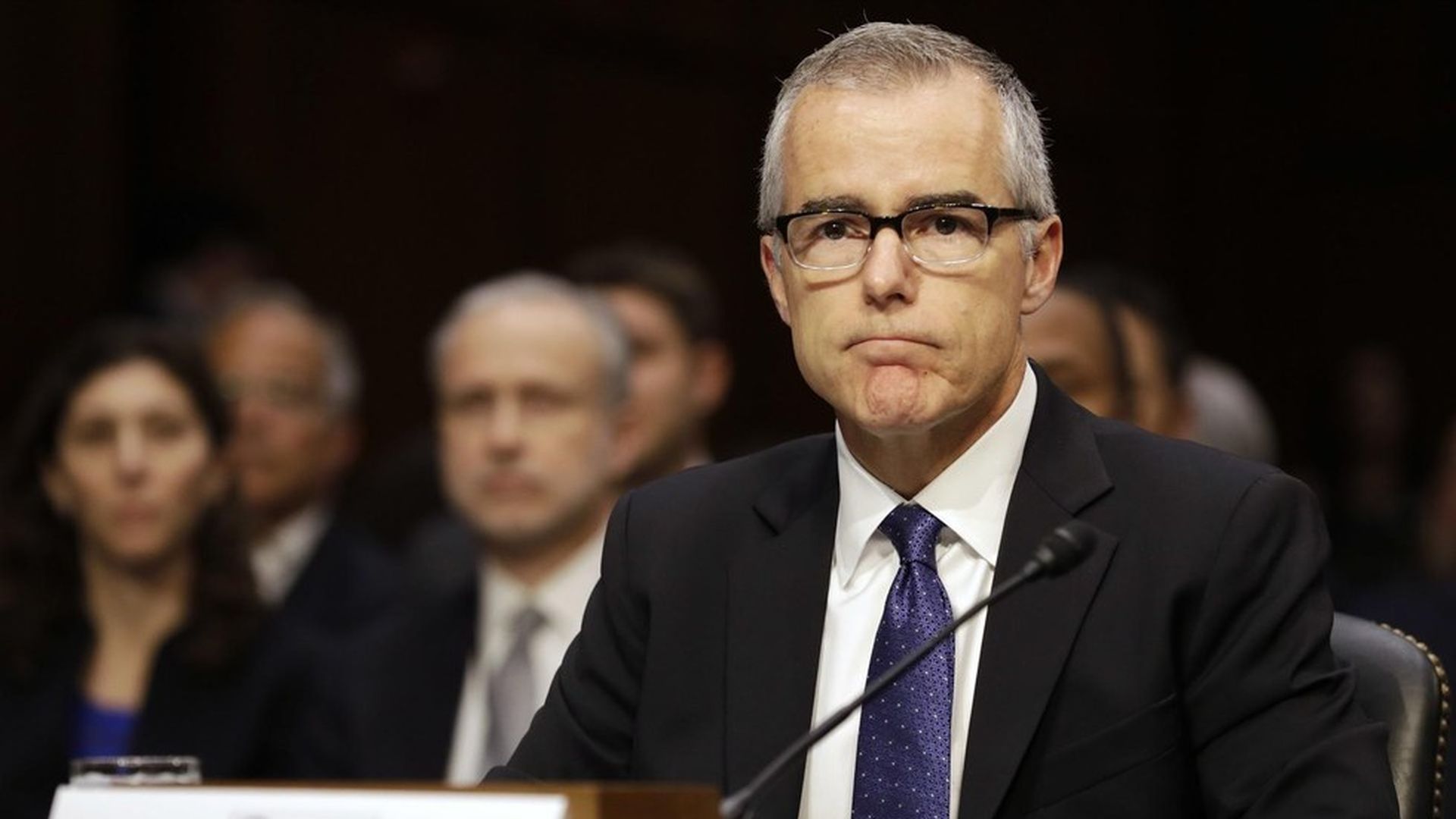 Acting FBI Director Andrew McCabe made headlines this morning during his testimony to the Senate Intelligence Committee regarding the state of the Russia investigation and James Comey's termination.
A steady hand: McCabe's testimony jived precisely with his comments in a Los Angeles Times profile last year, shortly after becoming FBI Deputy Director:
My focus is on the stuff we have done for 100 years and do every day that people never hear about.
His backstory
He decided during a law school internship at the Department of Justice that a career as an FBI agent sounded like a "cool job."
Commonly described as "clean cut," during an interview with the LA Times, his "only bit of flash" was his FBI badge cuff links.
His former supervisor called him "very good with people" and a person who "wants to make sure everything is done by the book."
His focus
"My focus is on the inside [of the FBI] and all the work we do that is not talked about in the newspaper, on CNN, on the Hill."
Last year, McCabe said his primary concern was the "broadening and intensity of the terrorism threat," specifically the scope of its online presence.
In 2009, he headed the FBI's High-Value Interrogation Group, charged with successfully interrogating key suspects using legal methods after President Obama prohibited the use of controversial interrogation tactics.
Some controversy
His wife ran for a Virginia State Senate seat in 2015, receiving hundreds of thousands of dollars in donations from Democratic operatives, including Virginia Governor Terry McAuliffe's PAC — some Republicans said this should have forced his recusal from the Hillary Clinton email investigation.
Go deeper