A Corker ally on the feud with Trump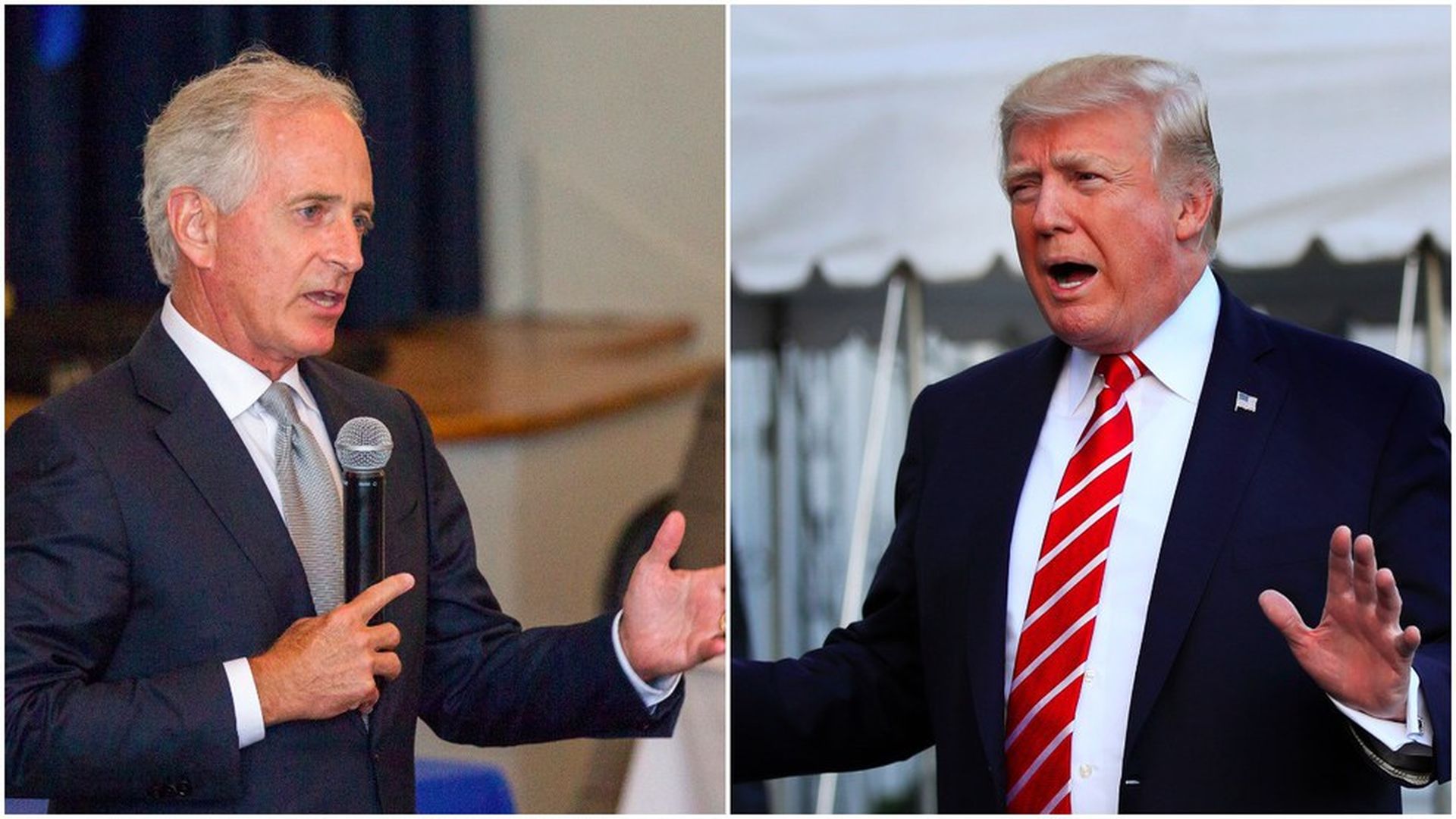 Jamil Jaffer, who worked closely with Sen. Bob Corker until 2015 as chief counsel and senior advisor for the Senate Foreign Relations committee, spoke candidly about the feud between Corker and President Trump.
Key quote, addressing the Trump-Corker Twitter feud this AM: "Bob Corker is a very straightforward guy, he calls it like he sees it — he doesn't mince words. I thinks he's being very plain and candid about what he thinks. His first comments ever expressing concerns about the president were before he announced he wasn't seeking reelection," and the idea that he feels freed up to speak more candidly now isn't exactly accurate.
On Corker choosing not to run for reelection: "It has always been a question whether he would run for another term, and whether it was the right move for him... long before Trump even considered running for president."
On Corker's tax reform skepticism: "Corker has always been a deficit hawk, he feels a responsibility about the country's fiscal health... he's always felt that way."
Trump's suggestion that Corker told him he needed his endorsement to win reelection: "The idea that Corker needed Donald Trump for reelection is laughable... he won in a landslide margin the last time... the idea that somehow he didn't run for office because of Trump is just not true.. long before Trump ever ran for president Corker questioned whether he wanted to stay in the Senate."
Why the criticism of Trump now after initially supporting him? "The lack of civility in Washington is something that bothers [Corker]... he's civil... he's from Tennessee. He prides himself on being a class act. So when he says these things I think you're seeing a straightforward man who says what's on his mind."
Trump tweet stating Corker is "largely responsible" for Iran deal: "This idea that Bob Corker somehow is responsible for the Iran deal... let's be clear, No. 1: Obama is responsible for the Iran deal. Corker was the one who led the effort to get a vote in Congress — something the president never would have allowed... and [Corker] voted no... the idea that Corker led the movement for the Iran deal is a complete joke... it's just incorrect."
Go deeper