A chance for Putin, Tillerson diplomacy in Moscow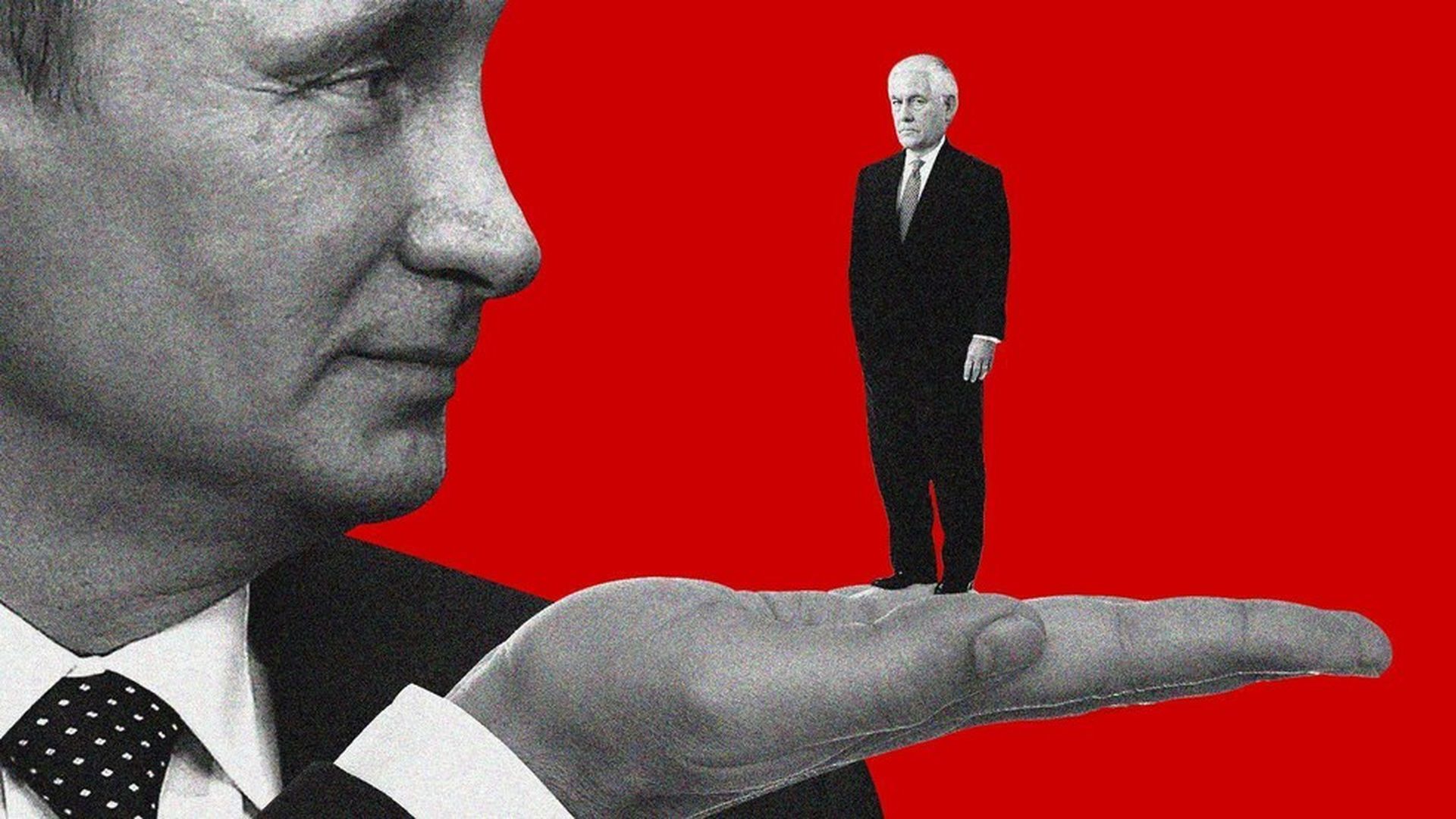 Secretary of State Rex Tillerson begins meetings today in Moscow amid grave tensions and name-calling between the U.S. and Russia, roiled by the U.S. missile strike on Syria. The ground is fertile for the start of genuine diplomatic discussions over Syria.
Why it matters: Putin knows that he has a problem in Syria — he wants to retain Russia's military presence there, but is not wedded to President Bashar al-Assad. Therefore, he will be looking for a face-saving way out of the current crisis. Aides to Putin threatened that Tillerson would get no meeting with the Russian leader, but look for at least a courtesy handshake between them — both sides know it is silly to keep barking at each other, and that they need to restore some decorum to the relationship. Ultimately, the Russian side still believes Trump is someone they can do business with.
What Tillerson wants: A joint diplomatic statement renewing the intention of seeking a political resolution of the Syrian civil war.
To get there, Tillerson will have to tone down his harsh accusations — in the lead-up to this visit, he openly accused Russia of interfering with the November election, setting himself apart from Trump.
What Putin wants: The lifting of western sanctions, slapped on Russia after Putin's 2013 invasion of Ukraine. That once seemed possible, especially given the shifting politics in Europe. But since Syria's deadly gassing of his people in Idlib on April 4, the politics has shifted decidedly against Russia again, and the sanctions are a lot likelier to be toughened, not eased.
Short of that, Putin would like to be treated as the leader of a "great power who is influencing international affairs," Georgetown University's Andrew Kuchins told me. Putin, who has much prestige banked with his people on the back of flouting and assailing the US, faces re-election next year and is determined not to be seen being maltreated by the US. Hence his shows of anger. "It's not a good moment for Putin to appear weak with Americans," Kuchins said.
"The best hope is a commitment to de-escalate the rhetoric and to work together to improve an abysmal situation," Cliff Kupchan, chairman of the Eurasia Group, who has spoken at length with Putin numerous times, told me.
Get smart: Both presidents have extremely sober-minded senior aides who understand that the harsh exchange of rhetoric between the countries could escalate out of control.
Go deeper