9 things Trump flip-flopped on this week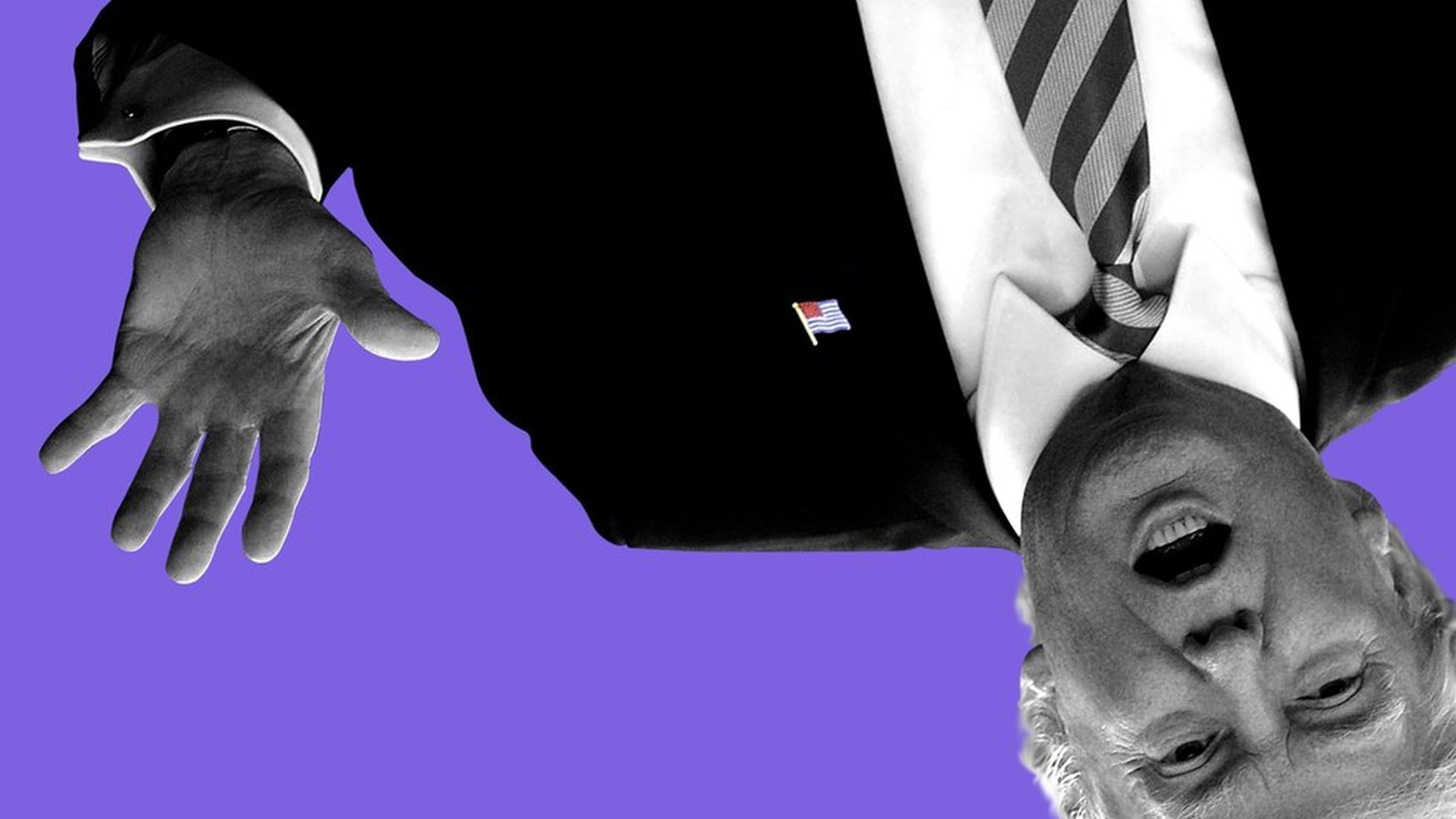 Last week, President Trump discussed one of his key traits: "I like to think of myself as a very flexible person." This week, his flexibility was on full display on everything from China, to NATO to his legislative priorities:
1. China's currency
Nov. 9, 2015 (WSJ Op-ed)
"On Day One of a Trump administration, the U.S. Treasury Department will designate China a currency manipulator."
Wednesday (WSJ interview)
"They're not currency manipulators."
2. Export/Import Bank
Aug. 26, 2015 (Bloomberg interview)
"I don't like it because I don't think it's necessary."
Wednesday (WSJ interview)
"It's a very good thing and actually it makes money."
3. NATO
January 15, 2017 (Bild interview)
"It's obsolete, first because it was designed many, many years ago. Secondly, countries aren't paying what they should."
Wednesday (Press conference)
"I said it was obsolete. It's no longer obsolete."
4. Janet Yellen
May 5, 2016 (CNBC interview)
"When her time is up I would most likely replace because of the fact it would be appropriate."
Wednesday (WSJ interview)
Trump has "respect" for her and she's "not toast" when her term is up. He added, "I do like a low-interest rate policy, I must be honest with you."
5. National debt
April 2, 2016 (Washington Post interview)
Trump said he would eliminate the National Debt "over a period of eight years."
Wednesday (CNBC interview)
Budget Director Mick Mulvaney: "I think it's fairly safe to assume that was hyperbole."
6. Health care
March 24, 2017 (To reporters in Oval Office)
Trump says he's "moving on" from health care: "We will probably be going right now for tax reform."
Tuesday (Fox Business interview)
"We have to do health care first."
7. Tax reform
February 23, 2017 (CNBC interview)
Treasury Secretary Mnuchin: "We want to get this done by the August recess."
Wednesday (Fox Business interview)
"By putting a deadline, they say, 'Oh, Trump didn't make it…. I don't wanna put deadlines."
8. James Comey
July 5 (Twitter)
"FBI director said Crooked Hillary compromised our national security. No charges. Wow! #RiggedSystem"
January 24
Trump asks Comey to stay on as FBI director.
Wednesday (Fox Business interview)
He said it was too late to fire him for not supporting his wiretapping claims. "We'll see what happens. You know, it's going to be interesting."
9. Russia
2016 campaign
Trump repeatedly defended Putin and praised his strong leadership in contrast to Obama's "weak" leadership.
Wednesday (New York Times)
"I think it's a very sad day for Russia because they're aligned, and in this case, all information points to Syria that they did this."
Honorable mentions:
Hiring freeze: In January, Trump signed an executive order implementing the hiring freeze, and on Wednesday, he lifted it.
Syria: In 2013, Trump repeatedly tweeted against invading Syria and for Obama getting Congressional approval before bombing. Last week, Trump signed off on the strikes to Syrian airfields without Congressional approval. This isn't a total flip-flop. Trump has been notably pro-bomb — promising to "bomb the hell out of ISIS" — and in a mostly-overlooked interview with Circa last year, said that the use of chemical weapons would be his "red line."
Go deeper