42% of Americans under 8 have their own tablet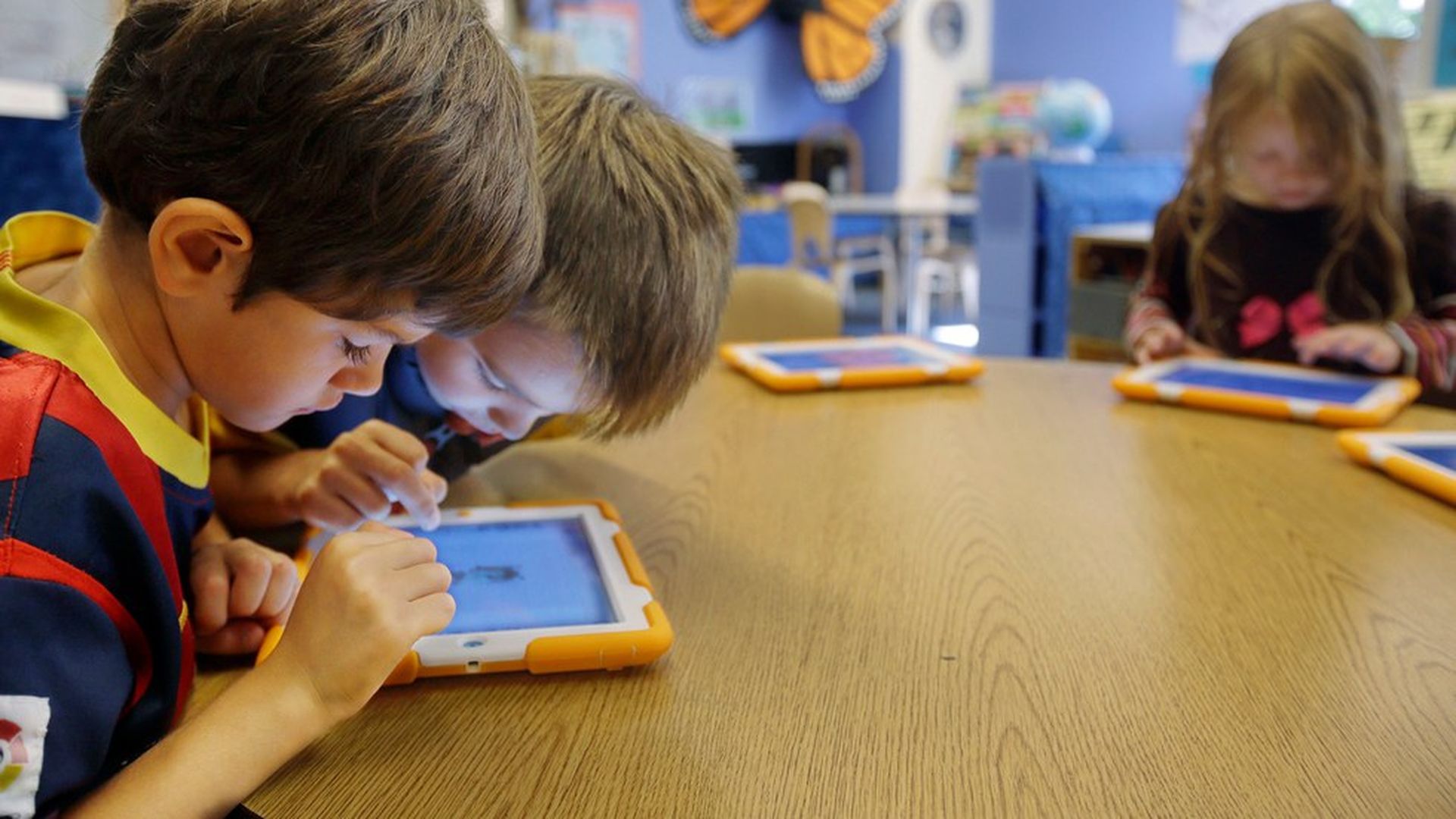 A whopping 42% of children ages 0-8 have their own tablet device, up from less than 1% in 2011, according to Common Sense Media's newest national "Media Use by Kids" census.
Key numbers: Families with young children are now more likely to have a subscription video service such as Netflix or Hulu (72%) than they are to have cable TV (65%). 10% of kids age 8 or under own a "smart" toy that connects to the internet and 9% have a voice-activated virtual assistant device available to them in the home, such as an Amazon Echo or Google Home.
Why it matters: Axios' Ina Fried spoke with Sara DeWitt, vice president of PBS Kids Digital, who argues that screen time isn't necessarily a bad thing. But DeWitt says a few things got lost in the message. "It's not like blanket all screen time is great," she said in a recent interview with Axios.
The bottom line: There are two things to keep in mind, she says. One is that the right amount of screen time really depends on the kid, and the other is that not all screen time is created equal. The key, she says, is for parents to be proactive.
Go deeper: Read Ina's full interview here.
Go deeper