41% of Americans want Trump impeached: poll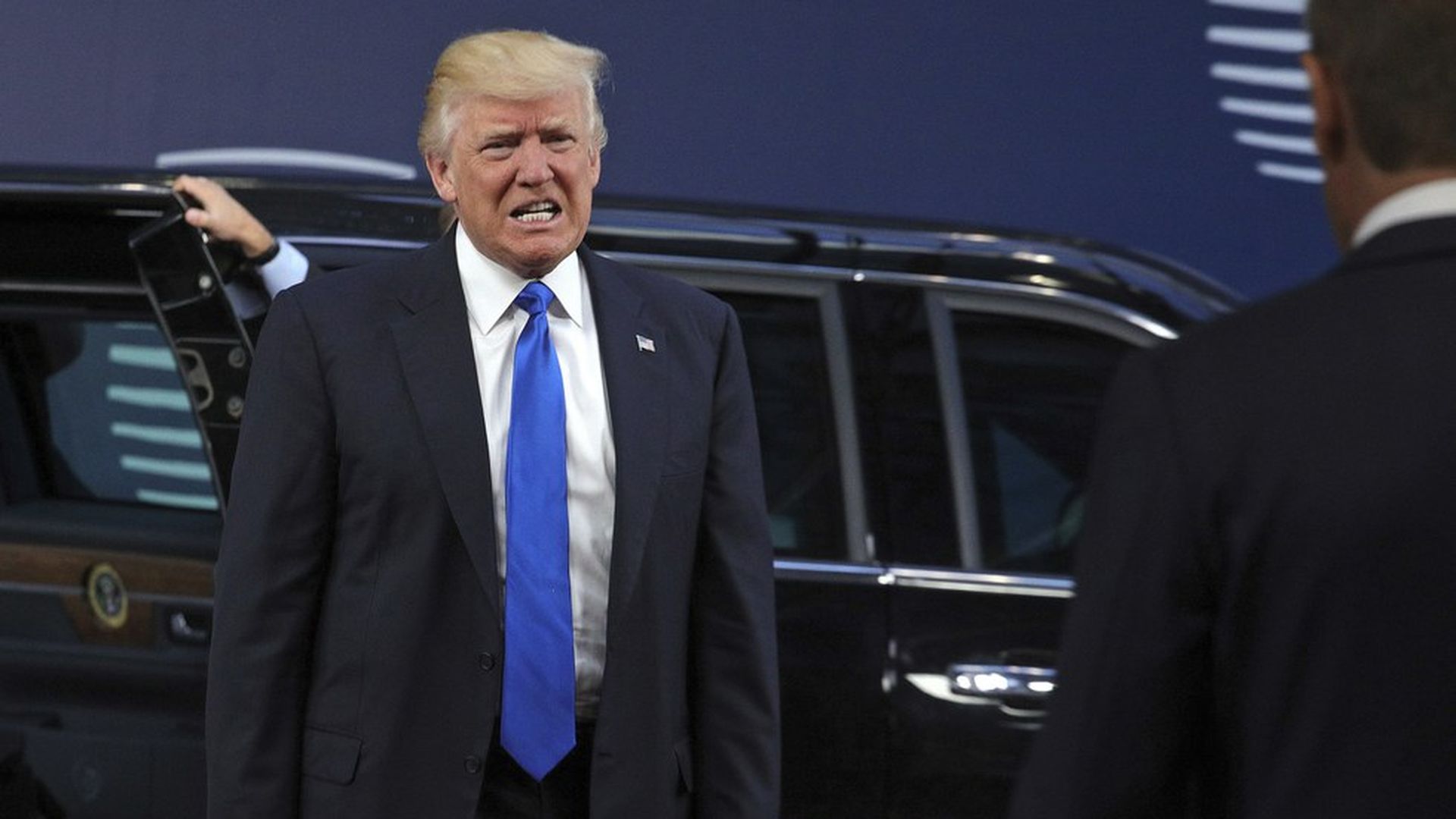 41% of Americans think that President Trump should be impeached and 53% disagree, according to the latest Monmouth University poll. Trump's job approval has held steady at 39% with 52% disapproving.
Perspective: During the start of Watergate, Nixon only had 24% of Americans in favor of impeachment, with 62% opposed, but his job approval ratings were similar to Trump's, 39% to 49%, Monmouth pointed out.
Why it matters: Political polarization in the age of Trump is extreme. The numbers suggest that only 11% of Americans disapprove of Trump's performance, but think he should remain in office. For the most part, people either think he's a good president, or think he should be impeached. This is uncharted territory for U.S. politics.
Go deeper